If you're considering freelance work, you are not alone.
It's estimated that over 55 million professionals in the U.S. are freelancers, according to data from FreelancersUnion.org, a number that grows every year.
And that work can take many forms — from being a full-time freelancer to working side gigs and occasional projects.
But if you're new to freelancing, where should you begin? How do you figure out what you'd be good doing as a freelancer, how do you find paying jobs, and what do you need to know about freelancing and self-employment before you get started?
Let's dive into each of these topics.
Figuring Out Your Freelance Focus
Perhaps the most obvious step towards freelancing is to figure out what you actually want to do as a freelancer.
Freelance jobs are offered for practically any career field imaginable.
This means there are many options to choose from, but that variety can be overwhelming. Start by asking yourself a few questions to pinpoint where your freelance talents are.
Consider:
In my current — or recent — work, what tasks or projects have I most enjoyed?
Where do I feel my strongest skills are?
Do I have any particular area of expertise?
What are people always asking for my help with?
What work do I enjoy most?
When you have identified your interests and strengths, you will be able to focus your efforts, increasing your probability of success and work satisfaction.
The Most Common Freelance Career Fields
Freelancers generally choose a niche area where they are most effective — where they feel confident in their ability to do the work.
The most popular freelance career fields are marketing, web and software development, accounting, teaching and tutoring, and graphic design jobs.
Other common freelance careers include project management, writing, social media, data entry, proofreading, consulting, and research.
Freelance jobs can be full-time or part-time, long-term or short-term, and in all levels, from entry-level to executive. Even if your area of expertise or field of interest isn't listed here, keep researching to find potential opportunities.
[For more options, read the Freelance and Contractor Fields and Industries article.]
How to Find Paying Freelance Jobs
The Internet has certainly made the dive into freelance work a bit easier for professionals.
Job search websites will typically allow you to narrow your search criteria by selecting "freelance" or "contract" as a job type.
There are also job search sites like FlexJobs.com dedicated to freelancers, where you'll find many contract listings. It's extremely important to review each job search site you use before diving in too deeply. If you use a job board, make sure they list quality, legitimate jobs, have a job screening process, and protect you from job scams.
Other options for locating freelance work include:
Your current and past employers to see if they need any projects completed.
Contacts in your professional network who know of freelance projects at their companies or through their own contacts.
Potential new clients who might be a good fit for what you have to offer.
[For more information, read Landing Freelance Jobs: How to Market Yourself.]
Determining Your Freelance Pay Rate
One of the concerns people have when they start freelancing is finding jobs that pay well enough. There are plenty of scary stories floating around the Internet about freelancers who've been offered very low rates for too much work.
When you're first starting out, it can be difficult to determine where to spend your job search efforts and to figure out how much you might get paid.
One option is to do some math related to your current pay, particularly if you're going to freelance in the same field as your job.

Crunch your current salary's numbers to figure out much you're making now by the hour, the project, the month, and the year.
Don't use your take-home salary for your calculations. Be sure to use the "gross" number before all the deductions for taxes and also add the total cost of benefits like insurance which you will be paying yourself as a freelancer.

Research other freelancers doing the same kind of work to see if you can learn what they charge.
You can also use sites like Payscale.com and Salary.com to see hourly and yearly salary information for a huge variety of fields.
The resulting numbers won't be exact, but these numbers will give you a baseline. And, remember, the "market value" of your services may be much higher than your salary, particularly if you have a rare specialty that is in demand. Or, it may be lower if many people with the same skill level are competing with you for the same clients.
If you're going to start freelancing in a field different than what you've been paid to do in the past, look at current job ads in that field. Whether they're for employee or freelance roles, any jobs that list a salary range or hourly rate will give you some idea of where your own rate might be.
Or, use some of the freelance rate calculators found on the web to determine your rates. YourRate.co is a very simple calculator, while Motivapp.com's Free Hourly Rate Calculator is much more complex. BeeWits.com Hourly Rate Calculator is somewhere in the middle.
[Read Managing Your Finances as a Freelancer/Contractor for more information.]
The Basics of Self-Employment as a Freelancer
Some people don't realize this, so in case you didn't make the connection, being a freelancer is very much the same as being self-employed.
You are your own business, and should think in those terms in order to find success as a freelancer.
Consider some of these basic points as you head down the path towards freelancing:
Freelancers set their own hours and keep track of their own administrative tasks like expense receipts, appointment scheduling, computer/technology issues, invoicing/billing clients, and paying appropriate employment-related taxes.
Depending on the nature of their work, freelancers may want to incorporate in order to protect personal assets from liability.
Freelancers also have to become comfortable marketing themselves and their services to potential clients, and forming and maintaining client relationships.
Finding an accountant you trust can help to answer many of your questions related to becoming a freelancer. And there are many online communities for freelancers in every field: the Freelancers Union and the Freelance Writers Den, for example. Research to find support networks as you venture into this new way of working.
[Read Is Freelancing Your Future Career? for more information about the potential benefits of freelancing.]
Bottom Line
Freelance work can be a freeing, independent way to work if approached the right way. As you prepare to start freelancing, either as a side gig or as a new career entirely, research your particular field to find the best niche resources available to you.
More Information:
---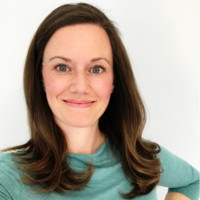 About the author…
Brie Weiler Reynolds is the Senior Career Specialist and Career Coach at FlexJobs.com. FlexJobs is the award-winning site for telecommuting and flexible jobs, listing thousands of pre-screened, legitimate, and professional-level work-from-home, flexible schedule, part-time, and freelance jobs. Brie and her colleagues provide career coaching and resume reviews through the FlexJobs Career Coaching program. Find Brie on LinkedIn and follow @briewreynolds on Twitter.
More about this author…