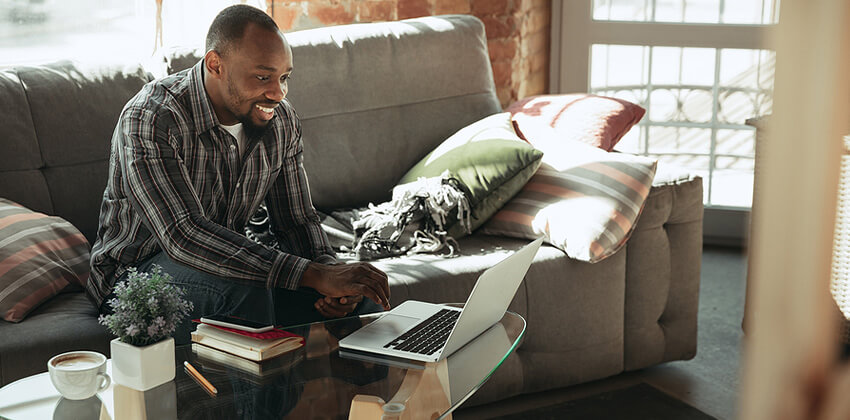 We tend to think about work in 9-to-5 terms, but work isn't the same as it was in the past.
A report by the Freelancers Union, "Freelancing in America, a National Survey of the New Workforce," suggests that we have entered a new era of work, sometimes called "the gig economy."
Some people who are unemployed view freelance jobs as a way to stay up to date while paying the bills. Others seek the independence of choosing when and where to work, including at home.
The articles I have been writing for Job-Hunt.org address the contracting industry, also known as freelancing. Freelancers work for an employer, but not as a direct employee.
Freelancing and contract work are project-based, independent, exciting, potentially risky, and rich with opportunities.
New World of Work
With a laptop, a cell phone, and Wi-Fi, your office can be anywhere, and you can be just as responsive to your employer as if you were down the hall from your manager.
The Freelancers Union report suggests that "the economic implications of this more flexible workforce are significant." This means more versatility for businesses too because they have a unique pool of talent that they can access as needed without the obligations and expenses associated with being the direct employer.
As the global markets fluctuate, businesses can be more responsive without a commitment to a permanent expansion of labor.
The Freelancers Union report states that 57.3 million Americans are working as freelancers, representing approximately 38% of the U.S. workforce. It defines freelancers as "individuals who have engaged in supplemental, temporary, or project- or contract-based work in the past 12 months."
This new style of work crosses many different fields and occupations, from consulting and IT to construction and trucking, including many professions and industries.
Benefits for the Freelancer
Many freelancers can locate jobs online with relative ease. The report states that "31% of freelancers said they can find a gig online in less than 24 hours." Millennials represent the highest percentage of freelancers, at 38% for those under 35 and 32% for those over 35.
Flexibility in Work Content and Scheduling
Flexibility is huge for those people who prefer the contracting life. Though some roles will require above-average hours during a project, the flexibility of when the work is done is often left up to the freelancer, especially if they are working virtually or remotely.
Working From Home
The concept of working in your pajamas or outside on the deck is made possible by the ever-expanding opportunities provided by technology. The appeal of this flexibility can draw many people to jobs that are less permanent than a previous generation's concept of work.
Combining Different Contracts to Increase Income
Some contract workers balance another job or a business with the contract work, which gives them flexibility to get that work done. Many workers will work very hard to reach their goals and create financial freedom for themselves or their families.
Avoiding Organizational Tension
Without the office environment, some contract workers feel less stress because they only have to produce the work needed without office politics concerns or potential workplace interruptions.
Paying Bills While Searching for a "Real" Job
Sometimes, freelancing is the best available option for someone who is unemployed or reentering the job market, providing an opportunity to build skills and networks while paying bills.
Other benefits certainly exist, as, of course, do disadvantages.
Benefits for Employers
A contract can benefit an employer in many different ways.
Project-Based Work
The project has a beginning and an end, which means employers can hire highly skilled contractors for a limited period. Many IT companies will contract for project-based skills or expertise that they can't find locally; this enables them to get the project done with top talent.
Temporary High-Volume Needs
Work requirements can be met without the need to increase permanent staff. For instance, insurance companies can hire contractors to manage high volumes of claims with the intent of possibly retaining some of the workforce permanently for excellent performance.
The "Temp-to-Perm" Situation
The initial project can be a tryout for both sides. Does the freelancer like the organization, and does the organization feel the freelancer is a good fit for a "real" job? Time and experience for both determine the outcome.
Retailers and shipping companies add massive numbers of "seasonal workers" during the holidays when work levels spike dramatically.
Hospitals contract with traveling nurses and locum tenens (temporary) physicians to cover very busy times, such as high maternity levels, illness outbreaks, or simply high-volume periods.
Recently, I worked with a client who will be the owner's representative on a $25 million school referendum project. He was selected because of his construction management expertise to represent the owner—the school district—during this upcoming project.
I have another client who does 35 days on and 35 days off as a security director for an oil company doing exploratory work in Africa.
The Bottom Line
Whether or not you are a good fit for contract work is a decision best made after considering the options and consequences. The increase of freedom is balanced with uncertainty in income. For some people, economic uncertainty is so difficult that they need the security of a "real" job. For those people who understand the risk and can plan ahead, the freelance world of work offers endless opportunities for personal fulfillment and work on their own terms.
---
About this author…
Job-Hunt's Freelancing and Contracting Expert Julie Walraven is a Certified Master Resume Writer and Certified Professional Resume Writer. She is owner of DesignResumes.com and has been helping people with their job searching since 1983. During that time frame, she has helped job seekers find employment as contractors, and she has acted as a contractor herself for many years, so she brings experience and a depth of knowledge to this topic. Follow Julie on Twitter @JulieWalraven.