Looking for a way to earn an income from home?
If so, you're in luck! This article focuses on the business of helping people take care of others.
Caregiving Is a Great Opportunity
In a world filled with two-career couples, an aging population, and the pressures of a 24/7 global economy, people are eager to find pleasant and dependable helpers for their loved ones and pets.
For many people, hiring a caretaker isn't just a "nice-to-have" but a "must-have" service that they will happily pay for.
If you're a person who enjoys helping others, then a caregiving business might be a good fit for you.
Starting a caregiving business is smart for several reasons:
  Low Start-up Expenses:  

It takes relatively little money and time to start a small business walking dogs, running errands, or babysitting.

Many people launch these businesses on a limited scale and then slowly add clients via word-of-mouth referrals.

  Built-in Repeat Business:  

Your clientele will have an ongoing and regular need for caregiving services (children need to be watched every day, the elderly need rides to appointments several times a week, etc.).

Typically, once people find a reliable caregiving service, they are reluctant to shop-around for a new provider. As a result, once you have several faithful customers, you can reduce your marketing efforts and maximize your billable working hours.

  Scaleable:  

Caregiving businesses can be as small or large as you desire.

If you only want to work a few hours, you can start your business with just a few clients and then grow your business over time as your lifestyle needs permit. If you want to turn your business into something more substantial, you can invest in employees and infrastructure after you've secured a loyal following.
Options to Consider
Let's take a look at the wide variety of caregiving services you might consider operating:
  Child Care  

Many communities simply don't have enough child-care resources available to meet the demands of working parents, and as a result, there is a shortage of high-quality family based child-care services.

If you just want to take in one child, you can do so easily. But if you want to start on a larger scale, be sure to investigate your local zoning, licensing, and insurance requirements before opening your business (most states require a license if you intend to care for more than three children, but be sure to check to see your state's requirements before you expand).

If you don't want to open a daycare business, you can sell your services as an after school driver (taking children to and from activities), homework helper or doula who helps take care of households right after a baby is born.

  Elder Care  

Many elderly living on their own need someone to help out with the tasks of daily living; housekeeping, shopping, errands, and cooking. They also hire people to help out with special projects such as relocating, medical claims assistance, and bill paying. When marketing your services, it is helpful to target independent/assisted living centers and retirement communities where there are a large number of prospective clients.

Keep in mind that the elderly themselves might be less likely to hire you than their children, so be sure to include the "children" in your marketing efforts.

  Pet Care  

People love their pets like children and are willing to pay top-dollar for their care. You can partake in this growing market opportunity by walking dogs, pet sitting, and/or offering pet grooming services.
More Information
Bottom Line
These options provide you flexibility and an opportunity to generate income from your home. Of course, before starting any business, be sure to investigate zoning, licensing, and insurance issues relevant to your service. The penalties for violating these regulations can be severe and are often easily avoided by operating in compliance with "the rules and regulations" in your area.
To Learn More About Work From Home:
More About Turning a Passion into Income:
---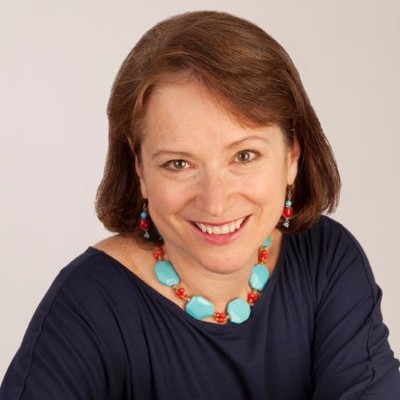 About the author…
Nancy Collamer, M.S., is a semi-retirement coach, speaker, and author of Second-Act Careers: 50+ Ways to Profit From Your Passions During Semi-Retirement. You can now download her free workbook called 25 Ways to Help You Identify Your Ideal Second Act on her website at MyLifestyleCareer.com (and you'll also receive her free bi-monthly newsletter).
More about this author…