Wouldn't it be great to find a way to merge your love of travel with your job?
Fortunately, thanks to the Internet and the global economy, there are now more options than ever for earning an income while living or traveling overseas.
Options to Consider:
Here is a sampling of possibilities:
1. Travel Writer
Travel writers are typically hired on a per-article or project basis by major newspapers, travel magazines, websites and guide book publishers.
While it can be a challenge to make a full-time income strictly from travel writing, most writer's supplement their travel assignments with other freelance work. Nonetheless, travel writers get to enjoy the benefit of having their lodging, meals, travel and recreation provided at no charge while on assignment — a nice perk for those with wanderlust.
To learn more: Google "travel writer jobs" where you will find both local opportunities (if any) as well as other job postings.
2. House Sitting/Property Caretaker
Can you imagine getting paid to live in a beautiful chateau or estate?  It's not a fantasy. In exchange for providing services as a house-sitter or property caretaker, you can live rent-free in accommodations ranging from ranches to castles to estates to farms to private islands.
In addition to free rent, your compensation might include a work stipend, meals, or travel expenses.
To learn more: Google "house sitter jobs" to find both opportunities (if any) as well as more information.
3. Overseas English Teacher
In a world increasingly dependent upon global trade, there is a healthy overseas market for people who can teach English as a second language.
In most cases, all you need to qualify to teach is a bachelor's degree, but people with experience or credentials teaching English have a wider array of options to choose from.
Compensation for teaching services range from a small stipend to salaries in excess of $50k per year. Most programs will ask that participants commit to teach for a minimum of a one-year commitment.
To learn more: Transitions Abroad Online Guide to Teaching Abroad
4. Work on a Cruise Ship
Yes, you really can get paid to enjoy a cruise! In addition to the jobs associated with the running of the ship and caretaking of the passengers, people can get hired on a freelance basis to give lectures, provide entertainment and teach classes for their fellow passengers. Depending upon the services provided, your compensation could include free travel, a stipend and/or a salary.
To learn more: Visit JobMonkey.com
Employers include: Carnival Cruise Line, Disney Cruise Line, Holland America Line, Princess Cruises, Royal Caribbean International
5. Peace Corps
If you're looking to enjoy an opportunity to live overseas while making a real difference in the world, consider enrolling in the Peace Corps. Since  1961, Peace Corp volunteers, ranging in age from new college graduates to retirees, have served in over 74 countries, working in areas like community development, education, information technology and the environment.
During their two years of service, Peace Corps Volunteers receive vacation time (two days per month), pay and living expenses, deferment of student loans, and transportation to and from the country of service.
To learn more: Visit PeaceCorps.gov
For US-based opportunities: Visit AmeriCorps.gov to discover more options.
These are a few suggestions to help you get started thinking, but many more options exist. Becoming a travel agent may seem the most obvious opportunity. However, in general, the travel agent business is an extremely competitive, low-margin business right now. So, exploring other possibilities may lead you to more opportunity and income.
Bottom Line
Wonderful opportunities exist for all of us these days. However, before you accept any opportunity, even one listed here, be sure to verify independently that the opportunity is genuine and the people with whom you deal are reputable and trustworthy. Many scams exist on the Web.
More About Turning a Hobby into Income:
To Learn More About Work From Home:
---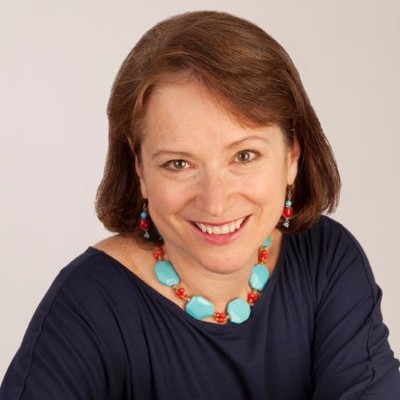 About the author…
Nancy Collamer, M.S., is a semi-retirement coach, speaker, and author of Second-Act Careers: 50+ Ways to Profit From Your Passions During Semi-Retirement. You can now download her free workbook called 25 Ways to Help You Identify Your Ideal Second Act on her website at MyLifestyleCareer.com (and you'll also receive her free bi-monthly newsletter).
More about this author…