Are you searching for a more lifestyle-friendly employer so you can work "remotely" (a.k.a. working from home)?
If so, you likely have discovered that finding an employer that values work-life balance is no simple task.
Even among companies that have won awards for their work-life policies, the actual use of those policies tends to vary from department to department and manager to manager.
Although the Coronavirus pandemic has made working from home much more common, the right employer can make the experience much more pleasant.
But, the wrong employer can have the opposite result.
Determining if the Employer Is a Good One, or Not
How can you determine if a company is a good place to work from home?
You need to do your homework and prepare to ask smart questions during the interview, but you will want to ask them in a way that doesn't set off alarm bells with the interviewer.
One of the best ways to determine if you will be able to work from home is to find employers who already have employees working from home. Start with the people in your network.
Ask friends and family if they know people with work-from-home or remote jobs, and check LinkedIn to see if any current or former employees are in your network. If you have employees in your network, contact them to learn more about the job and the employer.
Then, put the Internet to use for you. Search Google for "work for home" or "remote work" (using the quotation marks), and note the employers who have those jobs currently open and postings on Google. Read 50 Google Searches to Avoid Layoffs and Bad Employers for examples of other searches you can do on Google to learn more about an employer.
When you have a list of employers compiled, research them to determine if they are genuine (vs. scam) and good places to work. Be cautious about pursuing job postings for employers you don't know and haven't validated.
Interview Questions to Ask the Employer
To help you do learn if the employer has employees who successfully work from home, here are four questions that should give you a better feel for the corporate culture and priorities, without being too obvious about your concerns in the process:
  1. In what ways is a career with your company better than one with your competitors?  
This question allows the interviewer to focus on whatever she wishes. If the company does indeed offer a great work environment, she will likely tout that in her answer, and if not, she will choose to highlight other things.
Listen for an answer that includes references to work-life balance or a friendly corporate culture.
Be wary if the employer references on-the-job "perks" such as catered lunches or on-site dry cleaners that tend to be used by companies where long working hours are the norm.
  2. What do you enjoy most about working here?  
Here again, this is a safe open-ended question that can lead to some interesting responses and insights. It's a smart way to ask about the corporate culture without seeming overly eager to hear about options for flexibility.
Interpret it as a good sign if the employer responds to this question with lots of energy and enthusiasm.
  3. What characteristics do the achievers in this company seem to share?
Is this the type of place that places a big premium on face time? Do they only promote people who put in long hours or do they value results, creativity, and teamwork as being equally important?
Try to determine if people who work flexible hours have been promoted as often as those who log long hours at work.
  4. What qualities are you looking for in the candidate who fills this position?  
Is more emphasis placed on accomplishments than on" face time"? Is the employer willing to allow you the freedom to determine how to get a job done even if that means you occasionally work from home or leave work early?
Be wary of employers that respond to this question by emphasizing the need for someone who is "committed to the job" or " willing to do whatever is needed" or other descriptors that reveal a bias towards employees willing to put work above their personal lives.
  Other clues…  
Finally, don't forget to pay attention to other indicators of the company culture. Do people seem relaxed and comfortable in phone or video interviews? Do they seem to be people you would enjoy working with?
If the interview is video, see if you can observe what is happening behind the interviewers. Does this workplace, if it is where you would be working, looks like a good environment for you to work?
When/if you go for an interview at the employer's location, pay attention to the environment. Are people smiling? Is the office comfortable and attractive? Do people have personal photos or memorabilia on display? Those little visual clues can reveal meaningful information about the company's values and work environment.
The Bottom Line
Being careful of the scammers of the world who love to advertise "work from home" jobs and want to hire you immediately without interviewing you, especially if they pay extremely well for very simple jobs. Read 9 Characteristics of a Job Scam for signs that a job and/or employer are not real.
To Learn More About Work From Home:
More About Turning a Passion into Income:
---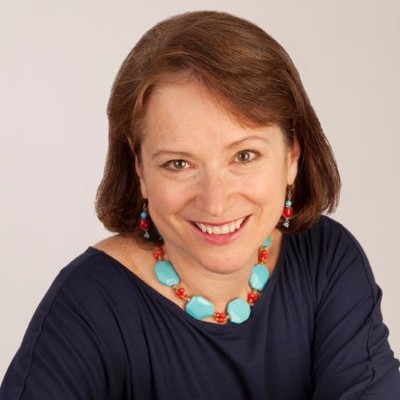 About the author…
Nancy Collamer, M.S., is a semi-retirement coach, speaker, and author of Second-Act Careers: 50+ Ways to Profit From Your Passions During Semi-Retirement. You can now download her free workbook called 25 Ways to Help You Identify Your Ideal Second Act on her website at MyLifestyleCareer.com (and you'll also receive her free bi-monthly newsletter).
More about this author…