Looking for a way to earn an income from home?
If so, you're in luck!
This article's focus is on businesses based on helping others.
I call these businesses the "let-me-make-your-life-easier" category.
Making-Someone's-Life-Easier Businesses
In a world filled with two-career couples, an aging population, and the pressures of a 24/7 global economy, people need a variety of services that alleviate the headaches associated with the endless chores we all juggle on a daily basis.
Looking for a home-based business that is easy to start on a shoestring budget? No need to go crazy trying to think up a clever new idea. Instead, focus on providing a solution for the thousands of people who need assistance with better managing the day-to-day demands of their personal lives.
Fortunately, most of these service oriented businesses can be run from home, operated on a part-time basis, and require minimal start-up expenses.
This is an enticing combination for people who want a lifestyle-friendly business. Here are five options to consider:
1. Errand Services
In our 24/7 world, finding the time to do chores and run errands is increasingly a challenge. As a result, people will gladly pay to outsource those tasks to reliable service providers.
Clients need assistance with a range of to-do items, including jobs like picking up dry cleaning, running to the post office, or watering houseplants.
In addition to running errands, you can assist with one-time or seasonal projects, such as purchasing gifts, addressing holiday cards, and wrapping presents during the busy holiday season.
To Learn More About Errand Services as a Business:
Take a look at the websites of other errand services to find out about pricing and packaging strategies. Search Google for reviews to see how satisfied customers (and employees) are.
2. Professional Organizers
Do you have a flair for organizing data, cleaning clutter or making order out of chaos? If so, a career as a professional organizer might be a smart match for you. Organizers help people clean out cluttered garages, organize files and set-up more efficient billing systems.
Many professional organizers have a recurring schedule of services that they bill their clients for on a monthly basis.
To Learn More About Professional Organizer Businesses:
The National Association of Professional Organizers has a number of helpful resources and training courses for people looking to break into this field.
3. Personal Chef
Many people don't have the energy or time to cook dinner every night, but they still want to have nutritious and tasty meals served in the comfort of their own home. If you have a flair for cooking, consider investing in a personal chef business.
Keep in mind that because you are working with food, it is imperative that you check out licensing and zoning requirements before you hang out your shingle for business.
Personal chefs shop for and prepare customized meals for the client and his/her family. The chef does not have to be on-site every day, since many chefs will prepare and freeze multiple meals in one visit.
In addition to providing in-house catering, you can cook for small dinner parties, office luncheons or small charity events.
To Learn More About Being a Personal Chef:
Check out the information provided by the Personal Chef Association.
4. Home Maintenance Services
If you own a home, you know all too well that maintaining a house takes time, money, and in some instances, a fair amount of skill. So if you're someone who enjoys being Mr. or Ms. Fix-it, consider turning your know-how into income.
There is a market for people to help with gardening, painting and wall papering: as well as offering basic handyman services like hanging paintings, fixing squeaky doors and hanging the Christmas decorations.
Although you don't need any special training to handle simple home upkeep projects, you'll want to be careful about ensuring that you meet all certification, insurance, and licensing requirements before taking on anything that involves plumbing, electrical, or more technical building projects.
To Learn More About Home Maintenance Services:
Review the websites of franchises like Mr.Handyman.com to learn more about packages and pricing options for this service business.
5. Driving Services
People hire drivers for all different reasons. Executives need transportation to the airports, parents need children shuttled to after-school activities and the elderly need transportation to doctor's appointments.
If you have a comfortable car, a friendly disposition and a clean driving record, you can capitalize on this market by offering a budget friendly alternative to the pricier commercial limousine and town car companies.
Before starting this line of work, be sure that you meet all insurance and licensing requirements.
These days, many people offer their driving services through rid-sharing platforms like Uber and Lyft. To learn more about working with these services, be sure to check out the reviews on SideHusl.com.
If you are interested in delivering packages for Amazon from your car or truck, check out Amazon Flex where you may be able to join their program, depending on your location.
To Learn More About Running a Driving Service:
Google "driving services" in your area to get more information about pricing and service offerings in your locale. To learn more about delivering for Amazon, check out Amazon Flex, Scam or Legit? What You Should Know.
Bottom Line
These options provide you flexibility and an opportunity to generate income from your home. Of course, before starting any business, be sure to investigate your local zoning, licensing, and insurance issues relevant to your service. The penalties for violating these regulations can be severe and are often easily avoided by operating in compliance with "the rules and regulations" in your area.
To Learn More About Work From Home:
---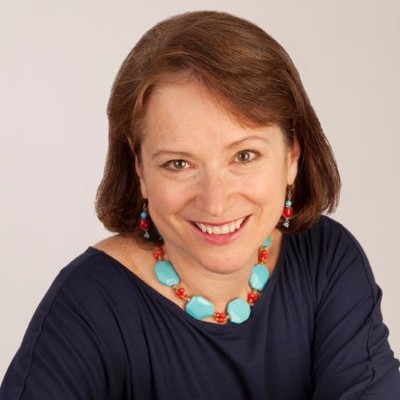 About the author…
Nancy Collamer, M.S., is a semi-retirement coach, speaker, and author of Second-Act Careers: 50+ Ways to Profit From Your Passions During Semi-Retirement. You can now download her free workbook called 25 Ways to Help You Identify Your Ideal Second Act on her website at MyLifestyleCareer.com (and you'll also receive her free bi-monthly newsletter).
More about this author…