How cool would it be to earn a living from your hobby?
I was thinking about this recently as I watched Olympic champion Shaun White fly his way up and down the half-pipe to a gold medal.
Talk about a lifestyle career! Shaun has transformed his love of snowboarding into a mini-empire complete with endorsement deals and celebrity status; all while having the time of his life in the process.
While most of us will never attain an Olympic level of stardom and fame, we can still aspire to be like Shaun by turning what we love into what we do.
Sources of Information:
If you've been itching for a refreshing career shift, here are four different resources to help you explore business models and resources that can inspire you to create a living from your favorite leisure activities:
1. Hobby Focused Magazines  
There are magazines devoted to a multitude of hobbies ranging from pets to golf to knitting to cooking. As you browse through those magazines, peruse the articles for information about trends, companies and challenges that you might be able to leverage into a career opportunity. Pay attention to the advertisements as well – they can provide you with helpful insights into products and services designed to appeal to this market.
2. Associations  
Did you know that there are associations for virtually every hobby and field of interest? Contact them to learn about industry-related career opportunities, training programs, conferences and vendors.
To find an association in your hobby of interest, go to the Gale Encyclopedia of Associations, or just run a Google search using the name of your hobby and the word "association."
3. Franchise Listings 
Even if you have no interest in buying into a franchise, it can be quite helpful to learn about franchises that provide services and products to people who share your passions and interests. Investigate what is out there by going to sites like Entrepreneur.com and then brainstorm ways to customize a similar product or service offering of your own.
4. Books 
It is amazing how many books and e-guides are available to help you learn about the "nuts and bolts" of running specific types of businesses. I ran a quick search on Amazon for the search term "hobby business," and it generated over 1,000 results under the book category. Take advantage of those books to learn more about novel ways to turn your passions into profits.
Finally, don't forget to pursue employment opportunities with companies, associations, and entrepreneurs in your field of interest. They all have paid staff positions – shouldn't one of them be yours?
Bottom Line
There are many sources of information and communities of like-minded people available to you to serve as sources of information and inspiration. They key is keeping your mind open to the idea so you recognize a good opportunity ("I wish someone would…") when you see it.  The need you see may also be an opportunity for you.
2 Examples of Turning a Hobby into Income:
To Learn More About Work From Home:
---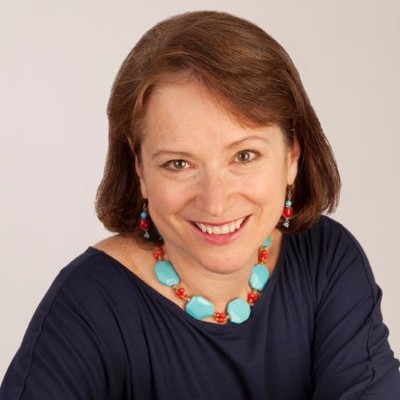 About the author…
Nancy Collamer, M.S., is a semi-retirement coach, speaker, and author of Second-Act Careers: 50+ Ways to Profit From Your Passions During Semi-Retirement. You can now download her free workbook called 25 Ways to Help You Identify Your Ideal Second Act on her website at MyLifestyleCareer.com (and you'll also receive her free bi-monthly newsletter).
More about this author…