This article's focus in our continuing series about work-from-home career options is on sales jobs.
5 Benefits of Sales Jobs
I like discussing sales as an alternative to conventional 9-5 jobs for several reasons:
1. Sales Skills are Recession Resistant
Regardless of the economic climate, people who can generate sales are "in-demand" employees. During tough times, strong salespeople keep companies alive, and during prosperous cycles, they help companies tap into new markets, expand their offerings and increase profit margins.
2. Success is Quantifiable
When it comes to evaluating the performance of salespeople, what you see is what you get; results matter far more than how, when or where you spend your time. If you meet or exceed your goals, you'll be appreciated, even if your "face time" quotient is not as high as your full-time counterparts.
3. Strong Earning Potential
Compensation for sales jobs is directly linked to performance. As a result, top salespeople with strong incentive plans can earn impressive income, irrespective of the number of hours they work. This is in sharp contrast to many other lifestyle-friendly career choices, when flexible scheduling (sadly) translates into lower earnings.
4. Flexible Work Hours
Salespeople often work independently, and thanks to technology, are generally able to conduct much of their work from a home office. That said, it is important to remember that not all sales activities can be completed from home and you'll need to factor in "on-the-road" time for face-to-face networking activities and client sales calls.
5. Sales Skills Transfer Easily Between Industries
While there are certain industries, such as pharmaceuticals or high-tech equipment sales, that require a strong industry background, most sales people are able to successfully transition between different industry sectors with little or no re-training required.
3 Types of Lifestyle Friendly Sales "Jobs" to Consider:
The opportunities to work in sales range from full-time corporate positions – to part-time local jobs – to 100 percent commission-only home-based telephone sales.
Compensation plans, benefits and access to training vary widely, so be sure to research your options carefully before starting work.
If you are determined to work from home in sales, here are three possibilities you might want to research further:
Sell for an Entrepreneur

It's common for entrepreneurs who excel at their core business, to get cold feet when it comes to selling their services. As a result, there is a growing world of opportunity for people who want to help entrepreneurs sell and market their services, either through cold calling or freelance/part-time sales assistance.

To find opportunities: Online job platforms like Indeed.com post job listings for sales positions. Often, the best opportunities are found by networking with local entrepreneurs at meetings hosted by your local Chamber of Commerce or other small business association.

Direct Sales Companies

Direct Sales companies (also commonly referred to as multi-level marketing or home party sales) generate billions of dollars in revenues from their home-based teams of sales consultants. For a modest investment of a few hundred dollars (or less) you can go into business as an independent rep selling products ranging from children's toys to cosmetics to cookware to jewelry. The company will provide you with the infrastructure you need to get started and be successful, but it will be up to you to build your own clientele and sales.

To learn more about direct sales, check out the Direct Selling Association.

Telephone Sales

Companies hire people to prospect new customers through telephone sales. The best assignments are typically ones you source on your own, but there are some firms that hire people to do this through the Internet.

To search for remote jobs from over 50,000 companies, check out FlexJobs.
Bottom Line
Sales is not easy for everyone, but if you are interested and motivated, it can be a great way to make a living.
To Learn More About Work From Home:
More About Turning a Passion into Income:
---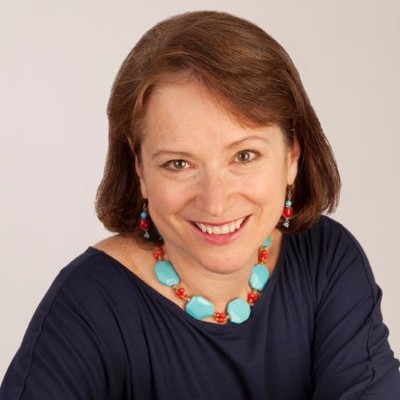 About the author…
Nancy Collamer, M.S., is a semi-retirement coach, speaker, and author of Second-Act Careers: 50+ Ways to Profit From Your Passions During Semi-Retirement. You can now download her free workbook called 25 Ways to Help You Identify Your Ideal Second Act on her website at MyLifestyleCareer.com (and you'll also receive her free bi-monthly newsletter).
More about this author…