Love your dog or cat like a family member?
You're not alone!
According to the National Pet Owners Survey sponsored by the American Pet Products Association, Americans spent over $60 billion on their beloved pets in a recent year.
While much of that money is spent on food and vet care, there is plenty being spent on pet pampering services ranging from doggie day care to cat couture to organic pet treats.
If you're a die-hard pet lover, consider taking advantage of our pet-crazed country to launch a fun new business.
Here are some lifestyle-friendly choices that might just might make you sit up and "bark" with delight:
Options to Consider:
Hundreds of different pets exist from fish to horses, but dogs are the most popular with cats a close second. So, these options are a sample:
1. Doggie Day Care
At a time when the number of two-career couples is at an all-time high, the demand for doggie day care services is thriving. Whether you choose to run a day care service out of your home, through a franchise, or at a leased business location, you'll be responsible for feeding, walking and playing with the dogs while their owners are busy at work.
You can also supplement your income by offering extra services like dog grooming and training classes. Of course, with any pet-related business, it is imperative that you explore liability and zoning issues prior to taking on clients.
2. Dog Walking
Pet-walking is an easy business to start, a great excuse to get exercise and a surprisingly lucrative enterprise for people who work in major cities (some NY dog-walkers earn in excess of six-figures annually).
Start-up costs are minimal, and it can be relatively easy to build up a steady stream of clients once you establish your reputation as a caring and reliable provider.
3. Pet Photography
Pets are an integral part of the family, so it's no surprise that an increasing number of people are paying to have professional portraits snapped of their four-legged and feathered friends.
In addition to buying portraits, devoted pet lovers will also pay for products printed with photos of their pets. If you are artistic, you might be able to expand your offerings to include paintings or sketches of your pet clients.
4. Pet Paraphernalia
From Halloween outfits to gourmet biscuits to environmentally friendly toys, pet owners are eager to indulge their furry friends with special toys and treats.
You can sell your goodies at craft shows, through local pet stores or on the Internet.
If you don't want to create your own products, consider affiliating with one of the direct sales/home party companies that specialize in pet-related product sales.
5. Grooming Services
Like humans, nothing spruces up a pet's appearance quite like a good shower and shave. Pet grooming services can be run in stores, private homes, salons and on the road via mobile-pet-grooming vans.
If you are leery about creating a pet grooming business from scratch, investigate the options for buying into a pet grooming franchise. Look for reviews from customers and other franchisees.
6. Animal Behaviorist
Trained animal behaviorists work with companion animals (dogs, cats, parrots, horses, etc.) to resolve common behavior problems such as house-soiling, aggression and phobias.
There are a number of accredited universities that offer graduate degrees in psychology, biology or related fields that can lead to a specialization in animal behavior, as well as several masters and PhD programs specifically in animal behavior.
The Bottom Line
If you love animals, consider turning that love into a job or a business you would enjoy. The most satisfying careers are based on doing something that you love.
More About Turning a Hobby into Income:
To Learn More About Work From Home:
---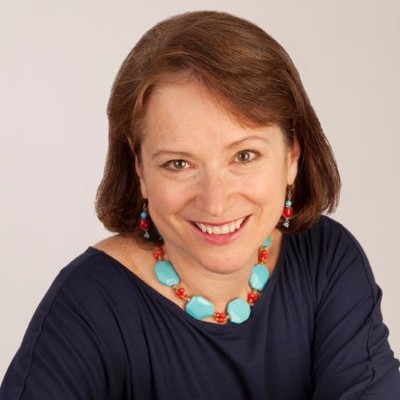 About the author…
Nancy Collamer, M.S., is a semi-retirement coach, speaker, and author of Second-Act Careers: 50+ Ways to Profit From Your Passions During Semi-Retirement. You can now download her free workbook called 25 Ways to Help You Identify Your Ideal Second Act on her website at MyLifestyleCareer.com (and you'll also receive her free bi-monthly newsletter).
More about this author…