Looking for a way to earn an income from home?
Love babies, toddlers, pre-teens, and/or teenagers (or tolerate them very well)?
If so, you're in luck!
This article is focused on child-centric business options.
Why a Child-Centric Business?
I like businesses that focus on children for several reasons.
Parents enjoy an "insider" advantage.

As a parent, it is likely that you already have thoughts about child-focused products and services that other parents might find useful or appealing. This "insider" advantage will make it easier to both research and market your services to other parents with whom you socialize on a regular basis.

People love to spend money on their children.

How many parents do you know that indulge their children? Chances are you know quite a few! Even during tough economic times, when people slash their personal expenditures, parents continue to spend for their children, especially when they believe those purchases are a smart investment in their children's future. Consequently, child-focused businesses tend to be more recession-resistant during a financial downturn.

Creating a child-centric business can be a lifestyle-friendly choice.

It allows you to integrate your children's interests with a business that is uniquely aligned with your family's values and hobbies. Many child-centric businesses can be run from home and structured to be compatible with the demands of running a household.
Child-Centric Biz Ideas
There are thousands of options for creating a child-centric business.
From delivering art classes to selling children's clothing to providing daycare services to teaching music lessons, the alternatives for kid-centric biz ideas are limited only by your imagination.
If you are a parent, think about the help you would like — or would have liked — to make your life easier or your children safer or happier.
Here are three possibilities to consider:
Doula:

The birth of a new baby is a time of great joy, but it can also be a period of considerable stress, especially for new parents who lack the support of nearby family and friends.

A doula can help ease the transition to parenthood and provide a much-needed service to anxious parents by assisting with newborn care, preparing meals and light household duties.

Birth doulas comfort and assist the mother during labor and delivery while postpartum doulas provide companionship and logistical support during the weeks immediately following the arrival of a newborn.

To learn more: DONA International

Tutor:

If you have experience as a teacher, or have a gift for explaining ideas and concepts to children, then you might consider operating a part-time tutoring service.

The outlook for private tutoring services is strong, particularly in competitive school districts where parents flock to tutors in hopes of giving their child an edge above their peers.

Earning potential varies according to locale and specialty but can run as high as $150/hr+ in metropolitan areas. Rates can go even higher for SAT and other college prep tutoring services.

To learn about tutor certification and tutoring careers, check out this resource: How to Become a Tutor.

Inventor:

Parents who innovated their own solutions to a kid-related challenge are responsible for many of the most popular kid-related products on the market today.

Of course, just having a smart idea is not enough to create a winning product; you'll need to do a considerable amount of homework in order to find the most cost-efficient ways to design, produce, and market your invention.

To learn more, check out Patent and Trademark Research Association.
The Bottom Line:
With both parents usually working in full-time jobs and the many single parents working to support their children, the demand for support is high. If you enjoy children, this could be the perfect job/business for you.
To Learn More About Work From Home:
---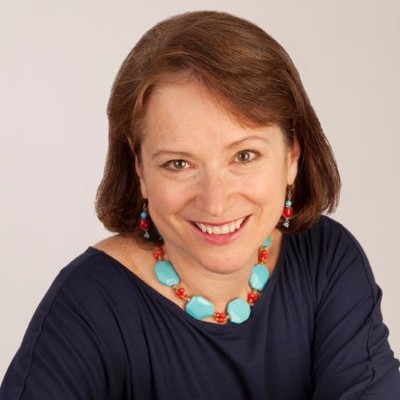 About the author…
Nancy Collamer, M.S., is a semi-retirement coach, speaker, and author of Second-Act Careers: 50+ Ways to Profit From Your Passions During Semi-Retirement. You can now download her free workbook called 25 Ways to Help You Identify Your Ideal Second Act on her website at MyLifestyleCareer.com (and you'll also receive her free bi-monthly newsletter).
More about this author…