As social media platforms, like Instagram, Facebook and LinkedIn have grown in importance, so too have the opportunities for people who want to earn their living as social media consultants.
People who work as social media consultants advise both businesses and the general public on the best ways to maximize their use of the social media platforms.
Social media consultants instruct people on the mechanics of using the sites (e.g., how to write an effective LinkedIn profile or how to compose a compelling tweet), offer advice on strategy, and sometimes oversee the day-to-day management of running a social media campaign.
To help you better understand what is involved with becoming a social media consultant, I interviewed Deborah Smith, the owner of Foxtrot Media, LLC, and a consultant who advises small businesses and entrepreneurs on social media strategies.
Debra first started using social media back in 1998 (in the days of chat rooms and message boards) and during that time she built up several successful websites and online communities. She now runs a popular food blog, Jerseybites.com that draws over 20,000 visitors each month. Here are her tips:
1.) What is the best way to get started as a social media consultant?
First and foremost, have a respectable social media presence for yourself on all of the major platforms. Establish a blog and create some valuable, shareable articles, tips, etc.
Get some clients under your belt by offering to consult for free or a very low fee in order to build a base of references and to gain some experience.
And, finally, network both online and offline and offer to speak on the topic anywhere and everywhere. This was a fantastic boost to my marketing efforts. If you're good, there will be endless opportunities to get in front of an audience to teach social media marketing.
2.) What are the different ways to generate income from a career as a social media consultant?
My biggest revenue generators are workshops and private consulting jobs. I have not had a lot of luck with e-products, there is just too much competition out there.
Webinars can bring in some money, but you really need to have built up a reputation for yourself as an expert. In the beginning, your market will most likely be very small businesses.
As your reputation and references grow, the business size will grow as well.
3.) Can you realistically work this job on a flexible basis?
It doesn't have to be 9 to 5, but you won't make a living working at this part-time. Consulting is a constant hustle.
People who are not comfortable with marketing themselves and being constantly on the hunt for the next client, should not pursue a consulting career.
4.) What are your 3 "go-to" resources for staying informed about developments in the social media world?
SocialMediaExaminer.com for tips on using social media and the latest news on new developments. Hubspot.com puts out wonderful studies and whitepapers, and Marketingprofs.com has great skill building tools, webinars and articles.
You can read more about Deborah and her services on DeborahLSmith.com. Connect with her on LinkedIn as Deborah Lee Smith.
To Learn More About Work From Home:
---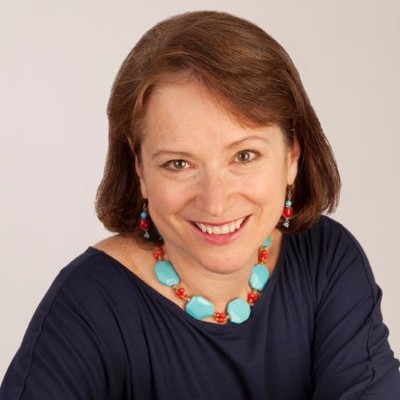 About the author…
Nancy Collamer, M.S., is a semi-retirement coach, speaker, and author of Second-Act Careers: 50+ Ways to Profit From Your Passions During Semi-Retirement. You can now download her free workbook called 25 Ways to Help You Identify Your Ideal Second Act on her website at MyLifestyleCareer.com (and you'll also receive her free bi-monthly newsletter).
More about this author…