Both personal branding and personal SEO are critical pieces for successful job search in the digital age, and they go hand in hand.
But many people don't know how to strike the right balance between them, as they write their personal marketing documents and online profiles – resume, biography, LinkedIn profile, etc.
Let's first look quickly at what these two components are, and how they impact job search:
What are Personal SEO and Personal Branding?
Personal SEO (Search Engine Optimization) is all about the relevant keywords and phrases (or "hard" skills) you possess that recruiters and hiring managers most search online to source and assess candidates like you.
[See Job-Hunt's free Guide to Personal SEO for Job Search and Careers to understand what Personal SEO is and how essential it is for effective job search today.]
Personal branding is also about those keywords, so it does incorporate personal SEO.
But, personal branding goes beyond keywords. It mixes in "softer" skills – those personal attributes and qualities you possess that people rely on you for. These are the things that indicate what you're like to work with and how you get things done . . . that is, your personality.
Get a Handle on Sameness vs. Differentiation
To take this a little further, personal branding is all about differentiation – defining what makes you unique and different from your competitors, and communicating those qualities in personal marketing content (resume, biography, LinkedIn profile, etc.) designed to position you as a good fit for your target audience.
[See my 10-step Personal Branding Worksheet for how to uncover your personal brand.]
Conversely, personal SEO is all about sameness – uncovering and incorporating in your content the same relevant keywords and phrases that your competitors will also be using to help them get found online.
Hmmm . . . Differentiation vs. sameness. Can these two opposing imperatives come together harmoniously?
When writing your personal brand content, you need to strike just the right balance of personal branding (differentiation) vs. personal SEO (sameness) . . . in a way that will make you stand out and above your competitors, and resonate with your target employers.
Spice Up Your Personal Brand Content
Unfortunately, many job seekers, and many career professionals (some of them self-proclaimed "personal branding experts") who write resumes, LinkedIn profiles, and other content for job seekers, get stuck on personal SEO, and neglect the full personal brand story.
They string together relevant keywords and phrases (or "hard" skills) in a dry, lifeless paragraph and call it a personal brand statement. They do a good job with personal SEO, but forget all about the "personal" part.
[See Get Personal with Your Personal Branding Statement for how-to details.]
The way to truly differentiate yourself, and attract your target employers, is to find a compelling balance of personal SEO and personal brand qualities, and wrap them all around concise, to-the-point content that markets your unique ROI (Return on Investment) to your target employers.
[See Building Personal Brand Content for Your Executive Job Search for more details.]
Be Authentic and Get Personal
Go beyond personal SEO when writing your content. Don't forget that executive recruiters and hiring decision makers at your target companies want to get a feel for what you're like to work with and how you will fit their corporate culture.
Never underestimate the power of personal or softer touchpoints in your personal marketing content to generate chemistry, and make the content a much more interesting read.
Mixing it up well with Personal SEO and personal branding will help you do a better job of capturing the attention of people who may be reviewing mountains of content when assessing candidates.
Bottom Line
Take the time to dig deep, and define and differentiate the hard and soft skills that make you unique and valuable to your target employers.
Take into account what makes you different, and what makes you the same as, or equal to, your competitors.
---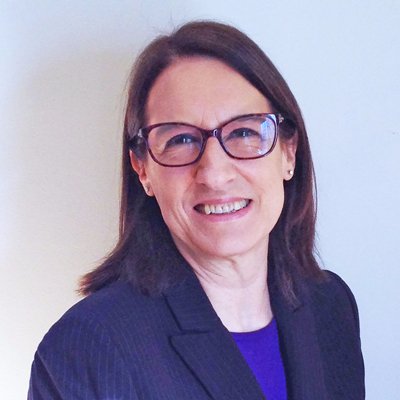 About the author…
Meg Guiseppi, Job-Hunt's Personal Branding Expert and 20+ year careers industry veteran, has earned 10 certifications, including Reach Certified Personal Branding Strategist, Reach Social Branding Analyst – LinkedIn Profile Strategist, and Certified Executive Resume Master. Meg is the author of "23 Ways You Sabotage Your Executive Job Search and How Your Brand Will Help You Land." Connect with Meg at ExecutiveCareerBrand.com for c-suite personal branding and executive job search help and on Twitter (@MegGuiseppi). And, you may also download Meg's free ebook – Job-Hunt Guide to Smart Personal Branding with LinkedIn.
More about this author…