Many job seekers put aside all thoughts of job-hunting and planning a targeted strategy over the holidays.
They kick back and relax for now, deciding to jump back in once things start happening again in January.
After all, nobody lands a permanent, full-time job in November or December, right?
If this is your thinking, you'll be missing out on opportunities to make inroads with your job search, while your job-seeking competitors do just what you were planning to do . . . put everything off until the New Year.
According to Susan P. Joyce, Job-Hunt publisher and online job search expert in WorkCoachCafe:
Only 1% more jobs were open in January and February of 2013 (vs. November and December of 2012).

Only 3% more jobs were filled in January and February of 2013 (vs. November and December of 2012). And many of the jobs filled in January were filled by candidates interviewed in November and December.

Employers are more desperate to fill jobs in November and December.

Using employer spending as a measure, employers are willing to pay more to promote their job postings in November and December than they are in January and February (when they have plenty of attention from job seekers).
So you see, people land nearly as many jobs over the holidays, as they do at the beginning of the year.
The holidays are a great time to make headway with your job search networking and other efforts, because you'll have less competition for recruiters' and hiring decision makers' time.
The end of the year is also a good time to reflect and work on defining your personal brand – if you haven't done so yet – or refining your brand to align with the value you offer the employers you're targeting.
And there's no better time than the present to get cracking on building your online brand with plenty of diverse search results when people Google "your name." Many surveys have shown that candidates with a stronger online footprint get noticed more by recruiters and hiring decision makers, than those who have minimal or non-existent online presence.
Susan and I published a neat Kindle book, providing plenty of actionable tips to position yourself ahead of your competitors, who may be stepping back from job-hunting through the end of the year:
New Year, New Job! 101 Top Tips from the Job-Hunt Experts for Your Holiday Job Search: How to Use the Holidays to Advance Your Job Search

At only 99 cents, this is a steal – all year around!

OR, grab the FREE PDF version.
To entice you to get the book, and benefit from all 101 helpful tips, here are two of my contributions regarding personal branding and the holidays:
Use holiday parties and performance reviews to build personal brand content.

As you network at holiday parties, pay attention to the way people introduce you to new people. The true measure of your personal brand comes from the people who know you best . . . those who work with you every day. What character traits, strengths and areas of expertise are commended on your annual performance reviews? Pay attention to (and write down) the words and phrases peers and management at work repeatedly use to describe you. Use these same recurring words in the content you develop to market yourself to your target employers – resume, other career documents, LinkedIn profile, personal website, etc.

Re-evaluate your personal brand over the holidays.

Never worked on defining your personal brand? Or has it been some time since you revisited your brand messaging?

The end of the year is a good time to reflect on the unique qualifications, strengths, key personal attributes, values, and passions you relied on to bring value to current and past employers. These represent your promise of value to your future employers. If you weave these assets together throughout the brand content you communicate verbally and in written materials, you'll differentiate yourself above others competing for the same jobs.
More Articles About Holiday Job Search
More Holiday Job Search Tips
Check out our $0.99 Kindle book, New Year, New Job! Or grab the FREE PDF version. This ebook contains 100+ tips from Job-Hunt's Experts, networking and job search tips that will help you all year around, and you don't need a Kindle to read it.
---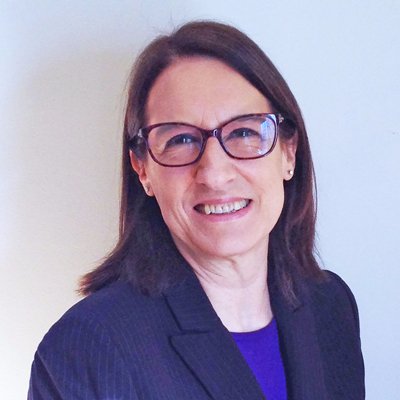 About the author…
Meg Guiseppi, Job-Hunt's Personal Branding Expert and 20+ year careers industry veteran, has earned 10 certifications, including Reach Certified Personal Branding Strategist, Reach Social Branding Analyst – LinkedIn Profile Strategist, and Certified Executive Resume Master. Meg is the author of "23 Ways You Sabotage Your Executive Job Search and How Your Brand Will Help You Land." Connect with Meg at ExecutiveCareerBrand.com for c-suite personal branding and executive job search help and on Twitter (@MegGuiseppi). And, you may also download Meg's free ebook – Job-Hunt Guide to Smart Personal Branding with LinkedIn.
More about this author…