There have been claims recently that cover letters are a waste of time and that you'll get more interviews if you stop using them.
A study also came out that implied the exact opposite: it said that "only" 93% of hiring managers like to see a cover letter with a resume.
No wonder you're confused. Let's clear up that confusion.
What Is a "Cover Letter" in a Job Search?
A cover letter is a communication tool designed to personalize the resume, add more information, and build a bridge between you and the recruiter or hiring manager.
A properly written cover letter can get your resume read with serious attention and support your resume's story by revealing additional information about the professional behind it.
Cover Letters and Resume Databases
Can cover letters help resume database performance?
Uploading your resume into a resume database (ATS or Applicant Tracking System) has become the default approach to job search, even though almost all job hunters find this approach less than effective.
ATS allow recruiters to access resume databases with keyword searches in much the same way as you use a Google search. The resumes with the most keywords—in the right places and used most frequently—rise to the top. The recruiter will probably look at no more than the top twenty results.
Recruiters search databases for resumes, not cover letters, so an accompanying cover letter has secondary importance because it will be read only after the resume has been reviewed. Sometimes it can increase your database visibility by improving your keyword-count ranking in recruiters' searches, and it will never work against you.
Resume databases are commercial enterprises, tailored to the needs of paying customers: headhunters, corporate Human Resource recruiters from larger companies, and hiring managers from smaller companies. Consequently, when you see one of these options:
A dialog box for inserting a cover letter
A dialog box requesting a cover letter as part of the application process
A dialog box demanding a cover letter as part of the application process
A dialog box requesting specific information as to your suitability
It means that someone in the selection cycle thinks information in addition to the resume will speed the recruitment process.
Because ATS functions by tracking keywords, a cover letter with keywords relevant to the job posting can help your resume's ranking, and therefore the likelihood of it being reviewed by a recruiter's eyes, where it can increase your desirability by adding insights additional to the resume.
So when a resume database has the option for uploading a cover letter, it would be crazy not to take advantage of the opportunity to promote yourself.
Cover Letters and Networking
Everyone agrees that uploading your resume into ATS databases is one of the least effective job search strategies. So what's the best way to get more interviews? I am convinced the most effective strategy is to integrate networking into every aspect of your job search; this will generate more interviews and reduce your reliance on ATS resume banks.
At the heart of networking is an emphasis on talking to people, and most important, talking to the people who can hire you. This means that your every job search activity should be focused on getting into conversation with the people who are in a position to hire you as quickly and as frequently as possible.
As you learn how to network, your e-mail approaches to recruiters and hiring managers will increase. Subsequent telephone interviews and face-to-face meetings will all be scheduled by e-mail. Whatever goes into those e-mails—whether a resume is attached to your e-mail or not—is essentially a cover letter.
Which brings us back to where we started: an overwhelming number of credentialed recruiters and experienced hiring managers appreciate a cover letter. It may not get you hired, but combined with a resume it will build a bridge between you and your readers and get your resume read with serious attention.
Bottom Line
When you have the ability to approach someone directly involved with the selection cycle by name, you must personalize your resume with a cover letter; anything else would be absurd.
More: 4 Must-Have Time Management Skills for Your Job Search
---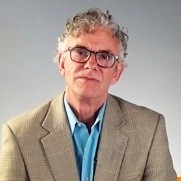 About the author…
Successful careers don't happen by accident. Professional resume writing expert Martin Yate CPC is a New York Times best-seller and the author of 17 Knock Em Dead career management books. As Dun & Bradstreet says, "He's about the best in the business." For FREE resume-building advice and to view Martin's resume samples, visit the Knock Em Dead website. Join Martin on Twitter at @KnockEmDead.
More about this author…