Looking back at my career, I have probably made more career changes than many people – at least 9 of them – from high school civics teacher to officer in the United States Marine Corps to president of my own company (including 2 layoffs).
It was a very educational process (never dull!), but I wish I'd done a better job of planning and managing my crazy career. Here's how you can learn from my mistakes.
Most of us don't do much research into what we enjoy doing or what we would succeed at doing. Particularly after a layoff or school graduation, we just leap into the job market, feet first, accepting on the first job offer we receive with gratitude, looking forward to pay days and paychecks.
Understandable to accept the first offer received, particularly for that first job or when unemployment has stretched out longer than expected. Definitely understandable. However, you might have a better outcome next time if…
For Your Next Career Change
New college graduates are expected to change jobs at least 15 times in their careers, often making career changes.  So, for the long term, smart people look ahead carefully, and don't just jump at the first opportunity. For your next career change, try these 3 steps:
1. Do some research to pick a good target.
Yes, I know this takes time! Think of the time as an investment in your future!
Research usually pays off in a better outcome – more career/job satisfaction for sure and possibly more money, too. We didn't often do much research in the past because it took so much time and effort. Now, the Internet offers amazing resources for you, so take advantage of those resources to really examine your options.
Read "What Color Is Your Parachute?" – the classic career book by Dick Bolles which he updates, himself, every year. Very smart man. VERY helpful book! If you aren't sure what you want to do, this book will help you figure it out. Do all of the exercises in the book – do NOT skip this step! You can do this in a couple of afternoons, and it will pay off for you. You probably don't know yourself as well as you think you do!
Then, research your options.
The US Department of Labor has some excellent resources for career changers, including these two:
And Job-Hunt has large sections of excellent information and advice (plus free ebooks) on careers and career change written by experts:
2. Make a plan.
Think of a logical "career path" to get you from point A (where you are now) to Point B (your target). Perhaps you can jump directly to your target job or, more likely, you'll reach your target through one or two transitional jobs.
Consider what "next" jobs, on your career path, could be leveraged from what you already know to help you reach your target – your skills and experience plus the people (network!), products, services, players, politics, companies, and other organizations you have worked or interacted with and/or learned about.
For example:
Teacher to corporate management: move to (1) a school administration position, then from school administration to (2) corporate administration, followed by a move from corporate administration to (3) corporate management. Career change in 3 steps.
Sales to customer service: move to (1) a sales support position and then from sales support to (2) customer support/service. Career change in 2 steps.
Truck driver to fleet management: move to (1) a position in fleet scheduling, etc. Career change in 1 or 2 steps, depending on how high in fleet management the target is.
Law to marketing: move to (1) a position marketing to attorneys, law firms, or the law community, leveraging knowledge of the legal industry and community. Career change in 1 step.
Your current, or your next, employer may have the career path open to you, or you may need to change employers more than once.  Or you may decide you are happy with the job you have after you make the first or second step in your plan.  But, at least you have a plan!
This all depends, of course, on the industries and opportunities around you as well as your interests and skills.
3. Implement your plan.
If your finances are stretched to the limit, you may not be able to be as picky as you would like to be about that next job. However, targeting your job search to jobs on your planned career path will be a big help and should, actually, help you land that next job more quickly:
Targeted networking When you know what you want, you can describe it so that people in your network can help you more easily than if you just answered "a paycheck" when they ask what you are looking for. And, you can focus your attention on networking events and venues that will do more than take up your time.See Job-Hunt's Guide to Job Search Networking section for many articles by experts Liz Ryan and Robyn Greenspan, and also check out this free ebook Job Search Networking for Introverts by Wendy Gelberg (new window).
Targeted resume Highlighting your skills, experiences, and accomplishments that work for that next job without showing that you are headed in a slightly different direction.Check out Resume for Mom Returning to Work & Changing Careers by Susan Ireland (new window).
Targeted social media Your resume, LinkedIn Profile, and even Facebook page are all "singing the same tune" so no one is confused about what you want or how to help you.Another free ebook to help, Branding and Your LinkedIn Profile by Meg Guiseppi (new window).
Bottom Line
Your mileage may vary, and your target may change, too, as you travel along your career path. But, you can't get from Point A to Point B without knowing where you are, where you are going, and how to get there.
Good luck with your job search!
---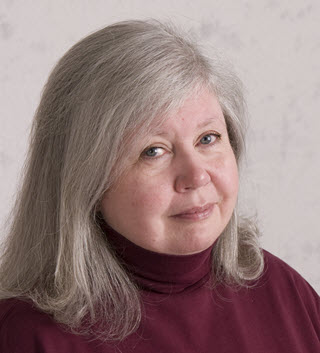 About the author…
Online job search expert Susan P. Joyce has been observing the online job search world and teaching online job search skills since 1995. A veteran of the United States Marine Corps and a recent Visiting Scholar at the MIT Sloan School of Management, Susan is a two-time layoff "graduate" who has worked in human resources at Harvard University and in a compensation consulting firm. Since 1998, Susan has been editor and publisher of Job-Hunt.org. Follow Susan on Twitter at @jobhuntorg and on Facebook, LinkedIn.
More about this author…