Conducting a Federal job search usually starts at USAJOBS.gov – the Federal Government's main job board website.
On USAJOBS.gov, a job seeker can easily use keywords, locations, job titles, salary ranges, and / or federal series to search for federal positions.
Veterans have their own special site — FedsHireVets.gov — which offers information specifically for veterans about the process, the benefits, a directory of Veteran Employment Offices, and much more.
The Military to Federal Jobs Crosswalk (from the State of Maryland) will connect your military occupation with the federal equivalent, if any, and identify appropriate associated job openings (if any).
If you do not yet know your Federal job series equivalent, you can scroll through the job titles or use varied keyword searches until you find a job description that matches your background.
For example, if you were an Infantryman, conduct a keyword search using the following search terms: Logistics Manager, Inventory Manager, Inventory Specialist, Motor Pool Manager, Fleet Manager, Transportation Manager, Warehousing Manager, and so forth. You might even type in "Infantryman" or "Infantry Management" to see what is available.
My keyword search for Infantry opened a position for Combat Development Specialist. So, sometimes, a veteran's directly "military-oriented" job title is equivalent to open positions supporting the military through the U.S. government.
Understanding Federal Salaries
If you are searching by salary – please remember that your previous military salary may not match up with the government salary. There is no direct equivalent from military to federal for salary ranges. However, there are some equivalents for GS ratings and military ranks.
Grade equivalencies were created by the U.S. Department of Defense for treating civilians serving alongside members of the Armed Forces.
This is a general example of military rank equivalency to General Schedule federal positions (also known as "GS" as in the table below). Please note, some military can enter federal positions at a higher grade, based on additional education, years of experience, or specialized training.
Military Rank at Separation
Approx. GS Equivalent
General Officer (O-7 through O-10)
Senior Executive Service
Field Grade Officer –
O-6
O-5
O-4
GS-15
GS-14/GS-13
GS-12
Company Grade Officer –
O-3
O-2 and W-4/W-3
O-1 and W-2/W-1
GS-11/GS-10
GS-9/GS-8
GS-7
Non-commissioned Officer/Staff Non-Commissioned Officer –
E-7 through E-9
E-6/E-5
GS-6
GS-5
Enlisted
E-4
E-1 through E-3
GS-4
GS-1 through GS-3
Application Procedures / Resumes
The USAJOBS federally-formatted resume is a text document, created in an outline format with short, keyword-laden paragraphs, and CAPPED headers for enhancement (as opposed to bold, underlines, and other formatting enhancements used in a traditional presentation resume).
The resume is posted into USAJOBS online, menu-driven resume builder (see Job-Hunt's Guide to Federal Government Job Search for more information).
Some applications require Knowledge, Skills, and Abilities essays (also known as "KSA's") to accompany the resume, and other applications require the applicant to respond to several self-assessment questions – much like a multiple-choice test.
Tip: Review the announcement requirements carefully, analyze the job duties and KSAs or other required competencies, and follow the directions exactly to apply.
[Related: KSA Update.]
Check out FedsHireVets.gov for more help with your Federal job search, understanding Veterans' Preferences, the GI Bill, and much more.
Bottom Line
Federal employment is often an easy transition for veterans, as the culture change is less defined than moving into industry. Department of Defense agencies often recruit for veterans, as they already have a good working knowledge of the federal operations and requirements, may already hold a Clearance, and in general understand the Agency / DoD culture.
[Related: Job-Hunt's Guide to Federal Government Job Search.]
---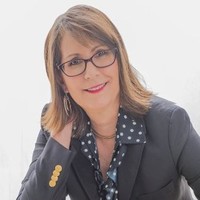 About the author…
Job-Hunt's Job Search Expert for Veterans, Diane Hudson is a military transition job-search strategist and career coach. She designs and composes military conversion resumes and helps position service members for employment in corporate or Federal America. Diane holds eight industry credentials including Certified Leadership & Talent Management Coach and Federal Job Search Trainer & Counselor and owns Career Marketing Techniques.
More about this author…