What have you done for your personal brand lately? When was the last time you took stock of your accomplishments and contributions that strengthened and reinforced your brand reputation?
Times being what they are, you never know when you'll need to track down and dust off your resume and other career marketing documents, and update them.
Be prepared for those unexpected golden opportunities that sometimes drop into our laps.
Optimally, it's best to record your achievements as they happen, while the compelling details are still fresh in your mind and easy to flesh out.
But, if you're like most people, that doesn't happen. Time gets away from you, suddenly someone you need to impress wants information about you, and you have to scramble to put something together. That's an awful lot of last minute pressure.
I'm as guilty as the next person in this regard. 2008 was a bountiful year for me, in many ways, but I neglected to fully take inventory and update all my personal marketing communications along the way. I made up for it with an end of the year blog post chronicling my journey, What Did You Do For Your CEO Personal Brand Last Year?
Take a tip from me and start compiling your list right away. Think about the things you did that positively impacted your company or organization and added to your value in the marketplace – saving money, increasing profits and market share, improving processes and/or productivity, expanding service offerings, improving communications, turning around failing processes/operations, etc.
The following list should help you generate your own rich list to update your personal brand value:
Joining new professional associations and/or contributing to existing ones
Publishing articles, white papers, blog posts
Getting a promotion
Overcoming challenges you and the company faced and what the results were
Suggesting initiatives to make the company "greener"
Negotiating a lucrative new contract
Sourcing a cost-saving new vendor
Introducing new best practices
Becoming known as the "go-to" person for something new
Being part of the recruiting and hiring process
Being a mentorEarning certifications or awards
Reaching a career milestone
Connecting with new people who brought in business
Completing special training or gaining any relevant new skills
Taking advantage of professional development – seminars, webinars, attending conferences
Volunteering in your community
What do you do with all this information?
Update your resume and career bio. And maybe you're ready to add a brand new career marketing document to your career portfolio. Especially if you're an executive, manager, or leader, do you have enough brand-solid material for a supporting document such as an Achievement Summary, Performance Milestones, Leadership Initiatives Brief, Case Studies Profile, Technology Skills, or Training & Certifications? These are just suggestions – you can name the document to fit the content.
Update your profiles on LinkedIn, Twitter, Facebook, etc. If you have no brand presence on any of these sites, it's time to get busy there and elsewhere online.
Start building a VisualCV to further broadcast your brand value online.Extend the value of your resume and other documents with multi-media enhancements, and make your brand promise easily accessible, with one click.
Re-evaluate your personal brand statement. Is it accurately broadcasting your strengths, passions, and value proposition? If you haven't written a brand statement, get to work on it.
Check out my article, What's So Important About Personal Branding?, for tips to build yours.
Keep these "career success stories" in your back pocket for interviewing.The key to nailing an interview is making your promise of value crystal clear, driving home that you're the one to solve their problems, and providing supporting evidence.
Your big bonus takeaway?
Keeping up with your brand inventory and refreshing your brand message will be a vivid reminder of all the valuable contributions you've made in the past, reinforcing your unique promise of value to your future employer. This exercise will pump you up like you won't believe, and we all need that in these difficult times.
---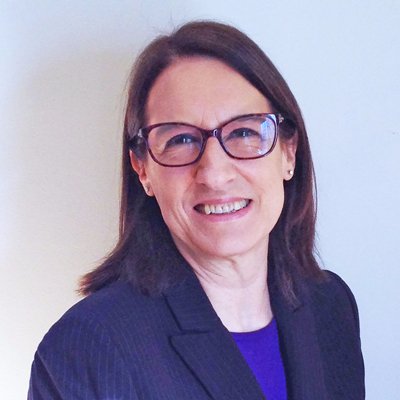 About the author…
Meg Guiseppi, Job-Hunt's Personal Branding Expert and 20+ year careers industry veteran, has earned 10 certifications, including Reach Certified Personal Branding Strategist, Reach Social Branding Analyst – LinkedIn Profile Strategist, and Certified Executive Resume Master. Meg is the author of "23 Ways You Sabotage Your Executive Job Search and How Your Brand Will Help You Land." Connect with Meg at ExecutiveCareerBrand.com for c-suite personal branding and executive job search help and on Twitter (@MegGuiseppi). And, you may also download Meg's free ebook – Job-Hunt Guide to Smart Personal Branding with LinkedIn.
More about this author…