A transition could be precipitated by an external change, like a layoff, or it may develop as you move on to a new phase in your life and your career.
Transitions involve three distinct phases: They begin with (1) an ending, develop into (2) a neutral phase, and end with (3) a new beginning. In order to build anew, you need to dismantle and provide space in yourself and your life for the creative act of constructing a new career.
Tips for Managing Career Transitions
Patience and FortitudeAllow yourself to explore your feelings about your current career. Perhaps you need a slight shift in focus, or you could be in the beginning stages of transitioning to a new career. Share these thoughts with family, friends, and trusted colleagues.
Network Join networking groups, including online services that provide career development opportunities and job postings.
Cultivate Mentoring Relationships Begin networking with professionals who are successful in the field you wish to enter. These individuals will become your cheering section and potential colleagues.
Take Care of Yourself Make sure you build in time to exercise, see friends and family, and relax. This will help you maintain energy and focus during your career transition.
Training and Education You might need to update your skills and/or broaden your knowledge to ease your transition. Take a course or two or engage in professional development to round out your skills.
Gain Experience Try to gain as much experience as possible in the new field; consider part-time or volunteer work and build experience that you can include on your résumé and in your career marketing documents.
Accept Your Need for Time in the Neutral Zone Understand why you are in this situation and why life seems to be stalled. Accept that the neutral zone unfolds in its own sweet time. You cannot hit the fast forward button. Nor, can you hit rewind and go back to where you were, and the old life has come undone in the ending.
Find Time Alone When in the neutral zone, find a quiet time and place where you can be alone, usually outside of your normal day-to-day surroundings. This space is crucial so that you can begin to hear inner signals.
Journal Your Thoughts During the entire transition, it is a good idea to keep a journal of how you are feeling, what your mood is like and any serendipitous opportunities that come your way. Go back and read your thoughts from time to time.
Get Clarity on Your "WANTS"
Think about what you REALLY WANT – not what you think you should do or what others think you should do. And, reflect on what is holding you back from moving forward on that want. You don't have to do anything, but just get clarity on these points.
Seek Professional Help Career counselors can offer assistance during any phase of your career transition. Think of this as an investment in your future.
Bottom Line
A career transition can be stressful, long and often frightening. It is important during this time to have a great support team, lots of patience, and as much experience as possible to help you get clarity on what might be around the corner for you.
---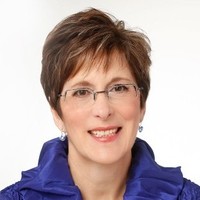 About the author…
Job-Hunt's Career Change Expert, Randi Bussin, founder and president of Aspire!, is a career coach and counselor with more than 25 years of business, entrepreneurial, and career counseling experience, including DISC assessments. Randi has experienced several major career transitions (from corporate to small business owner to career counselor to coach) and personally understands the effort and commitment involved. She has appeared on public television's "Job Doctor," and is a frequent contributor to Bridgestar's Leadership Matters newsletter, The Ladders job-search Web site (www.theladders.com) and her own blog, which offers advice on career transition, job search, and labor market trends. Follow Randi on Twitter @Aspire4Success.
More about this author…