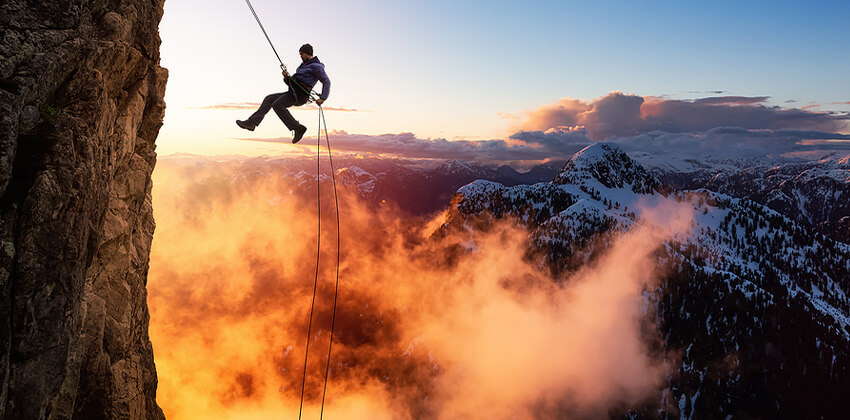 Jared Burke (not his real name) wrote this resume in 2003 to get a job as an office assistant in a small business in his home state of New York.
Here's what makes his resume so interesting: it needed to present Jared's previous seven years when he lived in a spiritual community in India focusing on prayer and meditation.
It's fair to say, Jared was making an extreme career change.
Sample Resume for an Extreme Career Change (a new window or tab will open for all sample resume links).
Read the Traditional Resume/Untraditional Career post to see how Jared made his next job transition.
About this sample resume:
Many people take several years off from their careers for various reasons. For example, some need to take care of aging parents, others become full-time parents.
In Jared's case, he took a big hike to India to immerse himself in a spiritual practice. Upon his return, he had the challenge of explaining his spiritual hiatus on his resume so that it supported his search for a job in mainstream business.
The Peaceful Start to Jared's Career
While going to college, Jared started meditating with a Yoga group on campus. In 1996 he graduated with his Bachelor's degree in Social Work. A week after graduation, he packed his bags, bought a one-way ticket, and flew to India to pursue a life of meditation in a spiritual community (called an ashram).
For several years, his life on the ashram was fulfilling. In addition to hours of meditation each day, he volunteered to run the ashram's food and shelter program for the homeless. He also helped manage the ashram's office, which had very outdated equipment when he arrived, and which he helped upgrade somewhat. Through his volunteer service he developed excellent organizational skills that would serve him well later on.
Back to Business
At the seven-year point, he felt the urge to return to his friends and family in New York, which he did in the Spring of 2003. A few months after landing back home, he embarked on his job search. Realizing that re-entry to the American workforce would not be simple, he worked with a career counselor to make the big leap from volunteerism in rural India to employment in the U.S.
With the counselor's help, Jared figured out his transferable skills, two of which were organization and communication. With some research he found job openings requiring these skills. Among them was an Office Assistant job at a small local business. He decided to go for it.
Functional Resume for an Untraditional Career Change
Jared used the functional format for his resume because his background in India was so unconventional and, for most American employers, hard to relate to. By using the functional format, he was able to emphasize his transferable skills without drawing attention to where he had developed those skills: working on family projects with his father, and his stint at the Indian ashram.
Things to note about this functional resume:
How quickly the reader's eye is taken to the two transferable skills: Organization and Communication. These two skill headings define his job objective (Office Assistant) and make the employer want to read the text under those headings.
The achievement statements refer only to relevant activities. They do not touch on the many things Jared did (such as building furniture with his dad or meditating hours a day at the ashram) that do not directly support his job objective.
For each bullet point statement, Jared gives a strong clue as to where the achievement took place. By easily referencing the Work History, the reader sees where and when things happened.
Use of sub-bullet points tells us there is depth to the achievements. They also give a nice sense of organization (especially important for this job objective) and some variety to the resume layout.
Jared got that Office Assistant job in 2003, which gave him a foothold in the business world. Take a look at the chronological resume he wrote in 2016 to see how his career advanced to becoming a Marketing Communications Manager in the field of construction.
---
About the author…
Susan Ireland is the author of four job search books including The Complete Idiot's Guide to the Perfect Resume. For more information about writing your resume check out The Damn Good Resume website which Susan manages.
More about this author…