Do you want to increase your chances to be found by recruiters and the employers you want to work for? What job seeker doesn't?
Most recruiters and hiring authorities source talent by searching relevant keywords on LinkedIn, Google, and other search engines, and then assessing the people those searches reveal by what they find about them online.
If you're in a job search and have no "online footprint" – that is, a good number of positive, solid search results when your name is Googled – you may be invisible to the very people you need to be positioned in front of.
The better your online reputation, the better you position yourself online, and the stronger your presence online, the more appealing you'll be to these people.
Take a look at your own online footprint right now. Type your name into a Google search, and see what you find.
Do you "own" the first several search results?
Or does it take several pages of results before you get to anything related to you?
What information will people find about you when they click on those search results?
Is it what you need them to know about you and your potential value to the companies or organizations you want to work for?
[Note: If you are logged into your Gmail, Google, or Google+ account, Google usually "personalizes" your search results specifically for you, so log out first to see what the rest of the world sees.]
5 Components of a Strong Online Brand
Here are the 5 components necessary to build a strong online brand for your job search:
1. Relevance
You should know, before starting your job search, which companies or which kind of companies you're targeting, and what information about you is relevant to them and will resonate with them.
Without a clear target, how can you possibly differentiate your personal brand, ROI value and best-fit qualities, and create career marketing communications (online and offline) that will hit home, attract them and clearly distinguish you as a good hiring choice?
Keep your brand messaging relevant to your target, detailing how you can help them solve their current problems, and position yourself on sites that are relevant to and frequented by them.
2. Quality
Be careful what you post on social networks, or anywhere online. Continuously monitor your online presence. Get used to self-Googling regularly (about once a week) to see what exists on the first several pages of search results.
If someone has posted something nasty about you, see about getting it taken down. Adjust what people will find, whenever possible.
Are you finding any "digital dirt" that may disqualify you? Do you have the same name as others who have an online footprint? If so, you may easily be confused with them. That's bad news for you, if any of them have a sordid reputation. You'll have to work on building more positive search results to outdistance those of the bad guys.
3. Diversity
You need a good mix of static profiles/web pages and vibrant real-time content. A few online profiles that all contain the same content won't cut it – change up the information in each one.
Express your opinions, showcase your expertise and add value by blogging on your own site, commenting on other sites and/or guest blogging on other sites.
Get busy on social networks like Twitter, Google+, Facebook, etc.
Contribute to online forums that are open to the public, LinkedIn Group discussions, LinkedIn Pulse posts, and your updates.
Publish white papers on relevant sites.
Put up a profile and post book reviews on Amazon and other online booksellers.
4. Volume
Keep working on building more and more search results for your name and increase your number of diverse and accurate results on the first few pages.
To build up your volume of search results, focus on sites with strong "Google juice" (meaning, sites that Google and other search engines deem authorities because they're content-rich, have been existence for a long time, and have a strong following, among other things), such as – LinkedIn, Twitter, Facebook, Medium, Quora, and popular and relevant sites.
Any activity on strong sites will likely result in those web pages (with your name on them) landing towards the top of your list of search results.
5. Consistency
You should already have done the back-end work of defining your personal brand, built around what will resonate with your target companies. (See my 10-Step Personal Branding Worksheet).
Express that same personal brand message, across all communications channels and social media you decide to use. I don't mean that you should use the same information over and over. As I mentioned above, mix it up.
Put yourself in the place of people assessing you through your online identity and deciding whether to hire you or do business with you. If your brand message and focus varies from one real-life setting to the next or from one social network to the next or from one website to the next, your target audience won't clearly see your promise of value to them. You'll confuse them.
Use the same name or handle across all channels online, so that you're easy to find and distinguish from others.
Bottom Line
Building your brand online takes planning and effort. It will take time for your hard work to gain traction and give you the kind of online presence that will appeal to your target companies. Get started now, and work on outdistancing your competition!
---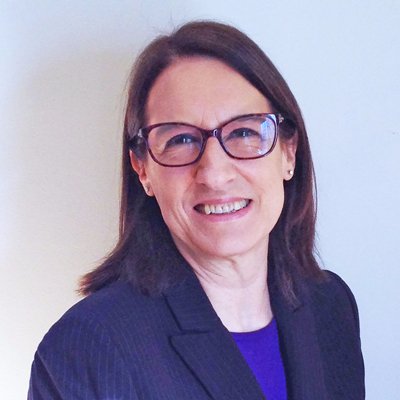 About the author…
Meg Guiseppi, Job-Hunt's Personal Branding Expert and 20+ year careers industry veteran, has earned 10 certifications, including Reach Certified Personal Branding Strategist, Reach Social Branding Analyst – LinkedIn Profile Strategist, and Certified Executive Resume Master. Meg is the author of "23 Ways You Sabotage Your Executive Job Search and How Your Brand Will Help You Land." Connect with Meg at ExecutiveCareerBrand.com for c-suite personal branding and executive job search help and on Twitter (@MegGuiseppi). And, you may also download Meg's free ebook – Job-Hunt Guide to Smart Personal Branding with LinkedIn.
More about this author…