Powering your LinkedIn Summary section with personal branding helps you differentiate the value you offer over your competitors.
An effective LinkedIn Summary helps recruiters and hiring decision makers at the companies you're targeting determine what makes you a good fit hiring choice for them.
Your LinkedIn Summary Offers Substantial Visibility (and Opportunity)
The content in your LinkedIn Summary needs to capture attention and compel recruiters and hiring decision makers to consider you as a viable candidate, and want to reach out to you and learn more about you. It should make them want to read your entire profile.
Once you've worked on personal branding and created your targeted, branded resume that includes a strong initial summary with specific relevant contributions, you'll have a good foundation from which to create your LinkedIn summary section.
Remember that a branded LinkedIn profile does not replace your resume. It serves several purposes in conjunction with your resume, including:
Your LinkedIn Profile becomes a means of passive job search, to help you get found by recruiters and hiring decision makers through the relevant keywords you've strategically placed in the various sections of your profile.
Your LinkedIn Profile provides "social proof" to publicly back up the claims you've made in your resume. Those assessing you through your LinkedIn profile feel that you're less likely to exaggerate in a public forum such as LinkedIn than you might in your resume document, which is only viewed by the select people you decide to send it to.
Your LinkedIn Profile presents a somewhat more general career marketing communication than your resume, so it can position you for more options. Resumes need to be customized to position you as the problem-solver for each employer's specific needs.
Make Your LinkedIn Summary More Persuasive and Compelling
Tips for creating a powerful LinkedIn Summary:
Write Your Summary in First-Person
As with your resume, the LinkedIn summary section is written in first-person voice. Typically resumes don't include the word "I." Instead, first-person is implied through the verbs.
But it's a good idea to speak from the first person in your LinkedIn summary, to personalize the content and better engage readers.
Focus on Your Best Keywords
Make sure you include the relevant keywords you found when you did company and industry research to develop content for your branded resume. Weave these keywords into your value and metrics driven statements. The more relevant keywords you include, the more potential traffic you'll draw to your profile.
[See Job-Hunt's Guide to the Best Keywords for Your Job Search.]
Add a Strong Brand Statement
Include a stand-alone personal brand statement to make the content come alive, generate chemistry, and give a feel for your personality. Here's an example of one for a Senior Project/Program Management Consultant:
Known as a decisive, intuitive leader with "get it done" smarts, I turn chaos into harmony by leveraging technology and data to improve functionality. You can presume a short ramp up time from me, clear and concise status updates, and execution beyond your expectations . . . even under less than ideal circumstances.
Don't Waste Space or Opportunity
You're allowed 2,000 characters in this section. Use as many as possible.
Start with a Word Document
Create the content in a Word document, or run it through a Word document before posting it to your profile, so you can use Word's Spell Check and character-count features.
Be Readable
Keep the content in short paragraphs (no more than 3-4 lines) to make it easier to read. Tightly-packed content can be dizzying to readers and can keep them from absorbing all of it. Keep in mind that people may be viewing your LinkedIn profile on very small, hand-held screens.
Be Bold
One strategy is to start the Summary with a call to action, such as this example for the same Senior Project/Program Management Consultant as above:
Are you looking for a Six Sigma Black Belt business transformation expert who brings greater value to high-growth organizations through broad-based expertise in Process Design, Financial Analysis, IT/Data Systems, and Risk Exposure?
Be Scannable
Use short bullet points to distinguish – and draw attention to – specific contributions with metrics, such as:
Increased efficiencies 425% managing delinquent loan tracking system with Agile methodology.
Be Very Careful
Don't rely entirely on Word's Spell Check. Proofread the content very carefully before posting it.
Poor grammar and misspellings can quickly sabotage your chances.
Bottom Line
Although having a branded resume to work from gives you a good head start, you'll need to spend some time re-tooling it for your LinkedIn Summary. They both service different purposes in your job search.
---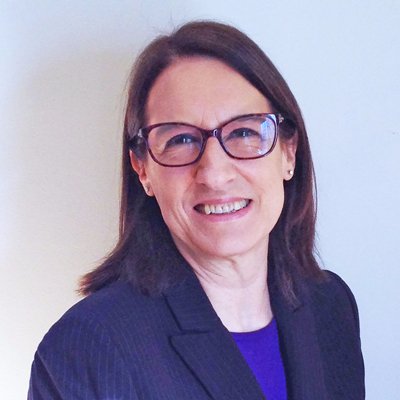 About the author…
Meg Guiseppi, Job-Hunt's Personal Branding Expert and 20+ year careers industry veteran, has earned 10 certifications, including Reach Certified Personal Branding Strategist, Reach Social Branding Analyst – LinkedIn Profile Strategist, and Certified Executive Resume Master. Meg is the author of "23 Ways You Sabotage Your Executive Job Search and How Your Brand Will Help You Land." Connect with Meg at ExecutiveCareerBrand.com for c-suite personal branding and executive job search help and on Twitter (@MegGuiseppi). And, you may also download Meg's free ebook – Job-Hunt Guide to Smart Personal Branding with LinkedIn.
More about this author…