Successfully starting your new career, post-DoD, takes solid research and self-analysis to determine what interests you and will be your best civilian career.
Yes, you can skip this step. Many do, just jumping directly into the civilian job market after discharge.
But, as you have learned, methodically analyzing your options and making a plan is much smarter (and, probably, much better paying).
Do this research and analysis before you transition, if possible, to save you time and effort in your civilian job search. If you have already transitioned, do this analysis now.
You have many options. Perhaps too many: Military to Federal, Start a Business, etc. And, you have had excellent training and experience that are highly valued (and rare) in the civilian world.
[MORE: The Value of Your Military Experience.]
Many military in transition are not at all sure what career options are available or how to choose one. If this describes you, here are some simple tips to start figuring out your new direction.
Step 1. Training You Have Had
Have all your military training evaluated for college credits. Whether you want to go to school now or not, this will give you some ideas for career choices which you may not have considered.
As you review the results, look for ideas – do you have some IT or manufacturing related training?
Perhaps you see something you never considered, but which looks interesting to you.
List the ideas and leads you get in this review.
Step 2. Jobs and Additional Duties
Look at the jobs and additional duties you have had and think about what skills or aspects of each you really enjoyed. Does it turn out that you were good at training and coaching other people? Did you love the hands-on aspect of your work? Or not being at a desk much? What can you learn from whatever were your most favorite aspects of your military experience?
Next, take a look at MyNextMove to see what job areas look interesting. Then, check out Crosswalk for more ideas.
Step 3. Find Jobs that Fit
Put together a list of all the ideas you came up with in the two steps above. Now, let's see what work goes with these. An easy way is to start with a big job aggregator like Indeed.com.
Put in one or two skills you identified above. It may also be smart to combine two or three related ideas, and search on those as well. Ignore the location, and just let it search for jobs.Go through the first 60-75 which seem of interest and pick out the top 15-20 which look most interesting to you.
Print each out, bookmark them, or copy them into your documents file.
Read each carefully, and copy each into one of the word cloud applications like TagCrowd or Wordle. That will show you all the major aspects of the job and the requirements quickly. Does this still interest you?
Then look at the requirements and see what you match fully, what you might be close to, and what else you would need.
Do this for each idea or area of ideas you came up with in steps one and two.
[MORE: Career Self-Analysis provides an excellent method of documenting and analyzing your work experience and what you liked best.]
Step 4. Evaluate Your Match with Job Requirements
Now look at all the jobs which most interest you. Create a matrix which shows:
The jobs by title.
How you match the requirements.
What you need to add to meet all the requirements, such as certifications, education, training, or experience.
Step 5. Check the Job Market — Pay, Location, and Availability
For each job title, do some research to learn a bit more. Include an online search (like Google) for information on each job.
This may also bring up information about trade or professional associations, employers with these jobs, and pay.
Check the job out in the area you prefer to live – are there such jobs? A lot or a few? Look at the Occupational Outlook Handbook online (see link in Step 7) for more complete information about the job, the field, and how its future looks.
[MORE: Show Me the Money — Civilian Salaries.]
Step 6. Pick Your Winners
After this research, narrow your choices down to two or three that seem most interesting to you. Check these against your matrix, created in step 4.
What, if anything, do you need to do to meet all the requirements? How will you achieve that?
Look for training programs that are offered in your potential field. Start by putting "troops to (the job you have chosen or the career field)" into a search engine. There are a wide range of such programs – Troops to Teachers, …Nuclear Jobs, …IT and on and on. Many of these are free, and some can even be done online.
If you need additional education or technical training, research the schools which specialize in your desired career area. While there are reputable online schools, many veterans find the benefits of attending school in person adds a lot to their education and success.
Be sure the schools you are interested in have good veterans programs too. These help with your transition and provide added support. Use your GI Bill as needed. Saving these benefits for your spouse or children is not smart if it means you earn less or have jobs which do not meet your goals.
Step 7. Leverage Your Network to Success
Use your network to help you learn more about your options. Join groups on LinkedIn which are for each possible type of work and learn all you can from each. Ask questions in such groups. Do the same on veterans mentoring groups. Ask your personal network for leads to people in the fields which interest you and follow-up. When you find people doing the same job or more senior versions of it, ask for an informational interview to learn more. Search for employers who run veterans hiring programs, too, using Google.
Bottom Line
These steps can lead you to a successful, fulfilling work choice, saving you from changing jobs several times in a few years or bouncing among lower-level jobs that frustrate you. I see both those patterns often in vets who did not invest the time and effort into understanding themselves and choosing the right career.
More on Choosing Your Civilian Career
---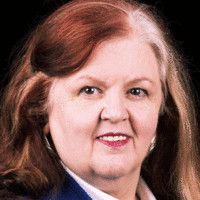 About the author…
Patra Frame has extensive experience in human capital management and career issues in large and small corporations. She is an Air Force vet and charter member of The Women In Military Service for America Memorial. Patra speaks and writes regularly on job search and career issues through her company Strategies for Human Resources (SHRInsight) and PatraFrame.com where she blogs advice for veterans and other job seekers. Watch Patra's ClearedJobs.net job search tips videos on YouTube, and follow her on Twitter @2Patra.
More about this author…