We all know people who are sorry that they accepted a job offer or who earn a degree or certification they found to be useless or inappropriate for them.
Making a career or job mistake is, unfortunately, not unusual. Most of us make at least one major mistake in our careers, but they can be avoided!
These situations cause stress and often impact our ability to earn a reasonable income. Then, a career or job change is required much more quickly than usual, which makes the job search process more complex and stressful.
The painful too-soon job search or the wasted time and money invested in training that is not useful — and the other related awkward situations — may be avoided through wise use of informational interviews.
Done well, informational interviews — collecting good information from a variety of sources before you make an important change of career direction or move to a new job — help avoid many mistakes, and are a very good idea.
Without collecting information, successfully changing careers or finding a great new job can often be more a matter of luck than a well-reasoned move to a better future:
Media visibility for an employer or a great website can make the employer seem like the ideal place for you to work, when they are not
Schools can trumpet how excellent their courses are without noticing that new grads are unemployed or not employed in the field they trained for.
Job postings can be misleading, on purpose or not.
Recruiters can be very enthusiastic about a job that they wouldn't want a family member to have.
So, taking the time and making the effort to do some "due dilligence" before taking the next step in your career, whether that's a new job, a new career, or a new employer, is smart self-defense.
1. Be better informed for your next career move.
Informational interviews help you make a more-informed decision before you take that leap into a new field or in a job with a new employer. You will learn the right questions to ask to get the information you need.
Collecting relevant information is key to your career success. Once you have made the move to the new field/employer, you will probably be stuck for as long as a year before you can gracefully move on.
If that new field or employer is a bad fit for you, your perfomance may not be great which will be refelected in your performance reviews and references, making that next job search more challenging.
Taking the time to be well informed will pay dividends in the future as you, potentially, avoid bad career decisions and/or bad employers.
(To use Google to avoid bad employers, read 50 Google Searches to Avoid Layoffs and Bad Employers.)
2. Improve and expand your network.
By asking people for advice, which is really what an informational interview does, you are paying that personal a compliment, and they know it. So, this may strengthen your relationship with that person.
Since you end most interviews by asking for the name and contact information of another person to talk with, you are also expanding your network, hopefully in a direction that will benefit your career.
(For more questions to ask, read Questions to Ask in Informational Interviews.)
3. Connect with opportunities.
A better (and larger) network will typically give you an inside track to opportunities inside that network. So, if one of your network connections learns of an opportunity inside their organization that might be a good one for you, you may be contacted by them.
You could become an "employee referral" candidate, giving you the best probability of being hired and, usually, rewarding the employee who refers you receives a bonus from the employer.
(For more about employee referrals read, Shortcut to a New Job: Tap an Insider and Target Employee Referrals, the #1 Hiring Source.)
4. Gain experience and confidence doing interviews.
Whether you are starting your first real job search or your first job search in many years, the more interviewing you do, the better you will become at doing it. The experience of interviewing, particularly going to a new location and meeting new people, will become less scary as you do more of it, and survive the process.
Start these interviews with people you know, or have at least met once or twice. Then, move on to people you don't know. This will enable you to handle the intimidate "public" aspects of the whole job interviewing process. You'll also learn how people recover from mistakes in the interview, as well as the most effective way to communicate, to present yourself and your experience in the best light.
5. Understand the interviewing process better.
As the person conducting the interview, rather than the person being interviewed, you will gain insight into what is happening on the interviewer's side of the process — juggling schedules, watching clocks, asking the right questions to dig out the information you need, etc. You'll learn their concerns.
You will also learn how important it is to be well-prepared for the interview so that you will ask the right questions to receive the answers you need. You will also probably learn more about understanding body language.
More: How to Get the Most Out of an Informational Interview
Bottom Line
Done well, informational interviews will help you steer your career in the right direction, chosing the best profession, employer, and job. They are excellent when you are considering a change in direction, but can also be helpful when you are considering a new employer or a new department in a current employer.
More About Informational Interviews:
---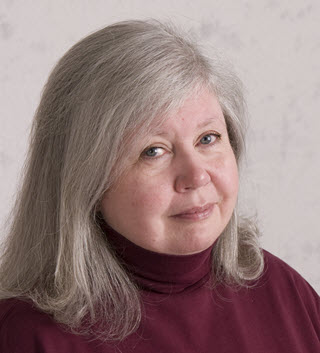 About the author…
Online job search expert Susan P. Joyce has been observing the online job search world and teaching online job search skills since 1995. A veteran of the United States Marine Corps and a recent Visiting Scholar at the MIT Sloan School of Management, Susan is a two-time layoff "graduate" who has worked in human resources at Harvard University and in a compensation consulting firm. Since 1998, Susan has been editor and publisher of Job-Hunt.org. Follow Susan on Twitter at @jobhuntorg and on Facebook, LinkedIn.
More about this author…