As a veteran, you have been granted preference in job search, as well as benefits for education, due to your service to America.
Veterans' Preference
Most veterans are given some type of preference in appointments in federal jobs, and the preference is extended to military spouses and widows of deceased veterans in certain circumstances.
The current Veterans' preferences comes from the Veterans Preference Act of 1944, as amended, and now codified in Title 5, United States Code, which states, "by law, veterans who are disabled or who served on active duty in the U.S. armed forces during certain specified time periods or in military campaigns are entitled to preference over others when hiring from competitive lists of eligible candidates, and also in retention during a reduction in force (RIF)."
OPM Website
Check out the Office of Personnel Management's (OPM) VetGuide. Veteran's preference does not require an agency to use any particular appointment; rather agencies can select candidates from a number of different special hiring authorities or through a variety of different sources including Veterans Readjustment Appointment (VRA) or special authority for 30 percent or more disabled veterans.
Leverage Your Preference
To leverage your veteran's preference points when applying for federal jobs, claim the preference points on your federal applications, in the appropriate online menu driven sections; or list it at the top section under your name and address on a hard copy federal resume.
VEOA
You may also apply under the Veterans' Employment Opportunities Act, i.e., "When an agency accepts applications from outside its own workforce, the Veterans' Employment Opportunities Act of 1998 allows preference eligible candidates or veterans to compete for these vacancies under merit promotion procedures." Eligibility includes veterans who have been separated under honorable conditions from the U.S. Armed Forces with three or more years of continuous active service. For more information, visit http://www.usajobs.opm.gov/ei52.asp.
VRA
Veterans' Recruitment Appointment: This appointment allows federal agencies to appoint eligible veterans to jobs without competition. These appointments can be converted to career or career-conditional positions after two years of satisfactory work. Veterans should apply directly to the agency where they wish to work. For information, visit http://www.usajobs.opm.gov/ei4.asp.
Bottom Line
The veteran's benefits are available; but you need to check with your personnel office to determine your veteran's preference points (5 or 10); obtain an SF-15 (if you are 10 point preference/with a disability), and then use the veteran's preference points when applying for federal jobs, and also for some state positions. In addition, there are many military-friendly employers who show favor to veterans.
The requirements of obtaining veteran's preference may be complex and embedded in the fine print, but ask questions of your personnel office, until you are certain of your benefits.
---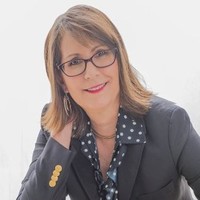 About the author…
Job-Hunt's Job Search Expert for Veterans, Diane Hudson is a military transition job-search strategist and career coach. She designs and composes military conversion resumes and helps position service members for employment in corporate or Federal America. Diane holds eight industry credentials including Certified Leadership & Talent Management Coach and Federal Job Search Trainer & Counselor and owns Career Marketing Techniques.
More about this author…