You have probably heard that if you are unemployed, getting a job becomes your job and you should be in full job-search mode 40 hours a week. It is true. Your new job is now working to land a paying job. There are numerous successful strategies.
The USAJOBS "Saved Searches" feature helps you identify jobs in your area of interest. After you set up the specific search criteria, the Saved Searches feature will automatically find and retrieve available jobs based on your specific search criteria. When it finds a position that matches your requirements, you can set it to notify you via email.
With the thousands of jobs posted on USAJOBS.gov, this feature is critical for helping you narrow your search results in a timely fashion.
USAJOBS Saved Search Setup
You must have a USAJOBS.gov account to create a Saved Search, so if you do not have one, visit USAJOBS.gov, and use the option to Create your account now. Then, follow the instructions below to set up your Saved Searches.
Starting Saved Search
To create your first USAJOBS Saved Search:
Click the Sign In link at the top of the USAJOBS home page, and log in to your account.
Click Search in the upper right corner of the screen.
Next, type in a keyword, such as "analyst" and/or a location where you'd like to work, such as "Vermont."
Click Search.
Then, click Save Current Search on the left side of the screen.
At this point, you have the option of narrowing your search by adding criteria for keywords, job title, salary or pay grade, occupational series or job category, location, agency, posting options, and additional search options such as type of work, work schedule and more.NOTE: Be careful what you choose in this last step. Few criteria will give you a wide, broad search of job postings (maybe too broad). Too many criteria may narrow your options to situations where you never see any relevant job postings. The key is balance.
Next, scroll down.
Saved Searches must be named to be saved. Be sure to give each of your Saved Searches a unique name that will help you remember what it is about, such as Program Analyst, Budget Analyst, Regional Search – DC area, 2210 Series, or whatever is appropriate for you.
Determine how often notifications of new opportunities posted on the USAJOBS site will be sent to you by choosing the option you want from the bottom of the page. Options are daily, weekly, or monthly. NOTE: Selecting the Daily delivery option gives you ample time to prepare your application. Less frequent notifications may cause you to miss that perfect job opportunity since job posting deadlines can be very short. Some postings are open only a few days.
Click Save Search to save your search. Selecting Save and Run will save the search and then immediately run the query, taking you to a window of search results when the search has been completed.
Create a variety of searches to match your skills, education, job title interests, and/or geographic region where you would like to work. USAJOBS will let you create up to 10.
Adding Saved Searches
Once you have created your first Saved Search, the process changes just a bit. To add a new Saved Search or modify an existing one, follow these steps:
Click your name at the top of your screen. Then, click Home.
Click Saved Searches on the right. This is the page where the Saved Searches are manage, once at least one has been established. You can add new searches, delete old searches, and edit existing searches from this page.
Expand an existing Saved Search by clicking the (+) next to the Saved Search.
Click Edit to modify the Saved Search.
Click Duplicate to create an additional saved search with different criteria.
Remember that new searches will need to be named and saved.
Customize Your Resume to the Opportunity
When you find a position that meets your criteria, be sure to submit a customized resume.
One size does not fit all! Generic resumes equal generic results.
Customizing your resume takes time, but it will definitely pay off if it is done right. Since the Saved Searches feature will reduce the time you spend job searching, redirect the time saved to preparing a solid, tailored resume for each position identified in your area of interest.
For More Information:
---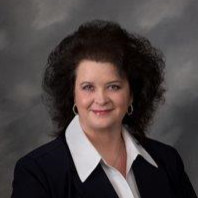 About the author…
Job-Hunt's Federal Job Search Expert, Camille Carboneau Roberts, established CC Career Services in 1989 to provide total career management services to help clients land jobs faster. Expert services include federal resumes, private sector resumes, military-to-federal resumes, and social media resumes and profiles. Contact Camille via email at [email protected], through LinkedIn, Twitter (@CamilleRoberts), or Facebook (CC Career Services).
More about this author…