As you might have noticed among your own friends and acquaintances, the number of people with work-from-home jobs has grown quite a lot in recent years.
Of course, we have seen a dramatic increase as a result of the Coronavirus pandemic as large employers like Google, Apple, Twitter, Facebook, American Express, Nationwide Insurance, and many others move work out of corporate offices, at least temporarily.
Analysis of the latest U.S. Census data by FlexJobs and Global Workplace Analytics finds that the number of people working from home, also called working remotely or telecommuting, increased 159% between 2005 and 2017.
Below find a list of the top fields that have seen an increase of more than 50% in remote jobs posted since March 1, 2020.
Even more interesting are the details about who, when, where, and what people are doing in the remote workspace.
In this overview, you will learn about who is working remotely, the most common types of remote jobs, and the top companies that hire remote workers. We will end by discussing how you can work from home, too.
Who Is Working From Home?
First, let's look at who is working remotely.
The 159% increase in remote workers since 2005 measures employees who work from home at least half-time, which is about 4.7 million people in the U.S., up from 3.9 million in 2015.
This does not even include the number of employees working remotely less than half-time, people with a remote side hustle, freelancers who work from home, or solo business owners. The truth is that the number of people who work remotely is much larger than 3.9 million.
Assumption: It's often thought that remote workers are mostly young people with digital nomad jobs working for start-up companies, and usually making less money than in an office job. But the truth is far from that.
Reality: The average remote worker is 46 years or older, has at least a bachelor's degree, and earns a higher median salary than an in-office worker, according to the 2017 State of Telecommuting in the U.S. report which is also based on U.S. Census data.
Remote work is more common among employees over 35 years of age and most common among baby boomers.
And as further proof of remote work's growth, the report found that in more than half of the top U.S. metro areas telecommuting exceeds public transportation as the commute option of choice. It has grown far faster than any other commute mode.
  The Most Common Work From Home Fields  
In some cases, the types of jobs that allow people to work from home are what you might expect, but there are some surprising fields offering remote work as well.
These top career fields for remote work have increased more than 50% since March 1, 2020:
And these are only seven out of 50+ career fields reporting remote job listings, so there are definitely many opportunities outside of these top fields.
  The Most Common Work From Home Job Titles  
What specific types of jobs can be done from home? There's a huge variety of jobs you can do remotely, but these are some of the most common job titles offering remote work options:
Here's a list of popular job searches.
These include both employee and freelance roles, and offer full-time jobs or part-time remote jobs and other flexible work options.
When looking for remote work, one important thing to keep in mind is that scams are unfortunately prevalent in the work-from-home job space. Job-Hunt's list of five major types of online job scams is a good place to learn more so you can steer clear and find legitimate opportunities.
  Employers Hiring People to Work From Home  
As you might expect by now, the types of companies that hire people to work remotely are just as varied as the jobs that can be done this way. FlexJobs compiles a continually updated list of top companies hiring for work-from-home jobs out of over 54,000 companies.
The list includes companies from 18 different industries headquartered in 10 different countries worldwide. These jobs may be "100% remote work," partial remote work," or "option for remote work."
Here are the top 20:
Other well-known organizations on the Top 100 list include Amazon, Hilton, SAP, ADP, U.S. Department of Commerce, Cisco, Salesforce, CVS Health, American Express, and Johnson & Johnson. Rounding out the top 100 are many other companies large and small.
Can You Work from Home?
If you're reading this article, you're probably wondering whether you could work from home (if you're not already working that way).
  Does Your Current Job Qualify?  
For anyone who wonders whether his or her current job can be done from home, evaluate your situation by answering these questions:
Does anyone else on my team, in my department, or even at the company work from home regularly?
Does my manager seem open to flexible work options like remote work?
Are there any company or HR policies related to remote or flexible work? Is there a formal request process or does it seem more casual?
What would this actually look like for me? How often would I like to work from home?
How would I work from home? What about creating a home office space, managing the people I live with, and communicating with my team? What do I already have that would make it successful, and what do I need?
Hopefully, you could do your current job from home. But, if you might need a change…
  How to Find a Work-From-Home Remote Job  
If you're looking for a new job that lets you work remotely, here's how to start your search:
Research the types of jobs you are qualified for and would enjoy to see if they often offer remote work options. Sites like FlexJobs.com and Remote.co are a good place to start your research for both jobs and companies that commonly let people work from home
Revise your resume to include any previous remote work experience you might have (occasionally or often, paid or unpaid, school or work). Also include your best skills for remote work (written and verbal communication, time and task management, working independently, being a good self-manager, and having a growth mindset).
Start talking to friends, family, and professional acquaintances about remote work. You'll be surprised how many people you know are already working this way. Ask them how they started working remotely and what tips or advice they have for your search.
If you are considering working from home, do some research, find out companies' policies, and develop a plan to land the right remote job for you. You can also explore other ways to earn money at home.
The Bottom Line
Remote work has made the transition from a nice perk to a standard way of working. Working from home is becoming increasingly popular with no signs that the popularity will decline in the near future. Considering the options available — working as a "remote" or "telecommuting" employee, as an independent contractor with clients, or as a business owner running a business –the growth in working from home is much more likely to grow as time passes.
Are you looking for a remote, work-from-home, or flexible job? Visit our partner site FlexJobs to find verified jobs in many different categories, including communications jobs, remote bookkeeping jobs, social media jobs, commission jobs, web jobs, designer jobs, physics jobs, agriculture jobs, HTML jobs, and more.
More About Work From Home Jobs:
---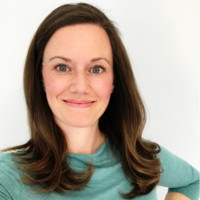 About the author…
Brie Weiler Reynolds is the Senior Career Specialist and Career Coach at FlexJobs.com. FlexJobs is the award-winning site for telecommuting and flexible jobs, listing thousands of pre-screened, legitimate, and professional-level work-from-home, flexible schedule, part-time, and freelance jobs. Brie and her colleagues provide career coaching and resume reviews through the FlexJobs Career Coaching program. Find Brie on LinkedIn and follow @briewreynolds on Twitter.
More about this author…