Have you ever thought of starting and running a business?
Vets do so at much higher rates than civilians.
And veterans start businesses that become successful at a very high rate, too.
Do you know vets are twice as likely to be successful entrepreneurs as civilians?
Whether your interest is in being a successful solopreneur or building any size company, your military background with its focus on achieving goals, disciplined actions, and persistence is a terrific basis for a successful business career.
You do not need a college education or a big bank account to start your own business, but you do need a basic business plan that turns your idea into reality. Many of the resources discussed here will help you with the process of taking your ideas and creating a business from them.
Syracuse University programs
I am just back from V-WISE – a terrific program from the Syracuse University Whitman School of Management's Institute for Veterans and Military Families. V-WISE (Veterans as Women Igniting the Spirit of Entrepreneurship) is for women vets who are interested in creating or growing a business of their own. Being around so many other entrepreneurial vets was very energizing and inspiring!
VWISE joins a number of other programs for all vets, disabled vets, care-givers, and spouses run by the Whitman School at Syracuse University.
Based on my extensive experience working with successful entrepreneurs, this was a top-quality program that offered critical tools and knowledge. Their Entrepreneurs Boot-camp for Veterans with Disabilities has been highly successful for several years and is now being offered at seven major universities across the US.
Like VWISE, EBV has both online coursework and an intense classroom program. They also run a program for National Guard and Reservists to help maintain and protect their businesses while they are deployed. Check the full range of programs out at vets.syr.edu.
But that is just one small part of a wide range of great services designed to help you create and grow a business.
More resources
The SBA –
Start with the Small Business Administration – SBA.gov. There you will find a wide range of programs, online training, and financing options.
Check out your state's small business agency, often found under Business Licensing or Commerce. Many of these also offer great training and resources. Veterans Business Outreach Centers – SBA.gov.
And in your city or county, you will find wonderful support at the Small Business Development Center (SBDC) from the SBA. SBDC's offer counseling, training programs, business plan development support, and business research services.
See the SBA's "Starting & Managing a Business" articles for very helpful advice on topicsthat range from thinking about what kind of business to start to structuring the business, hiring and managing employees, plus (of course) filing and paying taxes.
The VA –
The VA Office of Small and Disadvantaged Business Utilization offers business advice and support to vets as well. Their program at VetBiz also will assist you if you wish to provide services or products to the VA or other government programs with veterans set-asides.
More helpful resources –
Bottom Line
If you have an idea for a business, don't just assume you cannot do it. Learn about your options and what it takes to be a successful entrepreneur. Then you will be ready to discuss your business idea with family and friends and get the support you need to succeed.
---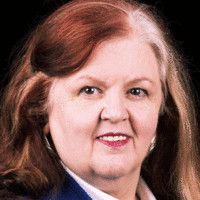 About the author…
Patra Frame has extensive experience in human capital management and career issues in large and small corporations. She is an Air Force vet and charter member of The Women In Military Service for America Memorial. Patra speaks and writes regularly on job search and career issues through her company Strategies for Human Resources (SHRInsight) and PatraFrame.com where she blogs advice for veterans and other job seekers. Watch Patra's ClearedJobs.net job search tips videos on YouTube, and follow her on Twitter @2Patra.
More about this author…