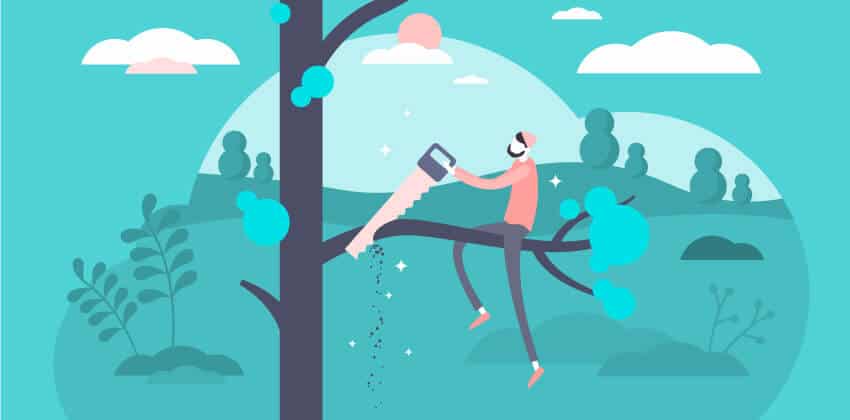 Every day I see bright, competent, experienced professionals who sabotage their job search.
Often the mistakes they make are with simple aspects of their job hunt. Whether transitioning from the military or a veteran looking for a new job, you can maximize your success by avoiding these common errors.
Fortunately, much of your military training and experience will make it easy for you to succeed.
Use Your Military Training
Plan your job search. Military life is full of planning and executing to plans. You know how, so apply that experience to your job search.
Your resume, cover letters, and all correspondence need to be well-written, error-free, and in standard formats.
Develop a good method of tracking the people and information you gain in your search so that you can use these resources effectively.
Common Errors
1. Multiple objectives, one resume.
Use one resume and list multiple job goals – and you will never get called. As an employer or recruiter, it is not my job to figure out what you want to do. But it is my job to weed out the unfocused!
Solution:
One resume tailored to each potential type of work. Remember each resume is an ADVERTISEMENT. Use yours to show your best self for the job.
2. Focus on your past.
Use a resume that shows every job and what you were responsible for, and most hiring managers will not make it past the first few entries.
Solution:
Employers want to know what you can do for them NOW. Demonstrate your value for the job you want. Your resume should show your relevant achievements and experiences in terms of your future work. Use their keywords too.
3. Ignore the Requirements.
You have seen a job ad and you are interested. You don't match all the requirements, so you just ignore them when you apply. And you never hear from the employer.
Solution:
Apply for jobs for which you are qualified. Skip the jobs where you do not match most requirements. Meet most (80-90%)? Then, apply with a tailored resume and a cover letter that includes a section with their stated requirements and your matching or closely-related achievements.
4. Blast your resume out.
You got a list of company officials or recruiters in your area, and you e-mailed your resume to everyone on the list. So now you look desperate; but you don't look like a great candidate.
Solution:
Target your resume to the types of organizations that have jobs you are qualified for and interested in. Contact each individually and tailor your cover letter.
5. Answer that ad immediately.
At last, an ad for what you want — and you zipped off the resume or hit the "apply" button immediately.
Solution:
Check out the organization to see if it matches your needs (and is real, not a scam). If you are still interested, put effort into showing why you are interested, why you are qualified, and what you can do for them.
6. Ignore your public reputation.
You have the skills or clearances and that's what matters, not what is online or what your peers or past bosses say.
Solution:
Recruiters regularly check applicants out online. Check yourself out first using a search engine. Many also ask their network. What does your online presence reflect? Is it really you? What do your peers or past bosses say about you? How have you asked for and then notified your references about each opportunity so that they do know what to say?
[Related: Defensive Googling and Online Reputation Management.]
7. Ignore your friends and networks
So you don't want to bother your friends or family for every job lead. Or you don't think you know anyone who might help.
Solution:
Think about your contacts. Ask for specific help. You will certainly learn something that helps in your job search. And, you may find a way in to your target company via the employee referral program.
[Related: Military Networking Letter.
8. Be defensive.
Why are there so many questions about those jerks who were your bosses? Or what you have been doing the past six months? Why do they ask about your future military obligations or why you left the service?
Solution:
Win the interviewer's confidence that you can succeed in their organization by sounding positive about the good things and being brief about the bad:
Be prepared for common questions, and test your answers.
Don't be negative about past bosses or jobs.
Be prepared for many employers to not know much about the military.
Bottom Line
A job search is not unlike a military campaign. It pays to collect intelligence, understand the "enemy," prepare thoroughly, and carefully execute your well-thought-out plan. Just jumping in with both feet isn't smart unless you have your landing zone identified and you are armed appropriately for this kind of "combat."
More: Reversing Veterans' Job Search Mistakes.
---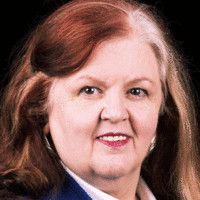 About the author…
Patra Frame has extensive experience in human capital management and career issues in large and small corporations. She is an Air Force vet and charter member of The Women In Military Service for America Memorial. Patra speaks and writes regularly on job search and career issues through her company Strategies for Human Resources (SHRInsight) and PatraFrame.com where she blogs advice for veterans and other job seekers. Watch Patra's ClearedJobs.net job search tips videos on YouTube, and follow her on Twitter @2Patra.
More about this author…