Making the transition from military to corporate employment can be a challenge.
Prior preparation and planning can avert some of the challenges, as usual.
The Top 5 Mistakes
1. Not preparing in advance.
Many veterans fail to prepare in advance of leaving the military. Consequently, when they are ready to seek their first non-military job in some 20 years, they are ill-prepared; without a resume, a plan, focus, updated interviewing wardrobe, and/or interviewing practice.
Waiting until you are "out" is a big mistake. The unemployed "clock" starts ticking as soon as your discharge is official, and the longer you are unemployed, the more that civilian employers will question your quality and work ethic.
Reverse:
Plan two years in advance of military retirement.

Make plans to relocate, obtain education or certification, identify companies to target, prepare an initial resume, and begin networking (take advantage of online networking so plentifully available, even from deployment locations).

At a minimum, begin your LinkedIn Profile so supports your job search NOW. [Related: LinkedIn for Job Search.]
Civilian employers will not be supportive of your efforts to leave (unless firing you counts), so take advantage of the support and resources available for you now.
[Related: Military Career Exit Strategy.]
2. Devaluing or undervaluing military experience.
"I just did my job. What value do I have to offer a non-military employer? How will I fare against the non-military competition?" I hear these comments and questions often from my military clients, who genuinely are unaware of the value they have to offer a non-military employer.
Reverse:
Make a long list of major career accomplishments and projects; use your performance evaluations and award justifications. Then number them in order of importance in terms of major accomplishment for you — and in terms of project scope.

In comparison with most of your civilian competitors, you have:

Substantial training in leadership.
Demonstrated leadership skills.
Substantial experience managing and supervising subordinates.
Understanding of the importance of flexibility and skills in meeting diverse, unexpected challenges.
Ability to lead through change and in stressful environments.
Specialized technical skills at a higher level than most civilians.

Don't forget to include those standard values you bring to a potential employer. In addition, you are well-disciplined and healthy.
[Related: The Value of Military Experience.]
3. Not investing in a quality résumé.
Veterans often tell me they know they need a resume, but they don't want to take the time to write it. Alternatively, they ask me why they need multiple types of resumes.
Reverse:
Investing in quality resume development, focusing on accomplishment-laden examples of career achievements, does not necessarily mean you have to invest money.

However, it does mean you need to, at the very least, invest the time it takes to learn how to write a highly competitive resume used in today's employment market. Then, learn to tweak the resume to meet the requirements for specific job announcements.

You may also need two basic versions of your resume – one for corporate and one for federal applications. Don't neglect to customize earch resume to the requirements of the job you are applying for.
[Related: Military to Federal, Guide to Effective Resumes and Cover Letters and Guide to Federal Job Search.]
4. Not networking.
I hear it all the time, "I have been in the military for 20 years, and everyone I know is military. I don't have anyone to network with."
Reverse:
Networking is about giving to others — reaching out. It is not about approaching everyone you know and asking for a job.

Networking is about offering to share leads and information; and asking others to share leads and information with you.

As a retiring veteran, you can easily send a note to everyone you know — military and nonmilitary (family, church, alumni, etc.), and tell them that you are proudly retiring after 20 years of service to America.

Indicate when you are available for new employment, and provide only a few reminders of your areas of expertise and credentials, i.e.,

"You may remember, I spent the last 20 years as a logistics specialist, managing supply chain operations, and most recently in the Pacific region. If you are aware of any leads or opportunities, would you be so kind as to pass them along to me."

You do not need to send a resume – if they want the resume, they will contact you for it.
Other networking opportunities include Linkedin.com. Join groups through LinkedIn and you will continue to network even while deployed. You might also want to join fee-based online associations such as Netshare.com or Execunet.com; your alumni association, military associations, and any online networking associations in the area where you will retire.
Some job fairs will allow you to submit your resume via email, or an online posting; so even if you are not able to attend in person, you can send a resume.
Always show appreciation to your networking contacts — send them a link to an article, and don't forget to send them all a short note of thanks for being willing to help you out, after you start your new job.
[Related: Military Networking Letter and What network? Finding Your Network.]
5. Giving up – seeing lack of response from employers as "rejection."
"I got another rejection letter today. I thought I was the perfect candidate for the position." Or "I thought I was the perfect candidate and my resume was great – and I never heard anything back at all. I was rejected again.
Reverse:
In my career as a career coach and former internal recruiter, I have never seen a "rejection" letter. I have read many letters that said, "Thank you for your resume. At this time, your qualifications do not match our requirements. We will retain your resume on file…"

This is not a rejection; rather, an opportunity. If your qualifications were not a good fit, then accepting such a position would set you up for failure. And employers want to set you up for success because then they succeed, too.

If you believe you genuinely were the perfect match, then call the company, and ask them what they were looking for in a candidate that you did not indicate on your resume.
In general, many companies do not send notification of receipt of a resume, as it is simply a matter of logistics. If a company receives hundreds of applications for one position, your resume may never be read by the hiring manager. It may be screened by a computer or HR specialist, which prevents your resume from arriving at the next level.
Bottom Line
To overcome these obstacles, follow up on applications, ask questions of HR and hiring mangers, and maintain persistence in your job search. You've overcome much tougher obstacles in the past, starting with boot camp.
---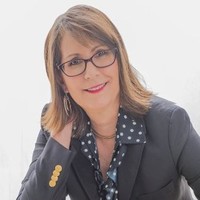 About the author…
Job-Hunt's Job Search Expert for Veterans, Diane Hudson is a military transition job-search strategist and career coach. She designs and composes military conversion resumes and helps position service members for employment in corporate or Federal America. Diane holds eight industry credentials including Certified Leadership & Talent Management Coach and Federal Job Search Trainer & Counselor and owns Career Marketing Techniques.
More about this author…