[This is Step 6 in Part 1 of Job-Hunt's Online Job Search Tutorial.]
Manage your personal communications so that employers can stay in touch with you, and, if you are employed, your job search won't put your job at risk. This is the contact information you will use on your resumes and online profiles.
If you are employed, you MUST keep your communications "channels" separate from your employer for your job security.
Keeping and using these personal channels is a good idea, even after you land your new job, so people, particularly recruiters, always have a way to reach you outside your job.
Perhaps someone will find your LinkedIn Profile and want to contact you, or, much less likely, they might dig out your resume in 18 months and want to contact you. If you are still monitoring the email address and the phone number, you can still be reached. Who knows, they may be ready to offer you your dream job.
Professional Communications Channels
Once established, use these personal communications channels on:
Your LinkedIn Profile (contact information).
Your resume.
Your other online professional visibility like a blog or other social network.
Your personal business / networking cards.
Everywhere else in your job search (resume submissions, etc.).
Chosen wisely, these can be permanent, regardless of where you work or live, or which cable company provides your Internet connection.
Use these personal communications channels in most of your networking activities, unless you are networking for your current job.
Having these personal channels will enable people to stay in touch with you for many years, certainly through a few job and/or address changes.
Consider these personal communications channels to be part of your "personal brand" and your "personal marketing" material because they really are that important to you.
Personal Email Account
The personal account will enable potential employers and other job search contacts to stay in touch with you easily and safely.
Particularly if you are employed, use a personal account that your employer can't easily read. Having your employer know you are job hunting may result in a very uncomfortable conversation or, even, job loss.
If you don't already have an email account, different from the one you use in your job or in your school, establish one NOW.
If you have graduated from a college or university, check to see if they offer permanent accounts to alumni. Mail to those accounts may be forwarded to whatever email account you are using or you can simply login to that account and use it for your all of your personal or non-work email.
In addition, free accounts are available through Google, and they provide you with a safe way for potential employers to contact you that you can use regardless of where you live or who you work for. And for you to contact them.
Use this email address for your job search and also for your LinkedIn and other online profiles. Using a work address, particularly for a LinkedIn Profile, can really complicate the process of updating your Profile when you no longer have access to the work email address.
You can establish a Web-based e-mail address at a site like Gmail.com (from Google). These accounts can be anonymous, if you set up your account that way (provide minimal contact information in your account registration when you set it up). This is for personal protection and also to help you keep your job, if you are still employed.
Personal Cell Phone or Google Voice
A personal cell phone enables potential employers and other job search contacts stay in touch with you easily and safely. If you don't already have a personal cell phone, different from the one your employer may provide, get one NOW. Very inexpensive ones can be purchased in your local Walgreens, WalMart, Best Buy, or other retail store, and you can purchase minutes as you need them.
Alternatively (and perhaps a better option), set up a free Google Voice account that allows you to forward calls to whatever number you choose. It can also email any voicemail messages left at the Google number.
Particularly if you are employed, a Google Voice or personal cell phone provides both security and employment protection. Should a recruiter or employer wish to contact you during the work day, you don't want them to call you at work using your employers telephone. If someone leaves a message, or even a voicemail, for you regarding your job search, you could lose your job. Employers can and do legally monitor their telephone, email, and voicemail systems.
Google Voice or a personal cell phone also protects your privacy, since they are not usually listed in white pages. Employers and recruiters will be able to call you on your personal cell phone without risk to your job, and you can put your personal cell phone number on your resume in place of a phone number which could be traced to your home.
---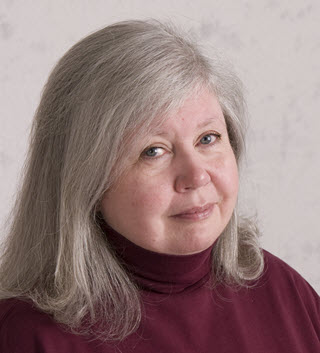 About the author…
Online job search expert Susan P. Joyce has been observing the online job search world and teaching online job search skills since 1995. A veteran of the United States Marine Corps and a recent Visiting Scholar at the MIT Sloan School of Management, Susan is a two-time layoff "graduate" who has worked in human resources at Harvard University and in a compensation consulting firm. Since 1998, Susan has been editor and publisher of Job-Hunt.org. Follow Susan on Twitter at @jobhuntorg and on Facebook, LinkedIn.
More about this author…