[This is Step 5 in Part 1 of Job-Hunt's Online Job Search Tutorial.]
Since, as we saw in Step 3 and Step 4, you will very likely be Googled by a potential employer, the best defense is a good offense, so take the time to manage your online reputation. We also saw that 70% have rejected job candidates based on things they have found in the search results.
This means that managing your online reputation is critical for a successful job search today.
Fixing Online Reputation Problems
What that potential employer finds when they Google your name may not be accurate or correct or not even about YOU.
However, a recruiter or employer in a hurry (which is most of them) won't take the time to double-check to see if that negative information really is by or about you.
They will just move on to the next candidate in the long line of eager job seekers hoping to be hired.
Reality bites:
The drunk driver, tax evader, scantily clad woman in the suggestive video, or other "bad" image or news might not be you, but — if you share the same name — your job search may still be impacted.
You may post something you shouldn't on Facebook, like a picture of you drinking too much with your friends, or something similar, and — if a recruiter finds it in a search of Facebook — you may be eliminated from the list of job candidates.
You will most likely never know that you lost an opportunity because very few employers will tell you why they moved on.
So, it is very important for you to have your version of you very visible to these recruiters and potential employers when they search on your name.
Repairing Self-Inflicted Reputation Wounds
What if you've done some crazy things, when you were young and uncaring or just being dumb or careless, that are visible in social media now?
See if you can get them taken down.
Ask your friends to remove those photos from their Facebook, MySpace, blog, or other web pages.
Push those entries down off the first pages of Google results. This is one of the places you will find online profiles (Step 5) most helpful.
Fixing Mistaken Online Identity
What if what is found is about someone else who has the same name you do?
This is a bit harder, but still manageable. You must put distance between you and the other person, and you need to make sure your version is seen by potential employers using a relatively unique version of your name – a "clean" version of your name.
Establish a Professional Name and Identity
Establishing solid professional visibility for yourself isn't hard. Simply pay attention to it, and be consistent.
1. Pick a "clean" version of your name.
You need to establish an obviously different identity using a "clean" version of your name (with your middle name or middle initial or nickname or something else to make your name different).
Google your name, all the variations, and choose the one you like the best that has the fewest unsavvy web pages and people associated with it – that's the "clean" professional version of your name. Use that name for your LinkedIn Profile, your job applications, and your resumes.
Think of the famous Star Wars actor "James Earl Jones" – in real life, his friends probably called him "Jim Jones" or "Jimmy Jones" – both very common names. But, as an actor, he needs to be unique and memorable, so he uses his full name. And he is both unique and memorable.
2. Use the James-Earl-Jones strategy to be unique and memorable.
Make that "clean" name your professional identity. Claim that name in LinkedIn and Twitter, and your other professional online visibility. Use that name in your email signature, on your business/networking cards, and where ever you want to make a professional impression.
Your LinkedIn Profile is your first line of defense (because you control what it shows the world), and it is free. Read Job-Hunt's Guide to LinkedIn for Job Search for help doing it.
Love to make nasty political comments in your local newspaper, don't use your clean name. Use a different identity (your nasty political identity).
Enjoy publishing something online that doesn't fit with your professional image (like children's stories or cookbook recipes when your professional image is very buttoned-down 100% business)? Use an identity different from your professional one (your domestic identity). And so on. Keep your "professional" identity separate from your "personal" identity.
4. Connect the dots between your professional identity and the resume you send to potential employers.
That new, clean name is your professional identity, so use it consistently – on your resume, in your email signature, on your blog, etc. The name on your resume is the name an employer will Google. And you want employers to find your LinkedIn Profile, so be sure to use the same name in all of these areas. You want the employer to find information online that supports your resume (and vice versa).
Right now, the best way to "control the message" about you is to have the correct information about you visible on the first page of search results and your LinkedIn and Google Profiles give you that control.
For more information, check out free guides from Job-Hunt:
---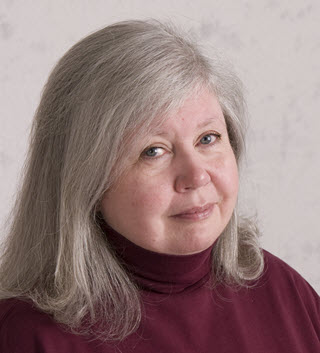 About the author…
Online job search expert Susan P. Joyce has been observing the online job search world and teaching online job search skills since 1995. A veteran of the United States Marine Corps and a recent Visiting Scholar at the MIT Sloan School of Management, Susan is a two-time layoff "graduate" who has worked in human resources at Harvard University and in a compensation consulting firm. Since 1998, Susan has been editor and publisher of Job-Hunt.org. Follow Susan on Twitter at @jobhuntorg and on Facebook, LinkedIn.
More about this author…