[This is Step 1 in Part 1 of Job-Hunt's Online Job Search Tutorial.]
In the past (up to ~2008), we could usually muddle through a job search on our own. It wasn't easy or fun, but it was do-able.
Not any more! Too many things have changed and too much competition exists now for "muddling through" to be good enough in today's job market.
Good quality, low-cost or free help is available, as you'll learn below. Use it! Getting help with understanding the new rules of today's job search is the key to your success and the shortest job search for you.
Step 1. Find Help and Support for Your Job Search
Fortunately, most of us don't need to do a job search often enough to be really good at it. Unfortunately, when you need to do it, you must do it well.
If it has been a few years since your last job search, the skills and knowledge you have are rusty. Technology has been rapidly changing and that has substantially changed how employers recruit. There is much to learn, for most of us. The good news is that the skills we pick up in today's job search will also probably help us do our jobs better, too.
Many old ways of finding a job simply don't work now. Time to get some coaching and some support.
Recruiting and Employer Practices Have Changed
In the last few years as both social media and search engines have become more powerful and widely used, employers now leverage both social media and search engines — something job seekers need to learn to leverage, too.
[Read Job-Hunt's free Guide to Online Reputation Management and Guide to LinkedIn for Job Search to understand the impact and how to adjust.]
In addition, because the average job posting receives 250 applications (MANY more than in the pre-technology past), employers collect and store those applications in an Applicant Tracking Systems ("ATS"). An ATS is a large database that is searched for qualified applicants using keywords.
[Read Job-Hunt's free Guide to Personal SEO to learn how to become positively visible in both social networks and applicant tracking systems.]
As a result of those major changes, getting help in understanding how the recruiting and job search processes work now is very important to your success. In addition, the knowledge that you're not alone in your job search frustrations and the problems you face is also both helpful and reassuring.
Benefits of a Job Club or Job Search Support Group
More "heads"are definitely better than one — the old cliché is absolutely true, so avoid doing your job search alone.
A solitary jobsearch can be demoralizing — You think you're the only one getting ignored or being unsuccessful. You're definitely NOT the only one, but you don't know that if you are doing your job search in isolation. And, when you are alone, you don't know how to overcome it.
A solitary job search can be an uninformed job search — MUCH has changed, as described above, and another set of eyes looking at the resume or helping you practice your interview answers can lead to major improvements and success.
A solitary job search can also be more limited — You will have access only to what you find by yourself, and even if you do know thousands of people personally, it will be difficult to reach them all effectively. That's why networking works so well.
Groups have benefits, even for introverts — You will be helping others, which is a morale boost, and you'll be able to leverage the experience, expertise, and network of friends and colleagues in a job search support group. So, you will all be more successful.
Many sources of help exist, and more are developing.
If you are lucky (?) enough to be part of a mass layoff, you could have some help from outplacement counselors. Don't ignore help from that service if you have access to it even if it only lasts a few days or weeks.
Where to Find Job Clubs or Job Search Support Groups
If you weren't part of a mass layoff, or if your outplacement services have expired, you still have many options for finding help:
Check with your school or college's career center or placement office, even if you graduated many years or decades ago, or didn't graduate at all. Many will help you regardless of your graduation status or years since you attended classes. It won't hurt to ask, and it might help you a great deal to get current professional advice.
Check with members of your church (or temple or where ever you practiceyour religion) or a church or temple near you to see if they offer support for job seekers. Often the religious element of the support is very small or non-existent, and your religion (or lack) doesn't matter if you need help.
Former co-workers can be a wonderful source of support and important connections. With the advent of LinkedIn Groups, employer "alumni" groups have become more popular and also easier to find, too.
Check the American Job Centers/Career OneStops in the U.S. to find free local assistance near you (by city and state).
Check MeetUp.com to see if any groups focused on job search or your industry or profession meet near you.
Or start your own group for face-to-face meetings, often the best support. Barbara Sher's wonderful Wishcraft book is available for free in PDF format from Wishcraft.com and has excellent support for setting up "success teams" — self-help groups. See the state of New York's Department of Labor free "Guide to Starting Your Job Club" as well as this free transition group guide from Encore.org
Job clubs or job search support groups, regardless of what you call them, can be the difference between a short and a long job search.
---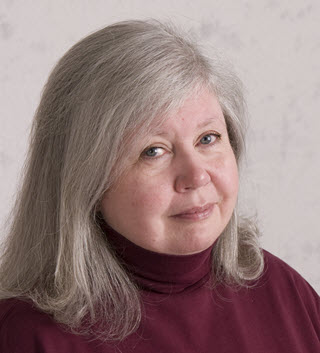 About the author…
Online job search expert Susan P. Joyce has been observing the online job search world and teaching online job search skills since 1995. A veteran of the United States Marine Corps and a recent Visiting Scholar at the MIT Sloan School of Management, Susan is a two-time layoff "graduate" who has worked in human resources at Harvard University and in a compensation consulting firm. Since 1998, Susan has been editor and publisher of Job-Hunt.org. Follow Susan on Twitter at @jobhuntorg and on Facebook, LinkedIn.
More about this author…