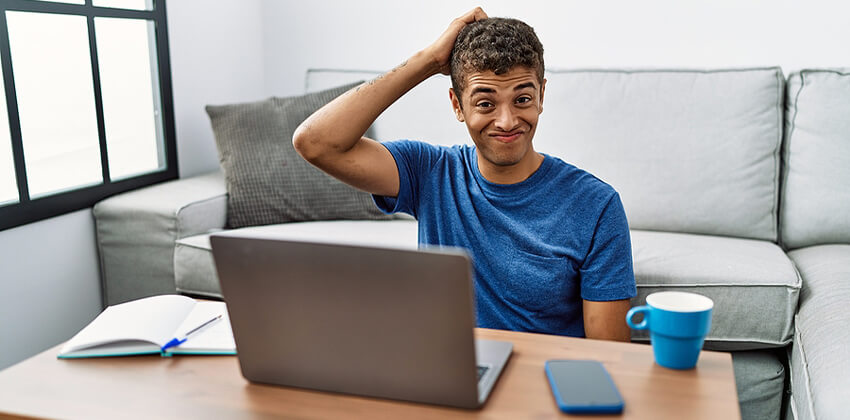 [This is Step 4 in Part 1 of Job-Hunt's Online Job Search Tutorial.]
Discovering what employers see about you (or about someone else with your name) online is critical to your success.
Determine Your Online Reputation
80% of employers Google job seekers *before* inviting them in for an interview.
That 80% number is from a 2010 study published by Microsoft. And, based on conversations I have had with employers and recruiters since then, I expect, now, that number to be very close to 100%. My bet is that this number has gone up, not down since 2010.
How Online Reputation Impacts Your Job Search
You may have led a quiet, blameless, off-line life, but your job search could be hurt by:
Lack of positive personal visibility on a site like LinkedIn – this instantly makes you look out-of-date.
Bad personal visibility – nasty comments or racy photos posted on Facebook or other online venues Google tracks.
Someone else's nasty actions or bad reputation – IF that someone else uses the same name online that you also use online. You MUST know what is online attached to your name so you can address the issue (step 6).
According to the Microsoft study, job seekers greatly underestimate the impact of their online reputations. And they won't know how this is hurting them – they just won't get any response from recruiters and employers too busy to follow up and clarify any confusion.
The graph, below, shows the percentage of US recruiters who have rejected job applicants based on what they have found online associated with the applicant's name (70%) vs. the percentage of U.S. consumers who worry about that (7%).
Recruiters who Have Rejected Applicants (70%!) vs.
People who Worry about Their Online Reputation (7%)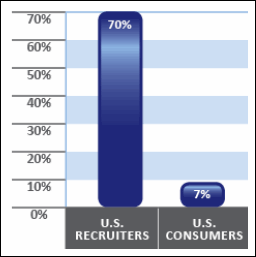 The chart below shows the places that recruiters check before they contact the applicant for an interview or for a job offer. Notice, (chart below) that only 2% check none of these sources. Consider that they may be checking sources which aren't listed as well as not doing any checking online.
Percent of recruiters and HR professionals who use these types of sites when researching applicants
Search engines
78%
Social networking sites
63%
Photo and video sharing sites
59%
Professional and business networking sites
57%
Personal Web sites
48%
Blogs
46%
News sharing sites (e.g. Twitter)
41%
Online forums and communities
34%
Virtual world sites
32%
Web sites that aggregate personal information
32%
Online gaming sites
27%
Professional background checking services
27%
Classifieds and auction sites
25%
None of these
2%
How do you determine what is out there about you or someone with the same name?
You begin "Defensive Googling", and you don't stop!

Defensive Googling is a simple 5 step process, using free Google tools. The hardest part is setting it up (and, if you have ever used Google, set up is EASY!). Then, it runs on auto-pilot for you, after you set it up. Best of all, it costs you nothing but the time it takes for the set up.
If you discover a problem with your online reputation, you do have options, and the situation can be managed, even if the person involved is someone else who has the same name.
---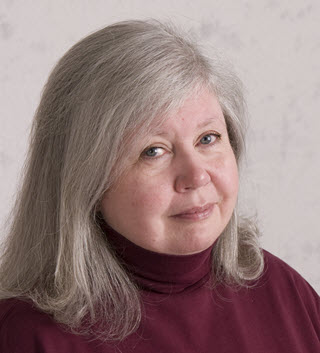 About the author…
Online job search expert Susan P. Joyce has been observing the online job search world and teaching online job search skills since 1995. A veteran of the United States Marine Corps and a recent Visiting Scholar at the MIT Sloan School of Management, Susan is a two-time layoff "graduate" who has worked in human resources at Harvard University and in a compensation consulting firm. Since 1998, Susan has been editor and publisher of Job-Hunt.org. Follow Susan on Twitter at @jobhuntorg and on Facebook, LinkedIn.
More about this author…