The good news is that there is plenty of very good (free!) information and assistance available to help you find your next job. The bad news is that it will take time to sift through all of it to find what works for you. But, you can, and you will! Let's get started (below)!
First, bookmark this page (or save it as a Favorite) so that you can easily return, and continue reading. The links below will take you to tutorials, articles, and many other websites, so you may find yourself "lost" when you try to come back. (If you are specifically looking for online jobs, check out our sister site, FlexJobs, which offers over 25,000 online and flexible schedule jobs).
Three Stages of a Job Search:
Part 1 – Preparation – the 8-steps that lay the foundation for an efficient and successful job search.  Skipping this foundation step can make your job search substantially lengthen the time it takes you to find a job.
Part 2 – Implementation – a 5-step process to find your next job.
Part 3 – Suspension/Maintenance – after you land your new job, you can suspend your search efforts, but don't shut down completely. Stay active on LinkedIn, and keep your network alive to help your succeed in your job. It will be much easier to re-start the next time if your Profile is up-to-date, you are active on LinkedIn, and your network is still "warm."
Next, Get Comfortable with Your Computer and Being Online.
You won't spend all your time in front of your computer (and you really shouldn't!), but you need to feel comfortable. It may also increase your job market"value" and market competitiveness.
Need help or practice? Try these:
The Ohio State University Library's net TUTOR provides excellent information if you are just getting started, use the Internet only for email or music, or are just a little rusty. It covers everything from how search engines work to using email, social networks and e-books plus how to search and how to evaluate Websites. Great starting point!
Doing e-mail properly is more important to you now than ever before because it's frequently how you will introduce yourself to a potential employer. Read Job-Hunt's "Effective E-mail" and "Avoiding Spam Filters" articles for tips on making e-mail work for your job search.
To help you with other business research issues, in addition to company research, see Job-Hunt's Guide to Company Research, written by genuine experts in online research.
Note: Be sure to purchase and install anti-virus and anti-malware software for your computer, and be sure to keep it up to date. Most antivirus software comes with an update subscription that needs to be renewed annually, well worth the price!
An e-mailed resume with a computer virus attached won't be read and won't make a good impression, so keep your computer virus-free and malware-free.
You will survive this process, and you will succeed at finding a great new job! If you're lucky, you will also learn a lot about yourself and make a bunch of new friends in the process. Now, go for it!!
Good luck with your job search!
---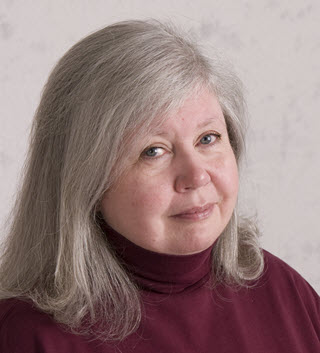 About the author…
Online job search expert Susan P. Joyce has been observing the online job search world and teaching online job search skills since 1995. A veteran of the United States Marine Corps and a recent Visiting Scholar at the MIT Sloan School of Management, Susan is a two-time layoff "graduate" who has worked in human resources at Harvard University and in a compensation consulting firm. Since 1998, Susan has been editor and publisher of Job-Hunt.org. Follow Susan on Twitter at @jobhuntorg and on Facebook, LinkedIn.
More about this author…