Interviewing for a new role causes a barrel of emotions for many people. From making the right impression to sharing the right answers to selecting the right company — interviewing can be very stressful.
As if interviewing isn't stressful enough, the more stressful part of the job search often comes next — negotiating the offer.
After the thrill and excitement at receiving the offer wears off, anxiety brews.
Many job seekers feel the same about negotiating an offer as they do about buying a car from a dealer — nervous, anxious and concerned. Negotiating compensation conjures images of an "us" (a.k.a. the job seeker) vs. "them" (a.k.a. the company) mentality.
Unfortunately, a competitive mindset usually proves counterproductive to the entire process. In fact, an ultra-competitive mindset can result in a job offer being rescinded.
Key Truths About Successful Job Offer Negotiation
Don't waste your time:
Negotiation Truth #1:
Negotiating compensation offers is NOT like buying a car. This is not a one-time transaction, and you have more power than you recognize.
Negotiation Truth #2:
Negotiating the best job offer means not negotiating at all. In fact, getting a great offer means developing a partnership with your future employer and viewing the discussion as Step 1 in your ongoing relationship.
Negotiation Truth #3:
Once you change your perspective — how you think about negotiating — the process becomes much less stressful and you WILL feel better about the outcome.
Remember, in a new job, you have much more than just the salary to negotiate. This gives you many options for discussion and lays the groundwork for a long-term relationship.
5 Steps to Successful Compensation Negotiation
This may be the beginning of a long relationship which should be mutually beneficial.
1. First – Communicate your compensation requirements up front.  
When you work hard to evade questions regarding your salary expectations or to get the company to "go first," you are setting the stage for a more confrontational discussion.
Instead, be confident in your compensation needs and requirements.
When asked about your salary requirements, answer truthfully without fully committing to a number.
Provide the compensation range (base salary PLUS bonus) you are expecting for the role, based on your research and the information that is currently available.
By providing a range that includes both salary and bonus, you aren't committing to a specific salary or limiting your earnings. Rather, you are setting the stage for your employment in this firm, how you will be viewed, and how you will be rewarded for your contributions.
So start off on the right foot. After providing a range, you should explain that you would be happy to have a more detailed discussion if the interview progresses — and you hope it does — when you receive an offer.
2. Second – change your perspective. Don't "negotiate." Discuss.  
This part is mental. As I mentioned, if you relieve the pressure, you will be more successful with your discussions.
Don't consider the person on the other side of the phone an adversary — view them as your partner.
You want them on your side. You want them to value you. You need them to help you be successful.
I recommend my clients always express their gratitude for the person's time and efforts. And, without a doubt, reiterate your interest in the role and the company.
Without question, you always want to be positive and polite.
More: What to Say When Negotiating Your Salary (Examples)
3. Determine what is important to you – what you must have or would like to have in your offer.  
People have different needs. Some people would rather focus on vacation time, training, or relocation assistance than base salary.
Some companies can't budge on base salary but can offer more in terms of bonuses and equity.
What you can request depends on the company, its stage of growth, and its business structure.
Not every company can provide the same level of salary, bonuses, benefits, or other types of rewards.
As much as possible, learn about the company's approach to compensation and benefits to better understand what you can expect and request. Use this information to prioritize your compensation needs.
Having a laundry list of potential items gives you and the company options for developing a mutually agreeable package.
4. Discuss the entire package – not just salary – once you receive it in writing.  
Depending on the company's industry and stage of growth, they can — and will — offer you more than salary. You may be eligible for annual or sign-on bonuses, equity like stock options and restricted stock, relocation packages and more.
Even though the company will start with base salary, ask to learn more about the entire package.
When the time comes to discuss compensation, thank them for the job offer (again!), and ask to review the offer in writing, including benefits.
While you should never accept before reviewing the entire offer, you should always be thankful and express your desire to ask questions once you have had a chance to review everything.
More: What Is Included in a Job Offer?
 5. Discuss the offer verbally – not over text or email.  
Finally, don't ever discuss compensation offers via email.
Emails can be misconstrued and, more importantly, are a missed opportunity.
Talking on the phone allows you to develop your relationships, reiterate your interest and keep the conversation moving positively. Verbal discussions always yield more information regarding what a company can – and cannot – do regarding compensation.
The Bottom Line on Negotiating a Job Offer
You will have many conversations regarding compensation with your employer throughout your employment. Set the stage up front for how you view the relationship — as a collaborative, respectful partnership. Be positive. View the first conversation as a discussion, one of many, where you will be able to increase your earnings potential and rewards as you progress in your career. Consider the entire package and be willing to ask for different things in order for you — and your employer — to both feel good about the final result.
More About Successful Salary Negotiation
---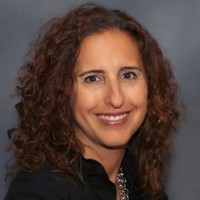 About the author…
Stacey Hawley is a salary and compensation consultant and career coach. She helps companies reward and recognize their people effectively and helps individuals like you earn more money. You can connect with her on LinkedIn, Twitter, or via her website.
More about this author…