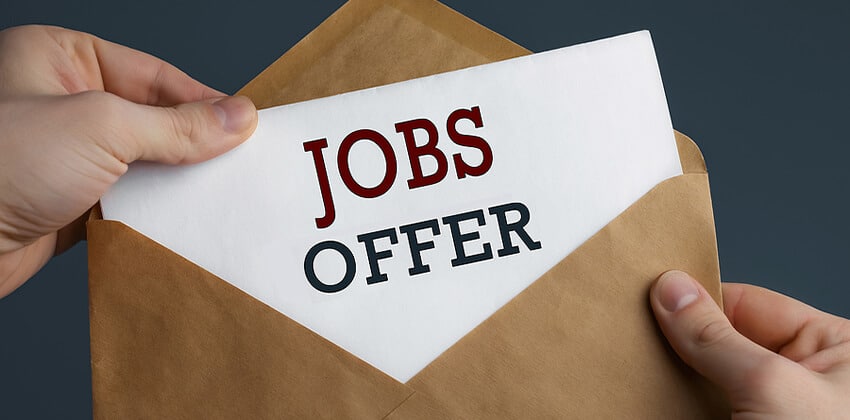 After receiving a job offer, most people gloss over the actual details.
Caution: Be sure that the offer is in writing, preferably on the employer's letterhead, or it is easy for an employer to deny/forget.
The excitement of having a job overshadows the time it takes to carefully review and consider an offer.
The job offer is often the first step in the negotiation process, and, likely, is not the final offer.
How to Evaluate a Job Offer
As they say, the devil is in the details. An offer – a GOOD offer – is more than just base salary.
What is agreed in the job interview process may not make it into the job offer letter (location, salary, job level, etc.) regardless of assurances and handshakes. Very carefully read the offer and note what was promised but not included.
How do you avoid this mistake that could mean leaving money on the table? Simple. Follow these key steps in analyzing the job offer:
1. Learn what you COULD be getting
This is probably the biggest mistake people make. They don't take the time to learn everything that's out there – all the rewards they could be getting.
"New hires" assume the company means something they don't. For example, they assume they will be eligible for a bonus, but then are disappointed to find out they are not eligible.
And you know what happens when you assume. You may be wrong.
There are several terms I recommend having included in all offers (the "must-have's"). Other elements of the offer will depend on the employer (for profit, nonprofit, private, etc.), industry, and the level of the position (the "nice-to-have's").
Before you accept an offer – or even negotiate – find out what the job offer should include.
2. Confirm your offer includes these 4 "must-haves"
Legitimate job offers should have several key components you should review and discuss with the employer before accepting, or signing, the offer:
  The correct job title and brief description  

Many people interview for a role thinking they will be doing a certain job. Unfortunately, after showing up for the job, they find out they are being asked to do something completely different. It happens.

When you receive the offer in writing, ask for the role to be briefly described. In case something changes, you will have the written offer to use when talking with your company about your role and how to transition into what you were actually hired to do.

  Salary, level, and timing of your first raise  

Of course, everyone wants the annual salary front and center on their offer letter. But what most people assume is that they will be automatically eligible for an increase at the company's next review cycle. Not true!

Depending on when you are hired during the year relative to when salary increases are given, you may not get an increase. You will want to confirm when you are eligible for the next review and raise in your offer letter.

  Job location and start date  

The offer letter should include the job location you expect, and the start date for the job should be acceptable to you (hopefully discussed in the job interview). Note that if you are currently employed, you probably are required to give your employer two weeks (or more) of notice before you leave your job.

Avoid agreeing to start working before the amount of time required for notice has expired. Your current employer may allow you to leave sooner when you resign, but they may not.

Leaving without giving sufficient notice may impact future references.

  Benefits and your share of any costs  

Most people assume benefits will include certain provisions like paid vacation days (or weeks) and holidays, personal/sick days, cover many of their doctors or prescriptions, and more. Some of these will cost the employee a certain amount on a monthly basis.

It is a worthwhile time investment to understand how much employees are charged on a monthly basis for benefits and review the co-pays and deductibles. Benefit costs add up quickly and can significantly dent your monthly take home pay.
3. Depending on your role and the employer, ask for the "nice-to-have's"
Particularly if the salary offered is lower than you expect, the "nice-to-have's" can make a compensation package that is acceptable.
Depending on the job, the job's level, and the applicable laws, good offer letters should cover the "must-have's", but fewer cover the "nice to have's," such as:
Profit sharing
Bonuses (how much and in what form, when, and what do you need to do to get it)
Equity (stock options, restricted stock, etc.)
Supplemental benefits and/or 401(k) matches
Severance pay for a specific period of time if you must sign a "noncompete agreement" (or other restrictive clauses like confidentiality agreements) restricting your ability to work in a similar job for a different employer for a specified period of time.
How do you find out?
Search Google to learn more about the employer. Ask around.
Get answers to important questions like:
Is the bonus amount listed the target or the max? How do you qualify for a bonus? How are you disqualified?
How much are those stock options worth and when can I exercise them? Will I get more?
Is that noncompete clause fair? How much severance should I be expecting?
What about relocation – am I receiving a fair package?
Again, ask around. Some of these questions you can discuss with your employer by asking them more about their rewards programs. Or you can ask friends, colleagues, and experts.
4. ALWAYS get the offer in writing!
A verbal job offer is not useful or reliable. Particularly if you must quit your current job or invest in moving or making other investments to do this job, get the offer in writing. This is important if you are given a counteroffer by your current employer or if you are choosing between multiple job offers.
Without a written offer, you don't have any real "proof" that you have a new job. The final job offer letter should include everything you have negotiated.
The Bottom Line
The offer letter is your written agreement regarding the terms of your employment. It also confirms both parties' understanding and expectations regarding the role and how it will be rewarded. Always discuss your questions or concerns on the phone (rather than email or text), and constantly reaffirm your interest in the role and the job. These discussions are the beginning of your relationship and should be positive and professional.
More About Successful Salary Negotiation
---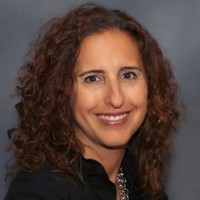 About the author…
Stacey Hawley is a salary and compensation consultant and career coach. She helps companies reward and recognize their people effectively and helps individuals like you earn more money. You can connect with her on LinkedIn, Twitter, or via her website.
More about this author…