I've been a LinkedIn member and professional LinkedIn Profile writer for more than 10 years.
I've not only learned how to help my clients leverage LinkedIn for job search, but also…
I've learned how to use LinkedIn to build my personal brand and business.
In fact, most of my clients find me through LinkedIn.
Running a successful job search is very similar to running a successful business, and LinkedIn is just as important to you (the job seeker) as it is to me (the business owner).
Success Requirements
In both job search and business management, you need to:
Determine who your target audience is – for job search, that means target employers and target field (marketing, accounting, law, etc.).
Define your personal brand – what makes you unique, valuable and a good-fit for your target audience, or employers.
Be findable online by your target audience, or employers.
Communicate and market those good-fit qualities across various channels.
Connect and network with your target audience, or people at your target companies.
Unfortunately, many job-hunting LinkedIn members have a "build it and forget it" mentality. They put up a bare-bones Profile, maybe years ago, and rarely complete it, update it, or take full advantage of all the networking and personal brand-reinforcing features LinkedIn offers.
Ignoring LinkedIn today not only wastes opportunity, it demonstratels lack of understanding of the importance of solid, personal online visibility.
3 LinkedIn Insider Personal Branding Tips
Here are a few strategies that I rely on to build my personal brand and promote my business.
These same strategies will help you increase your LinkedIn Profile traffic, build your personal brand, position yourself as a good-fit candidate and help you land a job.
1. Build Personal SEO by Fully Populating Your LinkedIn Profile
A robust, fully-fleshed out Profile containing content that supports your personal brand, with each applicable section completed, will build your personal brand visibility and boost traffic to your LinkedIn Profile.
Why is plenty of LinkedIn Profile content so important?
You need to be highly visible and findable on LinkedIn. Recruiters and employers search LinkedIn to identify and assess candidates using relevant keywords and phrases. These keywords usually represent your "hard" skills or areas of expertise.
More content = More relevant keywords = Better personal SEO (Search Engine Optimization) or visibility
Most people know enough to put at least some information in the Summary, Experience and Education sections. But take a look at all the other sections available to you, and use each one you can. Many people don't know about, or neglect these sections:
Professional Headline
Languages
Volunteering Experience
Organizations
Honors & Awards
Courses
Patents
Causes you care about
Projects
Personal Details
[For more, read The 25 Best Keywords for You in Your Job Search and Grab Recruiter Attention with LinkedIn Projects.]
To make it easier to add the right amount of content, first create it in a Word document, then do a count and spell check, before copying and pasting into your Profile:
Each Profile section has a maximum number of characters and spaces. Do your best to use all the allowed space for content. At this writing, here are the maximum character counts for the most-used sections:
Professional headline = 120
Name field, last name = 40 (allows you to add suffixes, certifications, former names, maiden names, nicknames)
Summary = 2,000
Company names = 100
Job titles = 100
Job descriptions = 2,000
For more information about achieving the right mix of personal branding and relevant keywords, see my post To Succeed Today, Balance Personal Branding With Personal SEO.
2. Keep Your Personal Brand Top-of-Mind with LinkedIn's Pulse Platform
Posting articles on LinkedIn's Pulse allows you to reap many of the benefits of blogging . . . without the hassles of maintaining one of your own.
LinkedIn offers this powerful platform to demonstrate your subject matter expertise, express your opinions, influence people, build your personal brand online, and stay top of mind with your network.
Get all the details on leveraging this powerful LinkedIn feature in my post, Build Your Personal Brand by Blogging on LinkedIn.
3. Build Personal Brand Equity by Surprising Someone with a LinkedIn Recommendation
LinkedIn recommendations are important. Think about it, when you are reviewing someone's qualifications, for whatever reason, reading a glowing recommendation from a peer, or manager, or business associate will probably reflect well on that person.
Want to get more people to write LinkedIn recommendations for you? Write one for them first.
Reaching out to someone whose work you know and for whom you can write a paragraph or two that will resonate with their target audience — whether they're in job search or doing business with you — is a thoughtful way to support them. It's also just about the best way to prompt them to reciprocate with a strong recommendation for you.
And, there are selfish benefits to writing LinkedIn recommendations:
Each one that's approved and posted includes a link to your Profile, which you can bet plenty of people will click on to view and assess you.
Your LinkedIn network gets an update about it, helping to keep you top of mind with them.
This thoughtful gesture — doing something nice for someone you admire without being asked — strengthens your network, and builds supporters for your personal brand and candidacy.
Bottom Line
LinkedIn offers so many ways to help you land a great-fit new job. Go beyond the basics. Set aside time to explore all your options, and take advantage of each one you can. Make that a weekly or, better, a daily habit.
More About LinkedIn for Personal Branding and Personal SEO:
---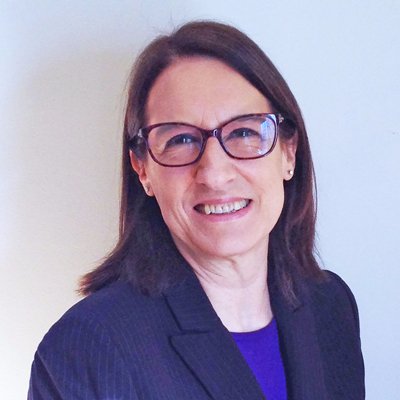 About the author…
Meg Guiseppi, Job-Hunt's Personal Branding Expert and 20+ year careers industry veteran, has earned 10 certifications, including Reach Certified Personal Branding Strategist, Reach Social Branding Analyst – LinkedIn Profile Strategist, and Certified Executive Resume Master. Meg is the author of "23 Ways You Sabotage Your Executive Job Search and How Your Brand Will Help You Land." Connect with Meg at ExecutiveCareerBrand.com for c-suite personal branding and executive job search help and on Twitter (@MegGuiseppi). And, you may also download Meg's free ebook – Job-Hunt Guide to Smart Personal Branding with LinkedIn.
More about this author…