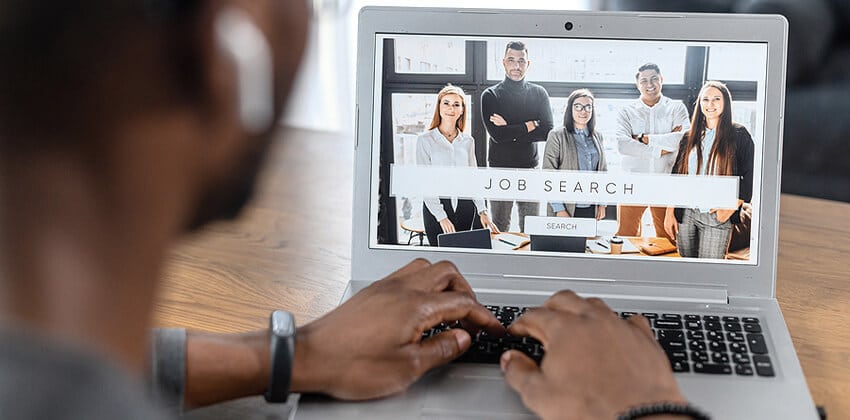 Many veterans tell me that they are a "Jack-of-All-Trades" — an advantage in the military, but your job search needs a different, tactical response.
Veterans have accomplished work within a career / occupational specialty, combined with military skill sets (weapons qualifications, physical training, recruiting, and others specifics), leadership, supervisory skills, and ability to train, brief, and react quickly during times of need.
So, many veterans ask for a "generic" resume that they can post online to use for the job search—and look for jobs in "various" potential career fields. A BIG strategic mistake.
Gaining Focus
A generic battle plan (eliminate the enemy) wouldn't succeed. Neither will a generic job search plan.
A job search should be focused, a resume should be focused, and marketing letters (cover letters and recruiter letters) should be focused.
For example:
If a recruiter has a requisition for a position title of Senior Legal Specialist, requiring experience in
"Supervising junior legal specialists, interviewing witnesses, maintaining libraries and databases, adjudicating personnel property claims, reviewing claims documents, interviewing claimants and clients, investigating claims, reviewing documents to ensure accuracy, preparing budget requirements, and preparing wills, contracts, claim forms, and vouchers."
Then, that is what they are looking to find on the resumes they receive, certainly on the resumes of the job seekers who are considered for interviews.
Focus Your Resume
Remember, recruiters will only spend a few short 10 to 20 seconds, maybe less, skimming a resume.
If a recruiter receives a resume without an obvious connection with an open job, then – immediately – the recruiter is given no direction or focus for what the applicant is seeking or capable of accomplishing.
A generic objective of "Seeking a challenging position in a growth oriented company," also does not aid the recruiter in determining your focus. Such an unfocused objective wastes opportunities because it will be ignored.
So, a strong headline — placed in bold across the page — will help the recruiter determine your focus and help the recruiter determine if there is an immediate match between your focus and target job, and their open requisition.
Continuint our example above, assume you are seeking a job as a Legal Specialist, then use that title as your headline and focus, to lead off on your resume.
In addition, use some of your areas of expertise to enhance the headline, delivering results from accomplishments, like this:
SENIOR LEGAL SPECIALIST

Reviewed complex legal and administrative files; investigated a claim resulting in a criminal arrest and identification of embezzlement of over $3 million.
Supervised and trained a team of 8 junior legal specialists, which led to office receiving the Annual Silver Award
So, this resume's headline and opening match of key qualifications, appear to be a good fit for the recruiter's open requisition. Most likely the recruiter will read the rest of the resume and further determine fit requirements for an interview.
Non-focus
If the recruiter receives a resume that either lacks an objective or does not indicate a focus, they will most likely just pass by the resume.
A poorly-focused resume objective may read:
MANAGEMENT GENERALIST – seeking challenging position with growth oriented company applying varied skills gained in military through 20 years of service, including management, operations, supervision, and management of administrative functions.
So, if the recruiter is still seeking a Legal Specialist with the requirements specified above, then this resume objective will not fare well against the well-focused "Senior Legal Specialist" headline (above).
The recruiter is trying to make a good match; a really good fit. The focused objective shows that the match exists; the unfocused objective provides no obvious match for someone with 10 seconds to spend reviewing the resume.
Typically, there are scores (often, hundreds) of applicants for only one position — so recruiters and hiring managers really want to hire candidates who have some established skill sets directly focused to the position.
Translating Military Language
In addition to creating a focus at the top of the resume to help the recruiter or hiring manager easily identify your target job and top skill sets; as a military member, you also need to ensure your military language is translated to "corporate speak." to ensure clarity for the recruiter.
Example 1:
Sergeant First Class (E-7) / NCOIC for Garrison Commander supporting 3,000 soldiers
can be translated to –
Administrative / Personnel Services Manager for CEO

Supervised 22 junior managers providing administrative services to an organization with over 3,000 personnel in geographically separated locations throughout the Pacific region.
Example 2:
Staff Sergeant / Administrative Supervisor (E-6) for Battalion Commander
Can be translated to –
Executive Assistant

Principal administrative manager to CEO; coordinated with 3 major organizations and 2 countries to control scheduling and travel requirements.
Summary
Determining focus and translating military language will help move your resume to the top of the pile, and create a compelling document for recruiters to read.
Truly, you, as a former service member, have gained myriad skill sets. So, if necessary, create two versions of your resume; or change the profile / target header when you apply for specific jobs to help match the qualifications required. Use the flexibility you have learned to your advantage in your job search.
Bottom Line
Today, compared to 20 or even 10 years ago, resumes are well-focused, honed, and polished pieces of art; not the same generic, summary documents submitted to every employer. To be noticed today, make your resume stand above the crowd by focusing on showing the employer that you have the skills they need.
---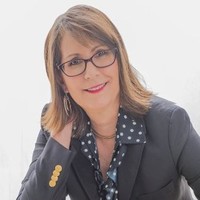 About the author…
Job-Hunt's Job Search Expert for Veterans, Diane Hudson is a military transition job-search strategist and career coach. She designs and composes military conversion resumes and helps position service members for employment in corporate or Federal America. Diane holds eight industry credentials including Certified Leadership & Talent Management Coach and Federal Job Search Trainer & Counselor and owns Career Marketing Techniques.
More about this author…