Sick and Tired of 9-5?
Looking for a job that has flexible working hours and excellent growth potential?
Even in a shaky economy, the demand for qualified healthcare professionals is growing. And thanks to an aging population, the hiring outlook for the foreseeable future is remarkably strong.
If you're interested in helping others lead healthier lives, while enjoying abundant employment opportunities, it's time to explore the world of healthcare jobs.
Healthcare professionals work in a wide variety of locations, and that diversity of work environments coupled with the demand for qualified employees, has increased the opportunities for flexible scheduling and entrepreneurial career paths.
Here are five healthcare careers (none of which require a four-year degree) for you to explore and learn more about:
1. Physical Therapist Aide or Assistant:
As the name implies, physical therapist aides and assistants help physical therapists provide therapeutic services to their patients. According to the Occupational Outlook Handbook, 72 percent of PT employees work in offices of other health practitioners and in hospitals, while others work primarily in nursing care facilities, home healthcare services, and outpatient care centers. Good opportunities for part-time and flexible working hours.
For more information: The American Physical Therapy Association
2. Massage Therapist:
Massage therapists specialize in providing massage techniques that help patients recover from injuries, reduce stress and improve blood circulation. Many therapists work as solo entrepreneurs or in partnership with complimentary healthcare professionals. The majority of therapists enjoy flexible work schedules, although weekend and evening work is not uncommon.
For more information: American Massage Therapy Association
3. Medical Assistants:
Medical assistants perform medical and/or clerical tasks that help keep the offices of the doctor or healthcare practitioner running smoothly. Formal training in medical assisting is not required (although often preferred) but there are a variety of one-year certificate and two-year associate programs for those wishing to get advanced training.
For more information: American Association of Medical Assistants
4. Dental Assistants:
Dental assistants educate patients on dental care, take x-rays and perform other functions in a dental office. Many assistants learn their skills on the job, although an increasing number are trained in dental-assisting programs; most programs take one year or less to complete.
At my local community college, students who successfully complete four required courses and a clinical rotation, are eligible to earn a certificate as a dental assistant.According to the Department of Labor Statistics, more than 1/3 of dental assistants worked part-time in 2008.
For more information: American Dental Assistants Association
5. Home Health Aide:
Home health aides provide caregiving services to people who are unable to leave their homes. They assist with daily living tasks, administer medicines and check vital signs. Many aides work part-time, evenings or weekends to suit the needs of their clients. Employment of home health aides is projected to grow by 50 percent between 2008 and 2018, which is much faster than the average of all occupations. Pay in this profession is fairly low, but entrepreneurial types can increase their income by adding in other types of services (e.g. cooking, driving, etc.) to improve their income potential.
For more information: National Association for Home Care and Hospice
For More Career Options
To Learn More About Work From Home:
More About Turning a Passion into Income:
---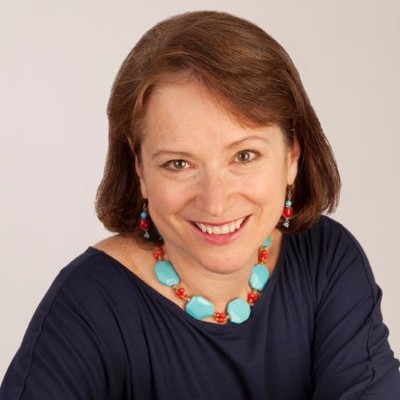 About the author…
Nancy Collamer, M.S., is a semi-retirement coach, speaker, and author of Second-Act Careers: 50+ Ways to Profit From Your Passions During Semi-Retirement. You can now download her free workbook called 25 Ways to Help You Identify Your Ideal Second Act on her website at MyLifestyleCareer.com (and you'll also receive her free bi-monthly newsletter).
More about this author…