You've got your branded, searchable, 100% complete LinkedIn profile up and humming. What's next?
Get Busy with LinkedIn Groups
According to the LinkedIn Learning Center:
"LinkedIn Groups is your destination to find and join communities of professionals based on common interest, experience, affiliation, and goals. Stay in touch with organizations, schools, and companies that you are and were a part of, network with professionals with similar interests and goals, and collaborate in a professional community online.
LinkedIn Groups allows group organizations to extend their brand's reach and strengthen the brand with existing users by providing additional value through LinkedIn's features."
Active involvement with LinkedIn Groups is a terrific way to:
Rub elbows with and communicate your brand directly to key decision makers at your target companies or organizations,
Position yourself as an industry thought leader and subject matter expert,
Expand your executive network,
LEARN, and
Get psyched for your job search.
Here's How to Get Started
Search for Groups byusing the search bar at the top of every LinkedIn page (select "Groups" from the drop-down menu you find when you click on the gray arror on the left of the search box).
You can also search groups by company name, industry and relevant keywords in the LinkedIn search bar at the top right of any page (click the drop-down menu for "Groups").
Some groups allow instant membership for anyone. For others, your membership may be subject to review by the group manager.
When you join, you can elect to display the group logo on your profile. This is a good way to let people who are assessing you through your profile see that you're an active, savvy LinkedIn user.
Join and begin giving value by commenting on existing discussions and starting your own. Post relevant news items that will be of interest to members.
Hang out with your target decision makers and others by joining groups they belong to. Scroll down their profiles to see which ones they belong to.
Join affinity groups for your industry and areas of expertise.
Join groups where you can learn from personal branding and job search experts.
Most LinkedIn Groups are easy to join by clicking on the "Join Group" button on the Group's home page. Some groups have membership requirements, like working for a specific employer or attending a specific school, but most are open to anyone interested.
On the Group page, you will see other members of your network who belong to the Group. The "About This Group" information will show you when the Group was started, how many members belong to it, and who owns and manages it. Once you belong to the Group, you can join any/all appropriate Subgroups.
Some of My Favorite Groups
Job-Hunt.org runs the Job-Hunt Help Group, and I manage the Personal Branding Sub-Group.
Bottom Line
Leverage LinkedIn Groups to take advantage of one of its most powerful networking features. Aside from people you're targeting, you'll connect with new communities of thought leaders and subject matter experts you never would have known otherwise.
---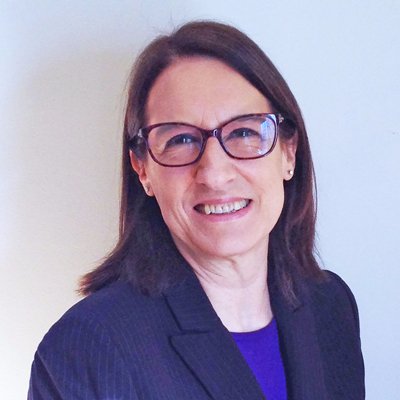 About the author…
Meg Guiseppi, Job-Hunt's Personal Branding Expert and 20+ year careers industry veteran, has earned 10 certifications, including Reach Certified Personal Branding Strategist, Reach Social Branding Analyst – LinkedIn Profile Strategist, and Certified Executive Resume Master. Meg is the author of "23 Ways You Sabotage Your Executive Job Search and How Your Brand Will Help You Land." Connect with Meg at ExecutiveCareerBrand.com for c-suite personal branding and executive job search help and on Twitter (@MegGuiseppi). And, you may also download Meg's free ebook – Job-Hunt Guide to Smart Personal Branding with LinkedIn.
More about this author…