Covid-19 has turned the job candidate supply and demand equation upside down.
As job opportunities contract, you will need a different approach to face an ever-expanding candidate pool.
Never aspired to "swim with the sharks" and doing your best avoid those dangerous waters?
In today's job market, you may need to dive into the shark tank to be considered for that next opportunity.
Winning in Today's "Shark Tank"
Get creative with a fresh mindset towards interviewing and consider lessons learned from the TV show, "Shark Tank."
This popular entrepreneur pitch show serves as a perfect model for the dynamics occurring between a job seeker and the potential employer (or shall we say "investor"?).
Use these 5 takeaways from the show before you set foot on the stage of your next interview:
1. Showcase Your Services
Okay, a slight variation on the theme. "Shark Tank" is all about how to sell products to an investor but in this case, you will be selling your services to an employer.
Regardless if you are selling a product or service, be prepared to demonstrate your unique business proposition.
Consider: Contestants on the show often describe their product in terms of "there is nothing like it on the market."
Transition from simply articulating a litany of things you have done over your career to presenting a portfolio of unique, value-added offerings. Get ready to prove it with your entire career profile, i.e. the knowledge, skills, abilities, education, and accomplishments, but don't stop there.
It's not just what you know; it's also who you know. Optimize the power of your social capital and share your entire "posse" of people who may be of interest to a future employer: candidate referrals, vetted vendors, consultants, and industry leaders you know are capable of cutting through red tape as advocates, legislators, and influencers.
2.Know Your Audience
Understand the needs and interests of the investors. There are typically four investors on "Shark Tank", each with different backgrounds, expertise, and perspectives. Tailor your pitch to your targeted audience.
Here is a real scene of an actual episode in which contestants promoted a portable outdoor kitchen for camping. Although the product was suitable for the great outdoors, one of the investors was Matt Higgins, Vice Chairman of the Miami Dolphins. Knowing his background, the contestant's focus of the product's use pivoted from camping to tailgating, appealing to a different set of consumers in the sporting event sector. Great strategic move resulting in the contestants winning him over as their investor!
In the work world, a set of interviewers will assess your fit compared to their diverse needs.
A panel may be composed of HR, the Hiring Manager, team member, or head of a department with whom there would be significant interface. Do your homework in advance of the interview and gather all the intel about your panel of judges from social media, your network connections, outside recruiters, as well as current employees if available.
Consider: Even if you have limited access to information about the interviewers before the meeting, you may know their titles or departments and can then make some assumptions regarding their areas of interest. Listen for cues during the interview and respond accordingly.
3.Engage Your Audience
Contestants on the show display their wares and literally place them in the hands of the investor panel, enabling them to touch and see how their products work.
In this new age of virtual interviewing, you may be asked to present a PowerPoint.
Capture this great opportunity to help your interviewers visualize your services. Practice and work out any technical glitches before the live show.
Consider: Don't wait for an interview to build a portfolio of services.
Take advantage of the space provided in your LinkedIn profile and appeal to more of the interviewer's senses by posting presentations, videos, and authored articles.
Up your game by using SlideShare, a service owned by LinkedIn for hosting PowerPoint presentations. Share your industry expertise, summarize best practices, or highlight a specific "how to" in some topical subject, e.g. how to survive the pandemic within your business sector.
Continue to build your reputation and promote your brand with compelling visual content provided through this powerful, free tool.
4.Address the Return on Investment (ROI) Question
Focus on the "WIIFM" factor, i.e., the "What's in it for Me" and the "me" is not you. The "me" in this situation is the investor (a.k.a. the employer, for you).
The Sharks listen to the pitch, consider their risks and rewards, and then put forward an offer. And their offer will be in the form of a dollar investment or line of credit to help generate revenue and company growth for which they will expect a certain percent return on their investment, equity in the company, royalties, etc.
Similarly, an employer is prepared to invest in you with time (lead time to get results), money (compensation), resources (people, equipment, space, etc.), and will be assessing their return on investment. The return, in this case, will be represented by sales generated, customers retained, process improvements delivered, results in elevating company's reputation /culture, etc. along with a turn- around time (pay-back period).
Interviewers are also seeking a clear path leading to the payback.
Consider: Time is generally limited to an hour per interviewer, posing a challenge to fully present the solution to the payback. Use the time immediately following the interview to resolve an identified problem by creating a written, 90-day plan detailing what YOU would do and send it to the panel of interviewers. The plan serves to lessen the risk factor for the company, illustrates the reward potential, and serves as a great example of your strategic thinking.
5.Get Ready to Negotiate
On the TV show, one Shark makes an offer, may duel with the other Sharks to invest in your product, or all four may say no. They will consider sales of your product already made, potential for future revenue, practicality of your product, market penetration, etc.
Know the worth of your services being offered by gathering compensation information for your position, within your industry, and in context of your geographic area (geography may lessen in importance with the increase in remote jobs).
Are you prepared to substantiate the claim, "There's no one else like me on the market?" You will be if you have prepared your value proposition.
Consider: The Sharks refer to a contestant's request for funding as "The Ask," and here is how it plays out in a work setting. Have a range in mind for base salary, but also consider the total rewards (variable pay, benefits, perquisites).
Should you receive an offer that does not meet your requirements, have a counter prepared, but one that is grounded in reality. For example, the base salary is lower than your threshold, but you ask for a salary review mid-year, rather than at the end of the year and propose milestones to support an increase.
Perhaps the employer's payroll budget is fixed, so you suggest a contract option, eliminating the employer's long-term commitment and employer-related costs (FICA match, benefits, etc.) This is a short-term solution for you which has long-term potential for both you and the employer.
The Bottom Line
The bottom line IS the bottom line, and a future employer will be assessing your ability to impact their bottom line. Get ready to demonstrate how the employer will get a return on investment by clearly articulating the value you will deliver. And protect your bottom line by researching competitive compensation in your industry. Consider the total rewards being offered, and compare them to your personal financial needs.
Your priority, first and foremost, must be all about what you can do for them before they will offer what they can do for you. Properly set those priorities, and you just may get one of those sharks to bite.
More About Job Search During the COVID-19 Pandemic:
---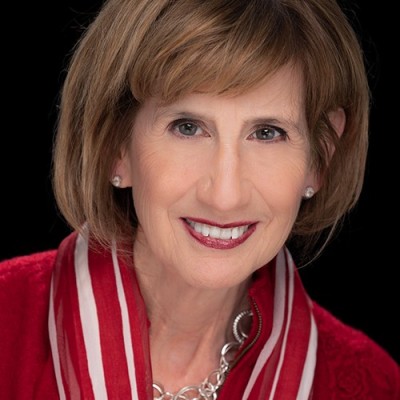 About the author…
Barbara Schultz is an HR executive, career coach, writer, and co-author of Adulting Made Easy(er): Navigating from Campus to Career. Barbara has held senior HR leadership roles in entrepreneurial settings and gives a unique perspective to job seekers from a life spent on the "other side of the desk." She is also the owner of CareerStager.com, helping people successfully navigate their careers. Follow Barbara on LinkedIn.
More about this author…