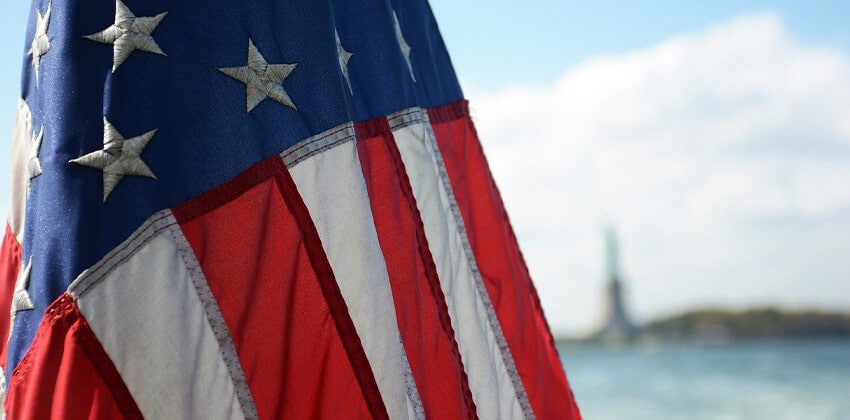 This is Part Two of the Ten Most Common Federal Job Search Mistakes. [Part One (First 5)]
If you are seeking employment in the Federal government, try to avoid making these time consuming and costly mistakes that can prolong your job search.
Mistake # 6. Not Using the Job Agent.
Finding a federal job is a job in itself. I advise my clients if they are unemployed, they should be spending at least 40 hours a week conducting various aspects of the job search. If employed, then spend as much as time as possible.
I ask my clients how they are using www.USAJobs.gov to find a job and most say something such as typing in a job title, searching in my region, or searching by salary. All of those searches are good, but did you know that you can have USAJobs send announcements that meet your criteria right to your email inbox? You can do so by setting a Job Search Agent. This is one of the best ways to save time from manually searching for a job.
It may look like a lot of steps, but it only takes a few minutes to set up a Job Search Agent. The key time saver is at step 16. Here is how to make USAJobs work for you:
Log in using your username and password.
Go to the MyUSAJobs tab.
Click on MY Job Search Agents.
Click on Create New Agent.
If you are set on a specific region, choose it from the Job Locations text box. If you are open to relocating, leave that choice defaulted to Select All.
In the Job Category box, select the category that fits the industry you are targeting.
You can scroll through the Occupational Series to find a specific job title.
You can scroll through the Agencies if you want to choose a specific agency.
The next field is the salary range. If you are absolutely set on a salary range, key in the salary range, or, you can key in the pay grade if you are familiar with the General Schedule.
The next area on the Job Search Agent is a check box that restricts the results to just the Senior Executive Service postings. To read the qualifications, click on the hyperlink in that sentence.
In the following section, it asks if you are a current or former Federal civilian employee who holds or have held a non-temporary appointment. Use the radio button to choose No or Yes.
The next area allows you to select how often you want to receive the email notifications. The choices are daily, weekly, biweekly, monthly, and none. I recommend choosing daily so you can be notified on a daily basis, and so you can have plenty of time to complete and submit the resume before the announcement closes.
Check if you are looking for part-time or full time.
The Title Search text box allows you type in a specific job title that interests you.
This step is a key timesaver. In the search keywords text box, type in keywords that match your skills, education, and qualifications. You can also utilize keywords from the announcements that interest you. Every time an announcement has these keywords, you will get the announcement in your inbox and can select announcements you want to apply to…and no more manual searching!
Name and SAVE this search something like the job title, i.e., Intelligence Analyst.
You can have up to 10 job search agents with a variety of conditions. Try it and see how much time you save rather than manually searching.
Mistake # 7. Using the same resume to apply to announcements with different requirements.
If you create and save a traditional federal resume in Word, you can copy and paste it into the online builder and only have to change out the 'selling' sections. If the announcements have different job titles, more than likely, the qualifications and requirements are different. Therefore, the selling sections of the resume will need to be changed to match up with the announcement, as long as you have those qualifications. If you use the same resume for announcements with different job titles and requirements, more than likely your resume will not make it past the computer scanner.
Mistake # 8. Not answering the online questionnaire.
If there is a requirement to answer an online questionnaire, typically, you will see it under the How to Apply tab. You must answer each question on the online questionnaire, including the essays in order to be considered. If there is a question that does not apply, type in Not Applicable, or NA so it does not appear that you skipped it. If you go to the trouble of applying, you should take the time to answer the online questionnaire if there is one. Do not skip it!
Mistake # 9. Only applying for jobs within my salary range.
I have noticed that many job seekers in the private sector solely search on salary and believe that the salary they make in the private sector should be the same in Federal government. One extreme example was when I had a client making $325,000 in the private sector and he would only search for Senior Executive Service positions because of the salary–yet, he was not qualified for a number of reasons. Do not limit yourself to a specific salary and keep in mind all the other benefits of being an employee of Federal government.
Mistake # 10. Lying or embellishing the truth.
If you are seeking a career in Federal government, be sure to start off right by never lying or embellishing your job title, responsibilities, education, awards, and achievements—or anything else you choose to include on your resume. There is some debate over whether or not a resume is a legal and binding document. In my experience, if you sign the job application and make a statement on the application such as "Please see attached resume," the resume is now legal and binding. If the resume is a stand-alone document, it is not legal and binding. So, it does depend on how it is used as to whether or not it is legal and binding.
Most government positions require a security clearance. During the process of conducting your background investigation, the investigators check details of the resume from high school to your present position. Be sure to provide all the required information to make it easy for the background investigator to obtain the information quickly so your clearance is not held up. Never lie on any resume. Many employers are conducting background investigations on employees and more than likely, there is a clause in the job offer that employment will be contingent on "passing" the background investigation.
BONUS Mistake to avoid: Assuming all Federal positions are listed on USAJobs.gov.
Most are, but not all positions are listed with USAJobs.gov. For more information, review the A-Z Index of U.S. Government Departments and Agencies. You can check to see if each agency has a Careers section on their web site and apply directly through their web site if possible.
Be sure to spend time reading the announcements thoroughly to ensure you meet the qualifications and requirements before you to go the effort of submitting a resume for a position in which you do not qualify.
Best of luck to you in your Federal job search!
For 1 thru 5: Part One -Federal Job Search Mistakes
---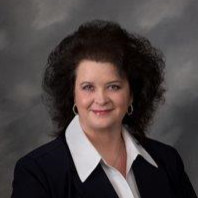 About the author…
Job-Hunt's Federal Job Search Expert, Camille Carboneau Roberts, established CC Career Services in 1989 to provide total career management services to help clients land jobs faster. Expert services include federal resumes, private sector resumes, military-to-federal resumes, and social media resumes and profiles. Contact Camille via email at [email protected], through LinkedIn, Twitter (@CamilleRoberts), or Facebook (CC Career Services).
More about this author…