A major portion of your job search should be devoted to identifying potential jobs and employers who match your needs and to building your network to help you succeed.
These targets are your most important focus.
You need to build intel and define your battle order here.
But every job search also includes "targets of opportunity." These are job ads you find online, contacts from recruiters or hiring managers you know, or leads you get from friends and other members of your network.
Applying to Opportunities
When you see a job ad, however you find it, here are the five basic steps to applying successfully
First, do your research!
See what you can find out about the organization and the job:
Look at its website extensively, not just the job listings, and
Do a search for recent articles or information about it.
This research should help you decide if you are interested in working there. Think carefully about the information you have gathered to see if the position and the organization meet your goals and values.
(For tips about online research, check out the articles in Job-Hunt's Guide to Using Google for Your Job Search.)
Second, if you are interested, write a good cover letter.
(Note: if you aren't interested enough to write a good cover letter, don't bother applying.)
What is a "good" cover letter? It includes the following:
Title of the position and the source of the ad.
A brief recap of your background as it relates to the requirements. This is the most important part, and a simple chart is the easiest way to make clear your qualifications for the top 3-4 requirements stated.
A reference to something you have learned about the organization that makes you a good match for its needs. This helps show you know what you want. It also says you understand something important about the business and can help the company succeed.
Contact information
This letter should be one page at most. Avoid cliches. Proofread it, or have someone else do so carefully—errors here are a red flag that you are careless.
Why waste time and energy to research the organization and write a cover letter? In the Air Force we called it the "'6Ps" – the value of proper preparation to one's performance.
As a veteran, this cover letter gives you another chance to clearly define what you offer the employer in terms that show you understand the employer's needs. And that includes the less obvious aspects of your military service – like accountability, respect for others, "take the hill" attitude, or other aspects you think apply based on your research.
This time and the attitude you portray will result in a higher probability of getting the interview. You will stand out from all those applicants who did not bother or who sent in a generic "I am very interested in your job and have all the skills you seek" type letter. Hiring managers and HR folk look at your cover letter and can see a potential valuable employee.
(For how to write great cover letters, read Grab Recruiter Attention with a Great Cover Letter.)
Third, apply using the right resume.
You may have only one resume, or you may have several. But when it comes time to respond to an ad, you want your resume to be tailored to the position. This is not as hard as it sounds:
Compare your resume versus the job specifications:
Are you using their language (their job title, terms used for skills and experience, etc.)?
Do you clearly demonstrate achievements in all the main requirements they state?
Should you add or expand anything?
Don't expect your cover letter to do all of this for you. Sure, the chart showing your background as it matches the requirements helps. But your resume needs to reinforce that.
Fourth, be easy to hire.
Now it is time to send this off. Make it easy on them and yourself. Follow their directions:
If they state you need to apply via their website, do so. This is especially common in government contractors.
If they ask for a specific format, like MS Word, use it.
This demonstrates your attention to detail and your ability to follow directions. Both usually highly valued characteristics of employees.
If you can apply by email, cut and paste all your text into the email and then also attach your resume. If your response is not directly on a website, remember to use the position title as the subject line in your email. Do not name your resume "resume.doc" – use your name or some variant of it as your resume's title.
Fifth, respond quickly.
Recent research indicates that early applicants often get the job. So move out fast to take advantage of these targets of opportunity!
Bottom Line
Yes, there is a lot of competition for jobs out there, but you can stand out by following these steps.
---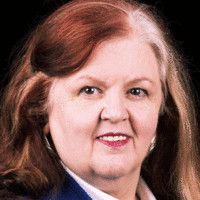 About the author…
Patra Frame has extensive experience in human capital management and career issues in large and small corporations. She is an Air Force vet and charter member of The Women In Military Service for America Memorial. Patra speaks and writes regularly on job search and career issues through her company Strategies for Human Resources (SHRInsight) and PatraFrame.com where she blogs advice for veterans and other job seekers. Watch Patra's ClearedJobs.net job search tips videos on YouTube, and follow her on Twitter @2Patra.
More about this author…