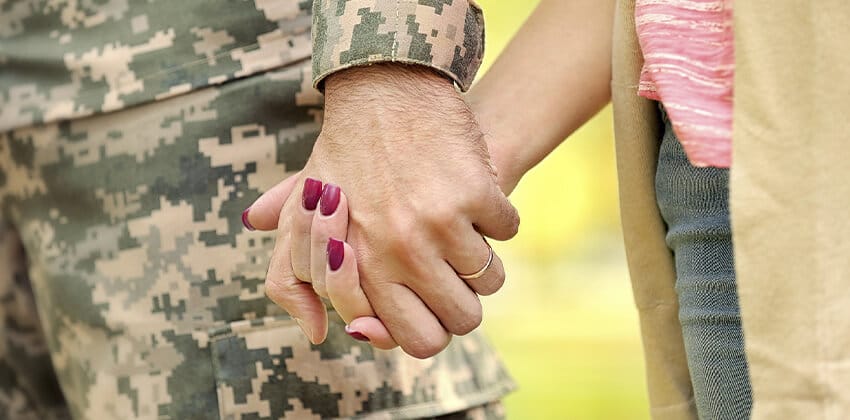 If you followed your service member spouse around the globe for 20 years, then your resume could include a dozen or more jobs, in addition to many volunteer positions; or large gaps in time and varied job titles.
Every time you moved, you struggled to send resumes, fill out federal applications, and network in a new location.
You may have accepted different jobs, just to "get into the system" at your new location. If you were stationed in a remote location, you may not have been able to obtain employment, as opportunities were limited.
Resume Repair
When your military spouse is ready to retire, and you make a decision to "settle" into one location, then you will need to revamp your resume and leverage your 20-year list of jobs, volunteer positions, and experiences.
On a resume, honesty is the best policy. So, your gaps of time with no employment can be highlighted as opportunities for volunteer service, gaining education, training or credentials.
The summary on your resume or in your cover letter can read similar to the following:
"Followed military spouse around the world for 20 years. Lived in three countries; traveled to 20 countries. Well-cultured; embrace diversity; very adaptable and flexible. Twenty-year career includes volunteer service and paid positions in industry and the federal government gaining expertise in program coordination, office administration, and bookkeeping. Bachelor of Science in Communications; bi-lingual (Spanish). Formerly held Secret clearance."
Chronology entries may include:
2012 – 2015: Completed bachelor's degree. (Stationed in Germany.)

2011-2012: Volunteer with Army Community Services.

Organized multiple community events including base-wide festivals drawing 3,000+ patrons; annual holiday events; and official ceremonies. Coordinated with Department of Engineering officials, other base services, and off-site contractors to secure requirements for the events, i.e., tents, chairs, food, entertainment, and sponsors. Managed operating budgets up to $30,000. Arranged for and supervised the activities of up to 325 volunteers for large events including security guard forces. (Stationed in UK.)

2007-2011: Program Coordinator (GS-7).

Program Analyst in a transportation office, managing freight shipment and transportation support functions supporting a community of 6,000. Expedited a wide range of specialized shipments including household goods, privately owned vehicles, and hazardous materials. Prepared paperwork. Coordinated with customs' officials. Held Secret clearance. (Stationed at Fort Bragg, NC.)

2001-2007: Stay-at-home-mom and community volunteer.

Served as volunteer for Girl Scouts / coordinated annual cookie sales with average annual revenue of $7,000 in region; coordinated and led adult Sunday school; Committee Chair for Spouses Club / organized the shipment of hundreds of boxes of goodies to deployed soldiers; Red Cross Volunteer. (Stationed in Korea and USA.)
Networking
It is important to network before you arrive at your final retirement location. Begin using Web 2.0 social media services including Linkedin.com and Facebook to let your family, friends, and colleagues know that you are available for employment and remind them of your skill sets.
Education and Credentials
If you need to complete a degree or obtain a credential before your military spouse retires, check out MyCAA, the DoD Military Spouse Career Advancement Account program. This is particularly good for spouses who are in remote locations where employment opportunities are scarce — a great time to pursue a degree or credential.
For those military spouses who are ready to start school, or complete a training or certification program, leading to employment in Portable Career Fields, MyCAA provides up to $6,000 in financial assistance, as MyCAA financial assistance funds help military spouses pursue education, training, licenses, and degrees.
Be Proud
When seeking employment after you finally settle into a retirement location, be proud of your eclectic experiences and leverage your varied skill sets. You can let a potential employer know that you are now settled, and you will be considered a top candidate, if the employer knows you will have longevity with his company. He or she will value your diversity, ability to adapt well and be flexible, and your willingness to learn and contribute value to the new employer.
---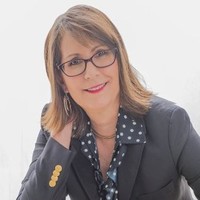 About the author…
Job-Hunt's Job Search Expert for Veterans, Diane Hudson is a military transition job-search strategist and career coach. She designs and composes military conversion resumes and helps position service members for employment in corporate or Federal America. Diane holds eight industry credentials including Certified Leadership & Talent Management Coach and Federal Job Search Trainer & Counselor and owns Career Marketing Techniques.
More about this author…