Social media and social networking are the rage right now, in business and in private life.
Naturally, as with anything social, job search is definitely happening in social media.
Social media has become a fast and cheap "background check" that is often done before inviting a job applicant in for an interview.
Employers search social media to verify the facts on resumes, to check out knowledge and attitudes expressed publicly (careful!), and evaluate communications skills.
[MORE: Social Proof — Required for Successful Job Search.]
Employers also use social media to find qualified applicants, often a faster and cheaper method of identifying good job candidates than posting a job.
LinkedIn, described below, is the number one social network for job search. If you have time for only one social network for your job search, LinkedIn is the one you should use.
[MORE: Guide to LinkedIn for Job Search. and Guide to Personal Online Reputation Management.]
Why Is Social Media Important to Your Job Search?
According to a 2018 CareerBuilder survey,
"70% of employers use social networking sites to research job candidates (on par with last year), while 7% plan to start. And that review matters: Of those that do social research, 57% have found content that caused them not to hire candidates."
AND…
Being "invisible" (no social media footprint) is NOT a good solution. The CareerBuilder survey found that nearly half of employers (47%) say that if they can't find a job candidate online, they are less likely to call that person in for an interview.
Clearly social networks have been critical to your job search success for quite a while, as the graph below illustrates, because recruiters use it consistently.
Employers and recruiters are using social media more while using job boards less, a trend that began before 2008 (LinkedIn had its 15th birthday in 2018!).
As time has passed, LinkedIn has continued to dominate social networks used for recruiting. While Facebook is very popular generally, it is less popular for finding job seekers, although it is used often to promote an employer as a great place to work.
In mid-2013, Jobvite.com asked over 800 employers if they were using or planning to use social media for their recruiting, and this is the result – 94% of employers said they were!
Social media is used in a number of ways. It helps recruiters have a more clear idea of who you are and what you have done before they even talk with you.
They also pick up clues about your personality and how you might fit into their corporate culture.
In your use of social media, employers and recruiters can see or have an indication of:
How well you communicate (your spelling, punctuation, and grammar as well as your ability to clearly communicate ideas).
Your work history and education.
Your industry knowledge.
Your use of alcohol.
Your use of illegal substances.
Your use of profanity.
How you spend your non-work time.
What Is Social Media?
Social media is at the intersection of technology and human interaction. We are gradually shifting to websites which offer the opportunity for greater human interaction. We leave comments and share information.
In general, the major social media associated with job search are:
LinkedIn.com
The professional's social network, LinkedIn is the network preferred by most employers. LinkedIn is a large professional network where members connect with each other, participate in Groups, connect, and interact with each other.
Linkedin has over 675 million members (Q1 of 2020) in 200 countries, and is widely viewed as the most business-like and professional of the social networks. See Guide to LinkedIn for Job Search for help leveraging LinkedIn, and join the Job-Hunt Help LinkedIn Group for help with your job search in LinkedIn.
Facebook.com
The largest social network, Facebook is a social networking website that is operated and privately owned by Facebook, Inc. Users can add friends and send them messages, and update their personal profiles to notify friends about themselves. Additionally, users can join groups within Facebook organized by location, profession, workplace, school or college, or other interest.
With over 2.5 billion members worldwide (Q1 of 2020), Facebook is the largest social network, but Facebook has a long history of issues with member privacy (or lack thereof). See Guide to Facebook for Job Search for more information on using Facebook for your job search.
Twitter.com
Twitter is a free social networking and microblogging service that enables its users to send and read messages known as tweets. Tweets are text-based posts of up to 140 characters displayed on the author's profile page and delivered to the author's subscribers who are known as followers. Twitter has over 320 million "active users" (Q1 of 2020). See Guide to Twitter for Job Search for help leveraging Twitter.
Instagram.com
Owned by Facebook, Inc., Instagram is the 2nd largest social network with 1 billion members (Q1 of 2020 across the world. Instagram is a photo and video sharing service. See Guide to Instagram for Job Search for more information on using Instagram for your job search.
Blogs
According to the wikipedia, blogs "are usually maintained by an individual with regular entries of commentary, descriptions of events, or other material such as graphics or video. Entries are commonly displayed in reverse-chronological order.
Many blogs provide commentary or news on a particular subject; others function as more personal online diaries. A typical blog combines text, images, and links to other blogs, Web pages, and other media related to its topic. The ability of readers to leave comments in an interactive format is an important part of many blogs.
The Bottom Line on Social Media Job Search
Pay attention to social media to find jobs and also to make yourself find-able for recruiters who are consistently searching social media to vet candidates and also to find people qualified for their jobs. To understand more about how recruiters are using social media and what you can do to respond appropriately.
How to Leverage Social Recruiting for Your Job Search
If you have any questions or anything you want us to cover, send an email to questions at Job-Hunt.org.
More Information about Social Media for Job Search
---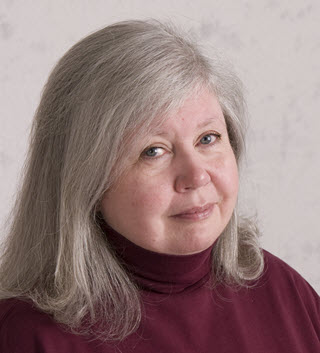 About the author…
Online job search expert Susan P. Joyce has been observing the online job search world and teaching online job search skills since 1995. A veteran of the United States Marine Corps and a recent Visiting Scholar at the MIT Sloan School of Management, Susan is a two-time layoff "graduate" who has worked in human resources at Harvard University and in a compensation consulting firm. Since 1998, Susan has been editor and publisher of Job-Hunt.org. Follow Susan on Twitter at @jobhuntorg and on Facebook, LinkedIn.
More about this author…