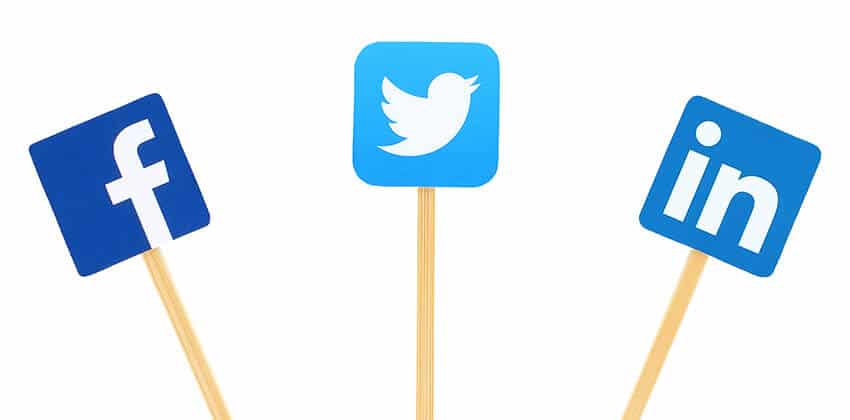 I'm frequently asked "how do I know which networks to join, and which invitations to accept?" I'm assuming you are as busy as I am, and you don't have time to poke around a bunch of new technologies to see which ones will really help you achieve your objectives.
I'm also assuming you are not an "early adopter," which is a name given to people who love to get all the newest stuff, and try all the newest things. I'm not an early adopter either – I like to get technology that is already proven.
So just what networks should I join? I'll share my criteria, and then make specific comments on a few networks in general.
Criteria
Before I choose to join a network, I consider the following things:
Does the network have traction?
Are there a lot of signups (or, users)? I don't want to be one of the first 100 people on the network. When you have other networks where there are millions of people, I'll have a chance of finding people I want to meet, or being found by those same people. In a very small network my choices and chances are limited, and there's a good chance I already know most of the people there. I want to fish in a big pond with lots of fish, not a small pond with just a handful of fish!
What is the purpose of the network?
Let me give three broad categories for social networks: business, special interest, and silly-fun. Relatively few networks are dedicated to business purposes, while many are dedicated to special interest groups (go to Ning.com and search on any interest), and the silly-fun groups seem to get the most press, and seem to be filled with teenagers. I suggest you participate in networks that have business purposes, of course, and some for special interest, but rarely in the silly-fun. We'll talk about some of those later in this article.
Is there a lot of activity?
Go to a Ning network, look for a network that interests you (try one based on your profession (HR, accounting, etc.) or industry (transportation, healthcare, IT, etc.), and see how active the network is. One of the most impressive networks I've seen is for recruiters, called RecruitingBlogs.com. There is a passionate group of over 10,000 recruiters, and many of them are actively posting content, interacting with one another, and generally enriching the network. If you join a network where there is no activity, it's likely no one ever logs in, and any of your efforts will be seen by no one.
Current Options
Let's talk about some specific networks you can join. As we talk about these, keep in mind some basic thoughts on why you would join them.
First, since you are here at Job-Hunt.org, I'm guessing you are in a serious job search. Some of these networks might be better than others, as an active job seeker.
Second, much of the value you get from these tools, including networking and personal branding, are seen in the long-term. You may meet 10 people today, and add them to your network, but not see any value for months or years. It's no different in the social space – which means you should start early to develop value for the long-term.
We've talked a bit about LinkedIn, and I've shared articles on growing your network and getting your profile started. The bottom line is LinkedIn is the network to join if you are a professional.

There's not a lot of social stuff to do, which is good because you won't get lost in all the features, but you must have a good profile and have some kind of LinkedIn strategy.

Facebook is a funny one. Many people think Facebook is for college kids, but the fastest growing demographic at one time was the 25+ crowd. Most of my contacts on Facebook are older, out-of-school professionals. It's a very social environment, with poor search functionality, but considering many hiring managers, recruiters and decision-makers are there, I'd say it's wise to have a professional profile and some kind of Facebook strategy.

Oh, did I mention it's currently about four times the size of LinkedIn?

They call Twitter "micro-blogging." It's hard to explain Twitter because on the surface it seems like a very simple tool, and there's not much to it. But the magic is in the simplicity. I've had great success with Twitter as I grow my network, develop real relationships, and help people understand who I am and what I can offer (and what they can do for me).

To get an idea of how it works, go check out my profile, see what I tweet (tweet is to Twitter as post is to blog), and see how I interact with others. If you are in marketing or social media, I'd say Twitter is an essential career tool. Again, the value is elusive, but it's there.
These are three examples of networks to consider, and why you should consider them. What do you think? What concerns do you have about which social networks to join? Email me at [email protected] and let me know!
---
About the author…
Jason Alba is the CEO and creator of JibberJobber.com, and author of I'm on LinkedIn – Now What??? After a corporate downsizing impacted Jason in 2006, he experienced firsthand the difficulties of conducting a job search. That's why he started JibberJobber.