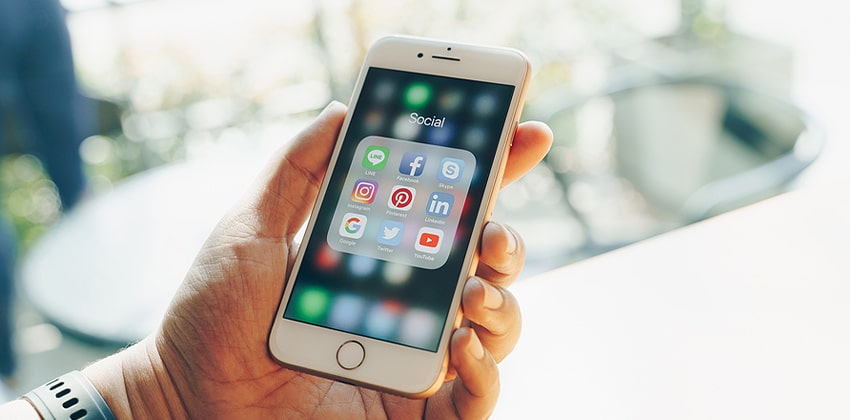 Have you ever said to yourself, "If I could only get an interview, I could prove I'm the right person for the job."
You don't need to wait for the interview to get in front of hiring professionals.
By being appropriately active on social media, you can prove you have the skills, experience and personality for the work you are interested in.
Years ago, your resume was the only tool you had access to in order to be considered for a job.
If an employer wanted to learn more about you, they would have to pick up the phone and talk with you. But that took a great deal of time. Today, employers research candidates online and evaluate the information in your profiles as well as what you share in status updates.
Before you say that's not fair, think of it as your opportunity to highlight the best information about yourself. You can use social media to your advantage.
You now have more opportunities to show your work experience, skills, personality and successes!
Recruiters Use Social Media to Find and Vet Candidates
In 2018, CareerBuilder's annual social recruitment survey asked recruiters and hiring professionals how they use social media to evaluate candidates.
Nearly half (47%) said that if they can't find a job seeker online, they are less likely to invite them for an interview.
58% said they were looking for information that supported the candidate's qualifications for the job.
They also wanted to see:

If the candidate had a professional online persona (50%).
What other people posted about the candidate (34%).
A smaller percent of hiring professionals admitted they were looking for reasons not to hire the candidate. The survey also reported that about a third of hiring professionals said they found a reason to hire a candidate based on the information shared on social media.
What Recruiters Are Seeking
Using the data from CareerBuilder's survey, these are the top five things hiring professionals said tipped the scales in favor of a candidate they ended up hiring.
  1. Your background matches the job qualifications.  
Your LinkedIn profile is the obvious spot to chronicle your background, but that isn't the only opportunity. Your Facebook profile also provides an opportunity to list your work experience. Don't forget about your bios on other social networks. Use the limited space in your bio to include keywords and highlight your most marketable skills or experience.
  2. You convey a professional image.  
Everything you post on social media provides a glimpse of your professionalism. Your choice of profile photos determines how you will initially be evaluated. Is your profile picture professional? In other words, it is a quality picture of only you in appropriate clothing? Do you look friendly? A photo of you smiling sets the right tone. Your professionalism doesn't end here.
The types of status updates you share also reflect on your judgment on what is appropriate for public consumption. Keep in mind, LinkedIn status updates and shares should be work related. [Read How to Leverage LinkedIn Status Updates for Your Job Search for ideas.]
Facebook is the largest social network and can be an excellent source of information and contacts when used appropriately.
Facebook updates can be more personal, but it can't hurt to include one or two work-related updates and shares. Facebook can also be hazardous if used too carelessly. [Read Facebook as Your New Resume for tips.]
Twitter is a great platform for following and sharing professional news. And share a blend of personal and professional photos on Instagram.
Keep in mind, bad mouthing your employer or anyone on social media reflects badly on you. Profanity, drugs and alcohol are taboo. And stay away from religious or political rants.
  3. Proof you have great communication skills.  
Your resume and cover letter aren't the only ways for an employer to review your writing skills. And honestly, the employer can't be sure you wrote both of those documents.
When you share updates, write articles, or leave comments, you provide strong evidence of your ability to express your thoughts and ideas in writing. If you have written papers, reports, or executive summaries, consider uploading either a link or pdf of the document within your LinkedIn profile.
Don't overlook the importance of punctuation, spelling, and grammar, even on social media. Hiring professionals assess how you communicate in real time by scrolling through what you've posted online.
  4. You look like a good fit with company culture.  
One of the more difficult things to assess via your resume is whether you'll fit in with the team and culture of the company.
Historically, uncovering your fit has happened during the interview. But now, through your social media posts, employers can get a glimpse of your personality. By reading your updates, hiring professionals see whether you use humor or sarcasm.
They notice how you resolve conflict or respond to alternative views. They see your team spirit when you share good news about your employer, friends and community groups.
If your social media stream is filled with updates focused only on your life, you may want to consider diversifying what you share.
  5. You come across as well-rounded.  
Companies hire people, not work robots. You have a life outside of work and you control how much of this you share on social media. Remember the saying, "all work and no play makes Jack a dull boy."
Employers want a glimpse of who you are and what you do outside of work. Your personal interests can help a future employer see what types of things are important to you. When you possess a range of interests, it reflects your values and what's important to you. It shows you are multifaceted and able to balance your time.
The Bottom Line
Hiring is a complex process and employers are looking for ways to pre-assess candidates to reduce the risk involved with hiring someone unknown. You can be sure that employers can and will check you out online. If you start planning what you want to be known for, you can begin creating the right online reputation. Everything you share on social media is fair game, so start posting information that supports your best assets and qualifications.
More About Social Media for Successful Job Search
---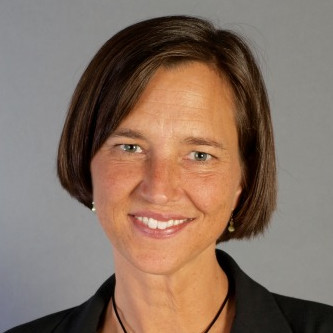 About the author…
Hannah Morgan, Job-Hunt's Social Media Job Search Expert, maximizes her own personal branding and online visibility using social media platforms. She is a job search strategist and founder of CareerSherpa.net. Selected by LinkedIn as a "Top Voice for Job Search and Careers," follow Hannah on LinkedIn. Also, follow and connect with Hannah on Twitter (@careersherpa) and Facebook (Career Sherpa). To read more articles on how to use social media for job search, visit her site: Careersherpa.net.
More about this author…