The large retailers do a great deal of hiring for the year-end holidays, often beginning the process in September or October.
But, while the giant retailers are very visible, they certainly are not the only employers with seasonal jobs available. Nor is the end of the year the only time demand exists for seasonal workers.
So, how do you find those other seasonal jobs? You find them searching through job boards.
Using Job Boards to Find Seasonal Jobs
The end-of-year holidays provide great opportunities, particularly if you are interested in jobs in retail sales or other work for a retailer (which have many non-sales opportunities available, too).
The holidays bring a dramatic growth in the need for peole to work in the distribution and delivery of holiday gifts. So, Amazon.com and UPS are usually major employers every holiday season.
But retail jobs are definitely NOT the only seasonal jobs available in a year!
Don't forget that January usually brings tax season and the need for people who understand tax code and can help people complete their tax forms properly.
[More: The employers who are hiring over 755,000 into retail and distribution for the holidays.]
Not Your Typical Holiday Retail Jobs
While many holiday-related seasonal jobs are available each year, a wide variety of seasonal jobs are available all year around.
Many seasonal jobs are outdoor jobs, as you'll see below. If you don't want to work at a desk, these jobs could be perfect for you, and if you are very good at what you do, your seasonal job might become a year around job, if you want that option.
Job Boards that Specialize in Seasonal Jobs
These sites specialize in seasonal jobs:
Seasonal Jobs from Large Job Boards
You will also, probably, find seasonal jobs on your favorite job boards.
More About Seasonal Jobs
More About Holiday Job Search:
Holiday Job Search Tips
Check out our $0.99 Kindle book, New Year, New Job! Or grab the FREE PDF version. This ebook contains 100+ tips from Job-Hunt's Experts, networking and job search tips that will help you all year around, and you don't need a Kindle to read it.
---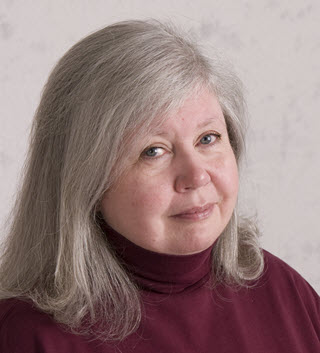 About the author…
Online job search expert Susan P. Joyce has been observing the online job search world and teaching online job search skills since 1995. A veteran of the United States Marine Corps and a recent Visiting Scholar at the MIT Sloan School of Management, Susan is a two-time layoff "graduate" who has worked in human resources at Harvard University and in a compensation consulting firm. Since 1998, Susan has been editor and publisher of Job-Hunt.org. Follow Susan on Twitter at @jobhuntorg and on Facebook, LinkedIn.
More about this author…