It's a new year and a time when we seem to naturally develop a new attitude as we change our calendars.
Top 5 Temporary Work Challenges (and Solutions)
If you find yourself working on a temporary basis or considering it as a way to return to work in 2014, you will face some challenges that go with this territory. With the right information and attitude, there are ways to turn these around instead of being intimidated by them. Here's the top five challenges that temps face, as I see them:
Challenge #1 (Pay Level)
This is probably the biggest challenge a temp faces. Discuss with your staffing service representative the hourly rate of pay for temps possessing your particular skills so you will know what your earning potential will be.
Sometimes temps can make more per hour than a full-timer at the same job.
This is because there are no benefits, payroll taxes, and insurance costs being paid by the organization where temps are assigned. These items are arranged and covered through the staffing service (your actual employer).
If you need to earn more per hour, ask the staffing service what you can do to increase your pay:
Are there more technical skills or certification that you need to make a difference in what you can get paid?
Can you pick up weekend or off-hour assignments that may pay differentials for these non-standard work hours?
Be sure to check with multiple staffing services on what they pay. Hourly rates may vary, but usually only slightly. In any event, you don't want to find out later that the staffing service across the street pays more for the same job.
Challenge #2 (Lack of Benefits)
Remember, as a temp, the staffing service is your employer. Find out what the staffing service offers in the way of benefits to their temporary employees. Things have changed a lot over the past decade in this area.
It's common now for a staffing service to require that temps work a certain number of consistent hours in order to become eligible for their benefit program. Benefits offered will vary by each staffing service. The benefits from some staffing services may include paid vacation or time off, participation in a 401(k) or health insurance plan.
The Affordable Care Act increases access to health insurance through employers or government-regulated exchanges beginning on January 1, 2014. Temporary employees will now need to be aware of their rights, obligations and opportunities under the ACA. Check out HealthCare.gov to learn.
Challenge #3 (Sporadic Work)
The fear of only working assignments that are few and far between can be handled through a few tactics:
Register with several staffing services (large/national and small/local) to increase your chances for work.
Ask your staffing service(s) about long-term temp assignments that are available.
Ask your staffing service(s) about any temp-to-perm (temporary to permanent) job assignments that are available.
Ask your staffing service(s) if they have any internal projects or positions available that you may fill.
Ask your staffing service(s) about any hard-to-fill work assignments they may be working on to see if you may be just the right person to handle the position.
Regularly check in about work assignments with any staffing services you are registered with, and make your availability known on an ongoing basis.
Make it a point to report back to your rep after every temp assignment, and give them feedback on the work you performed and what it was like to work on the assignment. This provides the staffing service with firsthand knowledge and is extremely valuable. It gives them practical, real world information about their clients, so they can better understand them.
Sharing this information helps the staffing service continue to grow their competitive edge and provide even more service to their clients – you may help them discover a need they weren't even aware existed. It also aligns you as a staffing service "ambassador." When you help make the staffing service look good, they will be more inclined to call you for future work.
Challenge #4 (Keeping Skills Current)
This is an area where you will need to stay self-motivated.
Observe what skills are being used on the job during your work assignments by others around you in your field. Talk to co-workers about what applications and what versions they are using. How are they staying current? What websites do they use for references and what are they reading on a regular basis for their information? Learn what the trends are while on the job.
Many staffing services offer online training and testing, so take advantage of any of these they provide. Depending on your particular job, do you need to be certified or take any advanced courses? Talk to the staffing service rep for their suggestions on keeping your skill level and knowledge level current. This is what they do, so tap into their expertise.
Challenge #5 (Reduced Colleague/Network Base)
You can feel like an island when you work as a temp. To counter that, develop your own set of colleagues and network partners.
First, your staffing service representative is one of your best networking partners, so be sure to develop and nurture that relationship. Work with your staffing service rep to introduce you to other temps at their service you can learn from and share information with.
Participate in any events sponsored by your staffing service.
Sign up for newsletters, follow blogs about temporary employment to not only educate yourself on trends and issues but to know who the experts are and what they're saying about temping. Communicate with blog article contributors, provide comments to bloggers, and ask for advice.
More About Temporary Work Options
---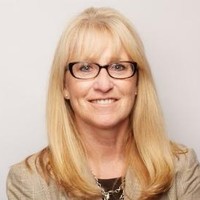 About the author…
Cathy A. Reilly is the author of The Temp Factor: The Job Seeker's Guide to Temporary Employment and The Temp Factor: The Complete Guide to Temporary Employment for Staffing Services, Clients, and Temps. For more information about temporary employment, read Cathy's books, or email her at [email protected]. Follow Cathy on Twitter @cathyareilly, and connect with her on LinkedIn.
More about this author…