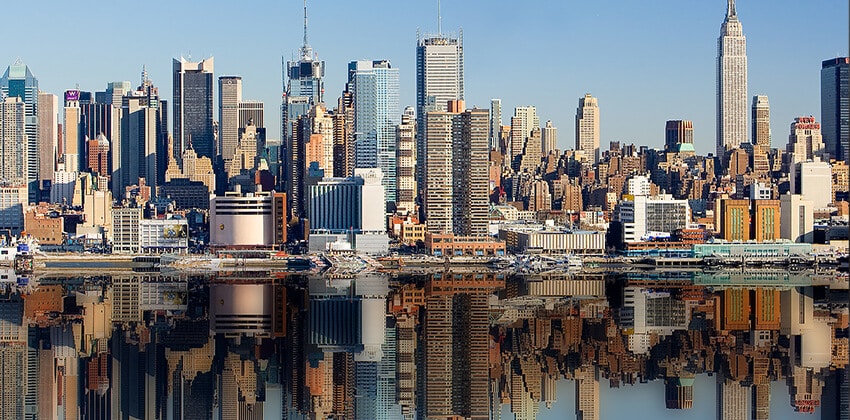 Whether you're part of the Great Resignation or looking to take that next step in your career, you know it's time for a new job. But with so many layoffs and hiring freezes, how can you tell which companies are actually hiring?
One of the most effective ways is to start by researching employers. Below, we share why that matters and how to determine who's hiring.
Why Start Your Job Search by Researching Employers
Usually, most of us go about our job search the wrong way. We head to the free job boards, searching them for hours and applying to anything that looks relevant to our current job.
However, scouring job boards can take a lot of time. And the results they return can be unrelated to the roles you're interested in. Plus, you have to vet each position to avoid job scams.
If you want a shorter job search, make a list of target employers. Your resume will be more targeted, and by focusing on employers you want to work for, you can ensure you won't be job searching again in the near future.
How to Job Search, Starting With Employers
To start finding employers you want to work for, first take time to reflect. What kind of job do you want (i.e., customer service, teaching, sales)? Do you want to work fully remote, or do you prefer hybrid work?
Also, consider your schedule. Do you want to work full-time? Or, do you prefer part-time work? Beyond that, maybe you prefer a company that's women-friendly or prioritizes LGBTQ+ inclusion.
Taking inventory of what you want allows you to become more focused and prioritize employers that are the best fit for you.
How to Find Companies Hiring Now
Now that you have a list of target employers, how do you determine if they're hiring? Below are a few easy steps you can take to discover open roles.
Use Google or Bing Alerts
Instead of scouring job boards all day, get jobs delivered straight to your inbox. Google and Bing let you set up alerts (i.e., front-end developer jobs in Oakland, California). You can even filter by schedule, contract positions, or how recently the job was posted (pro tip: the more recent, the better).
Follow Companies on Social Media
Have you always dreamed of working for the World Wildlife Fund? If you know your heart is in saving endangered animals, follow the organization on social media! Companies will often share open positions on social media (they will also frequently add their jobs to LinkedIn).
Following companies or nonprofits on social media will also help you get critical insights to impress during the interview by demonstrating that you're knowledgeable about the company. Plus, sites like LinkedIn usually show you similar organizations, which can help you build up that target list of employers.
Consider a Subscription Job Board
Free job boards don't cost money, but they can cost you time. Plus, you have to consider the possibility that every listing is a potential scam. This can take up even more time and cost you peace of mind. If you'd like a more streamlined job search, it may be well worth investing in a subscription job search service.
For example, FlexJobs vets every job listed on its platform, so subscribers never have to worry about job scams. Plus, members get exclusive access to discounts on resume and career coaching services, as well as daily emails with new jobs.
Find the Company That's Right for You
Job searching doesn't have to be a headache. By strategically focusing your job search on employers hiring now, you can have a more efficient and quicker job hunt.